Archive for November 2014 | Monthly archive page
"One good thing about music, when it hits you feel no pain," so says the Rasta wise man Bob Marley. Healing the body with sound and music is nothing new, rather it is an ancient art whose time for rediscovery has come. And as frustration with conventional Western medicine grows and grows—whether you attribute it to new diseases and longer life spans, point the finger at the insurance companies and the ruthless monetization of medical care, or simply blame it on Obama—the popularity of alternative treatments just continues to blossom like a giant lotus in a Japanese garden.
In that vein, the Hearst Cancer Resource Center at French Hospital here in San Luis Obispo just introduced a new class: Sound Therapy with Singing Bowls. Anyone who's ever picked up a singing bowl (of course, we always have several to choose from here at Bambu Batu) and rubbed it the right way, knows a little about the wondrous sensations produced by the resonation of these mystical Tibetan instruments whose tradition goes back over three millennia.  But proper therapeutic use of the singing bowl involves a bit more knowledge and technique.
The class is being offered on the second Monday of each month from 5-6 pm at the HCRC. Instructor Sean Levahn is a licensed massage therapist and certified Reiki master. For more info, call the HCRC at 805-542-6234.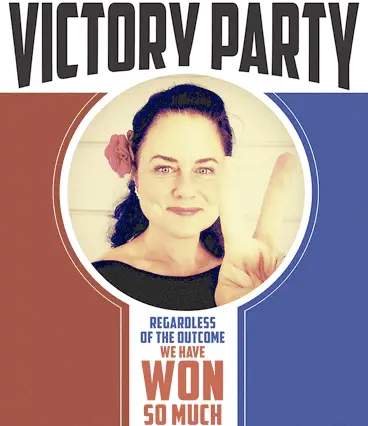 Yesterday, hundreds—perhaps thousands, but surely a dismally small number—of U.S. citizens went out to the polls to participate in this American experiment we call representative democracy. Today we can breathe a collective sigh of relief that another season of mudslinging is behind us. But more importantly, I'd like to extend a heartfelt congratulations to one of the few real winners in this election cycle.
Her name is Heidi Harmon, and she ran what was probably the cleanest, most honest and respectable campaign I've ever seen. For the first time in my life I had the privilege of casting a vote for a someone I genuinely believed in, someone I honestly believed to be a real person with a heart and soul, an artist, a mother, and a citizen of the planet, willing put the collective interests of her planet ahead of the political and economic interests that have always set the rules and defined the playing field.
At the end of the day, Heidi's opponent, the incumbent Katcho "I-sell-gasoline-for-a-living-so-don't-ever-expect-me-to-take-a-stand-against-big-oil" Achadjian (R) had more votes, and will thereby keep his Assembly seat for the 35th district. But anyone who's ever spoken with Heidi, or attended any of her rallies, or met any of her team of grassroots supporters, or read any of their numerous letters to the editors that have been published in the local papers over the recent months, must know that regardless of vote tallies, Heidi Harmon will always represent the winning side.
Taking the gas station entrepreneur head on, Heidi ran as a self-identified "climate change candidate" and set herself apart from nearly every politician from either major party. In neighboring Santa Barbara County, Big Oil demonstrated its might by soundly defeating Measure P, which would have banned fracking and certain other form of oil exploration, outspending the ban supporters to the tune of $7.6 million to $284,000. On a brighter note, Northern California voters passed Measure S in Mendocino County, effectively banning fracking in that county and giving the citizens—not corporations—the final say in their local water use policies.
Let's just hope Mendocino, and not Santa Barbara, will serve as the bellwether for future fracking controversies around California and the nation. And let's also hope for a future in which we are less often forced to settle for the lesser of evils, and more often given choices we can be proud of.