Posts Tagged 'central coast brewing'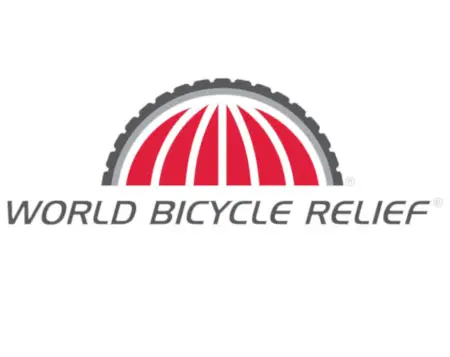 May means flowers, stellar weather, festivals, and bicycles. Every year, bikes take over San Luis Obispo to celebrate National Bicycle Month. All around town, you can witness cyclists of all ages and backgrounds pedaling their way to work, on errands, or simply out to play. There are always a ton of fun events centered around the pedaling population planned by the San Luis Obispo County Bike Coalition, including the popular World Bicycle Relief poker run. Taking place on Saturday, May 11 beginning at 9am, participants will compete for prizes. Starting at the Central Coast Brew Parking lot, players will wheel about downtown, stopping in at local businesses to collect cards and see who earns the best hand. Tickets can be purchased at most SLO bike shops, as well as right here at Bambu Batu!
World Bicycle Relief is a non-profit organization that seeks to provide bicycles to rural developing nations. By designing frames specifically for rugged terrain, assembling them locally, deliver them to those in need and establish a maintenance network, WBR hopes to improve the lives for people who need inexpensive and efficient transportation. Founded in 2005 by F.K. Day and Leah Missbach Day in response to the Indian Ocean Tsunami, WBR collaborated with aid workers to distribute 24,000 bicycles. Soon after their success in Sri Lanka, other aid organizations based in sub-Saharan Africa looked to the group to establish a bicycle culture among the population. At present, WBR has helped to donate 120,000 bicycles and trained over 200 field mechanics.
Not just for recreation, bicycles are essential to the health and economies of many developing communities. Bicycles allow children to attend school (70% of students that receive bikes are girls), make it possible for families to travel for groceries or water, help provide work and create jobs, and care for the environment. Healthcare workers are better able to visit communities affected by HIV/AIDS, and educate patients on how to prevent the disease. WBR partners with a number of other organizations that help to plant trees, conserve wildlife, and contribute to education. All of this made possible by generous, hard-working people and the beautiful and beneficial bicycle!
Time to inflate your tires, polish your helmet, and squeeze into that old riding spandex!  May is Bike Month in San Luis Obispo, and whether your are a seasoned pro or a beginning biker, there are plenty of fun activities planned for you and your trusty set of wheels. Here are some highlights of the over 60 free events scheduled county-wide during the upcoming weeks:
Commuter Bike Competition- How many friends and coworkers can you motivate to cycle for their commute?  Compete with other local businesses in the same size bracket to see how many miles you can ride to and from the workplace!  Register your company today by visiting the San Luis Obispo Regional Rideshare website.
Kidical Mass- Take the children out on a spin around town with the just-for-kids version of the Thursday, May 3 Bike Happening at 5:30pm.  Costumes are encouraged for this year's theme of "Rainbows".  Meet at Mitchell Park and follow the leaders through downtown San Luis Obispo!
Bike to Bites- On Wednesday May 9, head over to Atascadero's Galaxy Theater for pizza, root beer and a movie!  The ride starts at the Community Center for a quick safety lecture at 3:30pm.
Bike-In Movie-  Leave the car at home for the San Luis Obispo Bike-In Movie on Thursday, May 11 at the Mission Plaza.  A showing of Napoleon Dynamite begins at 7:30 pm under the stars.  Bring snacks, blankets, and a friend!
Bikefest- Arroyo Grande will be holding the Iras Memorial Bikefest on Saturday, May 12 starting with a Bike Parade at the Rotary Bandstand on Nelson St. at 12:30pm.  From there, the party pedals to Branch Street Deli with food, beer from New Belgium Brewing Company, and music from blues and jazz band, Moonpie.
Montana de Oro Group Ride- Take in the scenery on Saturday, May 12 for the Montana de Oro Group Ride.  Meet at the Ranger Station at 1pm to wheel up Hazard Peak Trail.
Tweed Ride- Don't be surprised to see many a dapper lady and gentleman on Sunday, May 13.  They will be gussied up to take part in the SLO Tweed Ride, beginning at the Triangle Park near the Railroad Station at 1.  Play croquet, listen to music, and munch on crumpets.  Visit the Tweed Ride's official site for more details and outfit recommendations.
Women's Bike Workshops- On Monday, May 14, beginning at 6pm, join your sister cyclers for bike workshops and tutorials.  Sign up through the SLO Bicycle Coalition for a free spot and details on time and location.  Sorry, no boys allowed!
World Bike Relief Poker Run- Play a game of chance through downtown San Luis Obispo for a good cause.  Benefiting World Bicycle Relief, a non-profit that provides bicycles to third world nations, participants take off from Central Coast Brewing on Saturday, May 19th at 10am to begin their walk or ride in search of playing cards at local businesses.  Donations are $5 a hand, and there will be prizes, food, and beer on tap.  Stick around for a raffle after the Run!
Cote de Tolosa Velo Challenge III- Tolosa Winery and the SLO Bicycle Coalition host a beautiful 52-mile ride on Sunday, May 20.  The event is free, and leaves the Winery in Edna Valley promptly at 7am.  Lunch is provided for those taking part in the event.  With over 5,000 feet of climbing, this journey is for serious cyclers only.  Register at Tolosa's events page.
Bike Workshops- Become bike savvy through a day of workshops held at the SLO Bicycle Coalitions Headquarters in downtown San Luis Obispo on Monday, May 21.  The first of a series of lessons begin at 6pm and will go over basic rules of the road, dispel common myths, and provide tips on ow to ease your commute around town.  Stick around for their 7pm session where you will learn basic bike maintenance and repair skills.  Reserve a spot through the SLO Bicycle Coalition website.
Dad's Big Wheel Race- Bring the best plastic toy ride you can find, haul it to the top of the Jennifer Street Bridge in San Luis Obispo, and race with your fellow costumed crazies.  Padding comes highly recommended for this lighthearted competition on Saturday, May 26 at 3:30 pm.  Dad will award prizes for Hottest Hot Wheel and Coolest Costume.  Move to Gus's for social hour and bruise-nursing afterward.
Pedal to Paella- Gather at Santa Margarita Park on Sunday, May 27 at 2pm for the fourth annual Pedal to Paella.  Tour the alleyways to wind up at the Educated Gardener Nursery for paella, friends, and music.  Bring your own drinks, dishes, and flatware.  Ingredient donations appreciated.
Bicycle Advocacy Mini-Summit- Learn to make communities more bike friendly through advocacy and awareness on Wednesday, May 30 at 6pm.  Held in the SLO Library Community Room, you can reserve a seat at the discussion through the SLO County Bicycle Coalition.
Bike Month Blowout- Party with your fellow road warriors at the Creeky Tiki in San Luis Obispo on Thursday, June 7 at 6:30pm.  Commuter Bike Competition will be presented, brand new bicycles raffled off, and plenty of food, music, and drinks to fuel your ride for the months ahead!