Posts Tagged 'creative design'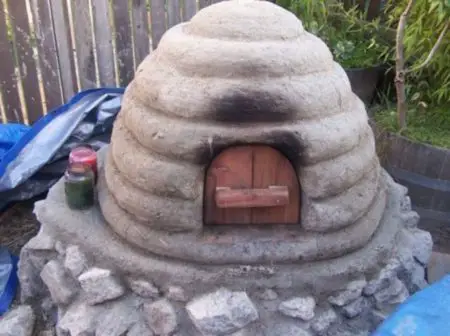 For some architects and designers, the old materials are the best materials. Cob, or a mix of earth, sand, straw and clay, has been used for centuries to construct everything from habitations to ovens. Containing no toxic materials or synthetics, cob is a great green alternative for those looking for a sturdy, well-insulated and earthquake resistant structure. Involved in all things cob, Mudflower Creations is a Central Coast business that specializes in custom fabrication, construction, creative design, and handmade crafts, especially cob ovens. Founded by couple who met at UC Santa Cruz while attending its Natural History program, Mudflower Creations uses cob as a vehicle through which they can give back to the environment in a hands-on and holistic way.
Mudflower offers several standard types of cob ovens to choose from, but is open to commissions and custom jobs. Pricing depends on the availability of materials whose costs range from about $100-500. They are available to hold building workshops or can install the oven for the client. Depending on whether you choose to add the roof of the oven yourself, the total price generally falls in between $500-$4,500. Understanding that an undertaking of such size and expense is a commitment, the team is open to negotiation with anyone who is interested.