Posts Tagged 'dogpatch'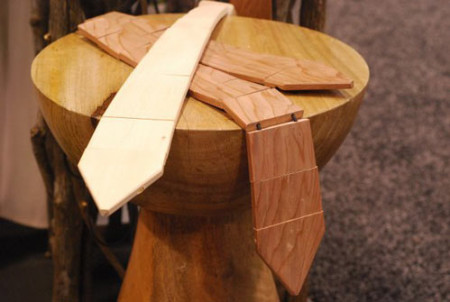 When it comes to tying a tie, there are some of us who could swear we were working with ten thumbs. Why not skip the whole mess altogether and don a wooden necktie or bow tie from Wood Thumb?  The lightweight wooden ties are held together with an elastic cord, making them supple and flexible. They come in two sizes, and start at $34 a piece.
In addition to offering uniquely crafted gifts, Wood Thumb is an enthusiastic member of their community, holding weekly community dinners and beer-drinking events. Proud residents of the Dogpatch area of the city, they are always up for a good conversation with other artisans and businesses. For their next endeavor, may we suggest bamboo? Based in San Francisco, each of their accessories are hand-made in the USA using reclaimed redwood sourced from around the Bay Area.