Posts Tagged 'e-waste'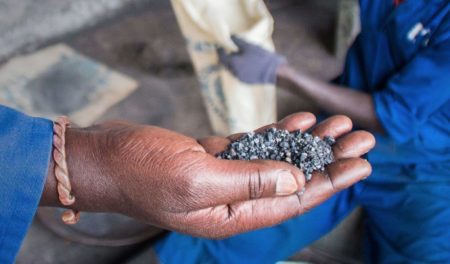 Between signing up for a two-century-long cell contract and buying a smartphone, it seems as though purchasing a mobile device is laden with guilt. Many contain metals from conflict areas and are assembled where working conditions are poor, so looking for a green and socially conscious alternative can seem like an epic quest into researching each step along the supply chain. Now, an international team of developers have created the Fairphone, the world's first open-source, conflict-free smartphone.
The Fairphone runs on the Android Jellybean 4.2 platform and contains dual SIM cards, a Mediatexk 6589 chipset, and possesses 16 GB of internal memory. Dragontrail glass keeps the touch screen free of scratches, and two 8MP cameras are able to take pictures from the front and rear. As an open-source device, the phone can be programmed by those who are familiar with Firefox and Ubuntu code. Even more importantly, Fairphone works with organizations in Rwanda, Indonesia, and Zambia. They have partnered with groups such as Solutions for Hope, the Conflict-Free Tin Initiative, Action Aid, and Friends of the Earth. Each comes with a Bill of Materials that lets the consumer know where each material has come from. The units are assembled in China at a factory where a fund has been created to improve worker wages and comply with environmental regulations.
The company's ultimate goal is to have a phone that is made completely from recycled materials. Until that day, they have committed to reclaiming old, obsolete devices. Each Fairphone can either be donated or sold back, and for every one purchased the company contributes €3 to removing waste from Ghana. The Fairphone costs €325, and although it is currently only available for sale in Europe, its success could set a new standard for tech giants around the globe. Of the 20,000 machines already built, half have already been claimed. In a world where e-waste, social welfare, and environmental health challenge even the most well-intentioned of consumers, it is heartening to see a group of people willing to create a product that cares for both people and the planet.
Living in an age of rapidly developing technology and planned obsolescence, most of us can admit to still hanging on to a random assortment of old or broken electronics. Finding a place to recycle e-waste can be a bit of a hassle during a busy workweek, and attempting to regain a little of the money spent for our phones, tablets, and music players can lead to obsessively checking your email after posting twenty different Craigslist ads. Then along came the ecoATM.
Sitting in the Santa Maria Town Center is a novel new machine that can give you cash for your old gadgets in a matter of minutes. The ecoATM allows you to scan your gear, check its global market value, and safely deposit your mobile device. To ensure that the items are not lost or stolen, a valid ID and thumbprint scan is required for each transaction. All deposits are monitored by staff through two cameras, the serial number is extracted and stored, and all devices are held for 30 days before being sold for extra security.
Since its debut in 2011, the company estimates that only 1 out of every 4,000 units have been reported lost or stolen. Most people walk away with at least $25, but some can earn up to $300 for a smartphone in good condition. No personal information is ever taken from the gadgets, and all are either sold to a third party to be repurposed or recycled in facilities that are certified by R2 Solutions or e-stewards.
The inventor of the ecoATM, Mark Bowles was inspired to create his clean kiosk after observing the success of the Coinstar change machines. Seeing as the US trashes over 384 million units of e-waste each year, he knew that selling defunct electronics to refurbishers could mean big business. ABI research sees the market for electronic waste at $15 billion by the end of 2014. About 350 ecoATMs have been placed in 24 states, and Bowles has plans to expand to international markets as well as working on technology to also accept computers.
Now there is no excuse not to grab your gear and do a little e-cycling for some extra cash and an environmentally friendly way to dispose of your unwanted electronics.