Posts Tagged 'green car journal'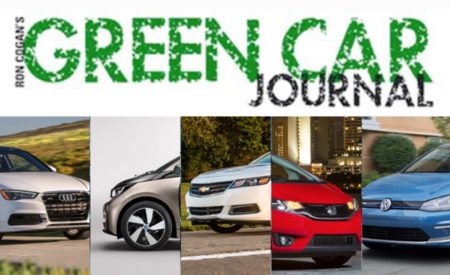 Who says that being a car-lover and tree-hugger have to be mutually exclusive?  Certainly not Ron Cogan, publisher of the Green Car Journal, and local San Luis Obispo resident.  (Ron is also the father of Hybrid Couture designer, Caitlin Cogan, who is responsible for Bambu Batu's popular line of lady's bamboo underwear!)
With over 30 years of experience as a writer for the auto industry, including 6 years as Motor Trend's feature editor, Cogan produces a magazine that fulfills both the need for information about green vehicles and the ever-present American love affair with the car.  The Journal offers thorough reviews of green car technology, thoughtful analysis of new ecologically friendly trends in the auto industry, explanations of transportation policy, and comparisons of the newest car and scooter models to hit the road.  Each article is accompanied by the glossy, technically detailed photography engineers and car-lovers alike love to drool over.
In addition to the Journal's quarterly hard copy edition, the publication's website offers an enormous amount of information and interactive resources.  From gas mileage calculator to video reviews and tutorials, readers will find a wealth of advice to help them in their purchase or evaluation of green technology.  The site breaks down each automotive development into easy-to-understand terms, covering both the vehicles themselves and new sources of fuel. Looking for a specific car?  The site even provides a search engine that allows you to filter for make, model, EPA rating, Greenhouse and Air Pollution scores. Need to find a fueling station for your new purchase?  The Journal will help you locate a filling station in your area. (And for more facts about eco-friendly modes of conveyance, you can also check out the informative database at Green Car Reports.)
Before you hit the road, grab a copy of the Green Car Journal or browse the site to see how your car stacks up against the newest competition and preview the technology of the future.  What will you be driving?