Posts Tagged 'world bicycle relief'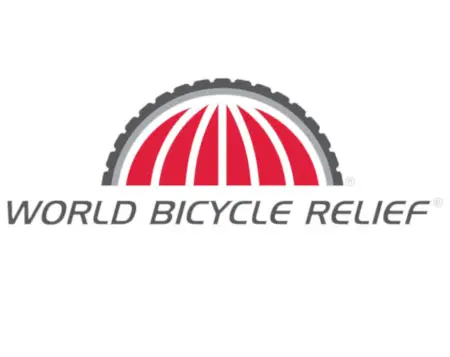 May means flowers, stellar weather, festivals, and bicycles. Every year, bikes take over San Luis Obispo to celebrate National Bicycle Month. All around town, you can witness cyclists of all ages and backgrounds pedaling their way to work, on errands, or simply out to play. There are always a ton of fun events centered around the pedaling population planned by the San Luis Obispo County Bike Coalition, including the popular World Bicycle Relief poker run. Taking place on Saturday, May 11 beginning at 9am, participants will compete for prizes. Starting at the Central Coast Brew Parking lot, players will wheel about downtown, stopping in at local businesses to collect cards and see who earns the best hand. Tickets can be purchased at most SLO bike shops, as well as right here at Bambu Batu!
World Bicycle Relief is a non-profit organization that seeks to provide bicycles to rural developing nations. By designing frames specifically for rugged terrain, assembling them locally, deliver them to those in need and establish a maintenance network, WBR hopes to improve the lives for people who need inexpensive and efficient transportation. Founded in 2005 by F.K. Day and Leah Missbach Day in response to the Indian Ocean Tsunami, WBR collaborated with aid workers to distribute 24,000 bicycles. Soon after their success in Sri Lanka, other aid organizations based in sub-Saharan Africa looked to the group to establish a bicycle culture among the population. At present, WBR has helped to donate 120,000 bicycles and trained over 200 field mechanics.
Not just for recreation, bicycles are essential to the health and economies of many developing communities. Bicycles allow children to attend school (70% of students that receive bikes are girls), make it possible for families to travel for groceries or water, help provide work and create jobs, and care for the environment. Healthcare workers are better able to visit communities affected by HIV/AIDS, and educate patients on how to prevent the disease. WBR partners with a number of other organizations that help to plant trees, conserve wildlife, and contribute to education. All of this made possible by generous, hard-working people and the beautiful and beneficial bicycle!
It is now May, and in San Luis Obispo that means wildflowers, the return of the swallows, and Bike Month.  Rated as one of the most bicycle friendly cities in the United States by the League of American Bicyclists (Silver Level), SLO pulls out all the stops for one month each year to show its support for riders across the county.
Here at Bambu Batu, we are expressing our cycling pride with a locally printed, American-made, 100% organic cotton t-shirt depicting the two-wheeled wonder in all of its glory.  Other than stylish, environmentally friendly clothing, what are some of the events you look forward to this Bike Month?
Commuter Bike Challenge- Gather together a team and log your commuter stats on the SLO Rideshare's website for the thrill of victory, bragging rights, and an iron-clad excuse to indulge in the office donuts in the break room.
Bike Kitchen- Tune up your ride at the SLO Bike Kitchen every Wed, Thurs and Sunday from 4-7pm.  Parts, tools and advice are available at low cost for a day fee and also by donation.
Bike to School and Work Week-  Enjoy free coffee from May 16-20 at participating shops by wheeling yourself in for your daily caffeine fix.  Show your helmet for a cup-o-joe.
Bike 'N Movie- On May 13th, cycle to the YMCA at 6:30 to view a flick without having to worry about hauling thousands of pounds of automobile along with your popcorn.
Full Moon Ride- Howl at the moon with your nocturnal brethren on May 17th at 7:30 starting at the Jennifer Street Bridge.
Amgen Tour of California- Paso Robles will witness world class riders whizzing through town on May 19th.  Grab a spot along the race route to experience a little Tour de France here on the Central Coast!
Bike Fashion Show- The Old Art's Cyclery (2140 Santa Barbara St.) will be exhibiting the most chic of cycling couture on May 20th, beginning at 7pm.  There will be music, drinks, food, clothing, and models.  What else could you ask for in a good time?
Tweed Ride- Throw on your most dapper vestments for the Running of the Tweed.  Penny farthings, elbow patches, and creative facial hair are all encouraged.  Meet up at the Train Depot on Sunday, May 15th at 12:30pm for tea, music, and hobnobbing with other arcane fashion enthusiasts.
World Bicycle Relief Festival- An organization dedicated to provide access and independence to those in developing nations through the power of bicycles, World Bicycle Relief will be sponsoring a number of fundraising events on May 14.  SLO will be hosting a Poker Run at participating businesses around the downtown area. Delight in music, prizes, and the great feeling of knowing that you have just gambled for positive social change.
Cote de Tolosa Velo Challenge- On May 22 at 7am, join competitive cyclist Larry Brooks on a 52 mile loop including 5,000 feet of climbing, and a lunch at the end of the tour with all of the proceeds being donated to the SLO County Bicycle Coalition.
Wineries by Bike-  Ride through Edna Valley's wineries on May 22 starting at 11am.  For route maps, visit the SLO County Bicycle Coalition's site and download your day's game plan.
Come and enjoy spring here in San Luis Obispo with your family, friends, and favorite be-spoked companion!
For a full schedule of events, visit the Bike Month Calendar.