Posts Tagged 'zambia'
For many of us in the Western world, potable water flowing from a tap is such a common occurrence that we barely think twice about turning a handle for one of the most vital resources on the planet. Rarely do we consider that millions of people around the world lack basic access to clean water due to poverty, lack of infrastructure, and environmental pollution.
Imagine being able to take concrete steps toward ending the spiral of poverty for vulnerable communities in Africa. Seeds of Hope International Partnerships is a non-profit organization that seeks to transform neighborhoods with the use of community development and holistic practices. They work towards bringing knowledge of water-borne diseases through education and increase quality of life. The organization was founded back in 2003 when Seeds of Hope Director, Kirk Schauer, visited Zambia with a group of pastors from California.
After witnessing the appalling state of the water infrastructure in the country, he became determined to make a difference. Seeds of Hope began a collaboration with Center for Affordable Water and Sanitation Technology to implement methods of sanitation and to conduct trainings. Through BioSand Filters, community wells, AIDS/HIV lectures, Seeds of Hope is transforming local infrastructure from the grassroots.
On August 3, the Mountainbrook Community Church will host a Walk For Hope as an extension of the mission presented by Seeds of Hope. Adult tickets are available for $20 or $25 with t-shirt. Children under 12 are free. Participants will meet in the Mountainbrook parking lot at 8am.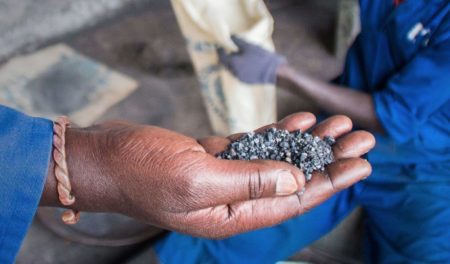 Between signing up for a two-century-long cell contract and buying a smartphone, it seems as though purchasing a mobile device is laden with guilt. Many contain metals from conflict areas and are assembled where working conditions are poor, so looking for a green and socially conscious alternative can seem like an epic quest into researching each step along the supply chain. Now, an international team of developers have created the Fairphone, the world's first open-source, conflict-free smartphone.
The Fairphone runs on the Android Jellybean 4.2 platform and contains dual SIM cards, a Mediatexk 6589 chipset, and possesses 16 GB of internal memory. Dragontrail glass keeps the touch screen free of scratches, and two 8MP cameras are able to take pictures from the front and rear. As an open-source device, the phone can be programmed by those who are familiar with Firefox and Ubuntu code. Even more importantly, Fairphone works with organizations in Rwanda, Indonesia, and Zambia. They have partnered with groups such as Solutions for Hope, the Conflict-Free Tin Initiative, Action Aid, and Friends of the Earth. Each comes with a Bill of Materials that lets the consumer know where each material has come from. The units are assembled in China at a factory where a fund has been created to improve worker wages and comply with environmental regulations.
The company's ultimate goal is to have a phone that is made completely from recycled materials. Until that day, they have committed to reclaiming old, obsolete devices. Each Fairphone can either be donated or sold back, and for every one purchased the company contributes €3 to removing waste from Ghana. The Fairphone costs €325, and although it is currently only available for sale in Europe, its success could set a new standard for tech giants around the globe. Of the 20,000 machines already built, half have already been claimed. In a world where e-waste, social welfare, and environmental health challenge even the most well-intentioned of consumers, it is heartening to see a group of people willing to create a product that cares for both people and the planet.
Bicycle enthusiasts have long known the environmental, economic and physiological benefits of cycling.  Now, by buying a handcrafted bamboo frame from Zambikes International, bikers can help support Zambian workers and their families.  In Zambia — where literacy is low, there is no free public education, and over half of the population is unemployed — the California-based startup has made strides to offer decent living wages and technical training to communities struggling with poverty.
In a country where public transportation can be unreliable, a bicycle can mean a dependable way of getting to what little work is available.  Since 2007, Zambikes has been using bamboo as a strong, sustainable base for their bicycles, taking advantage of a durable, light, surprisingly shock-absorbent material that is a cheap and abundant alternative to metal.  Bamboo grows well in the Zambian climate, and once the grass is mature and treated, the frame can last up to ten years.
Under the direction of two Zambians and two Americans, Zambikes International employs a large team of builders that produce quality cycles in a variety of styles including a cruiser, road bicycle and mountain bike.  Crafted with rural living in mind, they also offer brilliant cart and trailer attachments such as the Zambulance, which has been fashioned to meet the needs of remote medical clinics, and the Zamcart, a hitch created for farmers that has the capacity to carry a load of up to 250 kg.
By offering bamboo cycles both locally and internationally, Zambikes helps provide environmentally and socially conscious transportation that benefits not only those buying their products, but also those who produce them.  While for many Americans a bicycle is a tool for recreation, in Africa it can be the only form of reliable transportation to and from work, the fastest way to get to a hospital, an efficient means of carrying a heavy load of equipment, or a swift method of removing arrested criminals.
For more information on the mission of Zambikes and the people behind this amazing company, visit Gershom Sikaala's website and read about his motivations for establishing programs benefiting his fellow Zambians.