Posts Tagged 'africa'
For many of us in the Western world, potable water flowing from a tap is such a common occurrence that we barely think twice about turning a handle for one of the most vital resources on the planet. Rarely do we consider that millions of people around the world lack basic access to clean water due to poverty, lack of infrastructure, and environmental pollution.
Imagine being able to take concrete steps toward ending the spiral of poverty for vulnerable communities in Africa. Seeds of Hope International Partnerships is a non-profit organization that seeks to transform neighborhoods with the use of community development and holistic practices. They work towards bringing knowledge of water-borne diseases through education and increase quality of life. The organization was founded back in 2003 when Seeds of Hope Director, Kirk Schauer, visited Zambia with a group of pastors from California.
After witnessing the appalling state of the water infrastructure in the country, he became determined to make a difference. Seeds of Hope began a collaboration with Center for Affordable Water and Sanitation Technology to implement methods of sanitation and to conduct trainings. Through BioSand Filters, community wells, AIDS/HIV lectures, Seeds of Hope is transforming local infrastructure from the grassroots.
On August 3, the Mountainbrook Community Church will host a Walk For Hope as an extension of the mission presented by Seeds of Hope. Adult tickets are available for $20 or $25 with t-shirt. Children under 12 are free. Participants will meet in the Mountainbrook parking lot at 8am.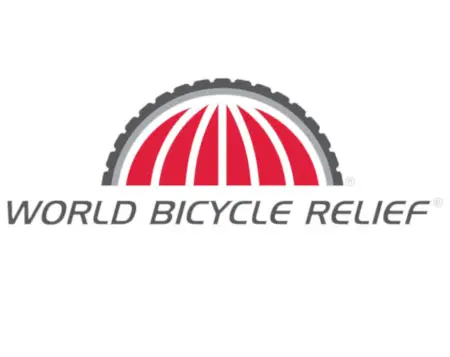 May means flowers, stellar weather, festivals, and bicycles. Every year, bikes take over San Luis Obispo to celebrate National Bicycle Month. All around town, you can witness cyclists of all ages and backgrounds pedaling their way to work, on errands, or simply out to play. There are always a ton of fun events centered around the pedaling population planned by the San Luis Obispo County Bike Coalition, including the popular World Bicycle Relief poker run. Taking place on Saturday, May 11 beginning at 9am, participants will compete for prizes. Starting at the Central Coast Brew Parking lot, players will wheel about downtown, stopping in at local businesses to collect cards and see who earns the best hand. Tickets can be purchased at most SLO bike shops, as well as right here at Bambu Batu!
World Bicycle Relief is a non-profit organization that seeks to provide bicycles to rural developing nations. By designing frames specifically for rugged terrain, assembling them locally, deliver them to those in need and establish a maintenance network, WBR hopes to improve the lives for people who need inexpensive and efficient transportation. Founded in 2005 by F.K. Day and Leah Missbach Day in response to the Indian Ocean Tsunami, WBR collaborated with aid workers to distribute 24,000 bicycles. Soon after their success in Sri Lanka, other aid organizations based in sub-Saharan Africa looked to the group to establish a bicycle culture among the population. At present, WBR has helped to donate 120,000 bicycles and trained over 200 field mechanics.
Not just for recreation, bicycles are essential to the health and economies of many developing communities. Bicycles allow children to attend school (70% of students that receive bikes are girls), make it possible for families to travel for groceries or water, help provide work and create jobs, and care for the environment. Healthcare workers are better able to visit communities affected by HIV/AIDS, and educate patients on how to prevent the disease. WBR partners with a number of other organizations that help to plant trees, conserve wildlife, and contribute to education. All of this made possible by generous, hard-working people and the beautiful and beneficial bicycle!
Someone you know may be a member of a secret society.  Shortly after a rain, clad in heavy slacks, long sleeves and sturdy shoes, they leave the comfort of their living rooms and televisions to hunt for gold in the oak forests of California.  What they seek cannot be melted into a ring or fashioned into a trophy, but certainly can be heated in a skillet and transformed into a miracle of culinary science.
Going alone or with clandestine companions, the locations of their wanderings are kept secret so as not to give away the position of their hauls.  They dodge poison oak, slog through mud, and scramble up steep slopes.  What these adventurers are tromping around the wilderness for is the enchanting, delectable chanterelle mushroom. Underneath the cap, pseudo-gills run all the way down the stipe, or stalk.  The emit a fruity, peppery fragrance that fills the air when cooked.  Extremely high in vitamin C, vitamin D and potassium, these delicacies formerly reserved for the tables of nobility are as healthy as they are flavorful.
Cantharellus cibarius, or the golden chanterelle, is a funnel shaped fungus that appears in veins or clusters across Europe, North America and Mexico.  They have also been found as far afield as Asia and Africa.  Popping up along amidst leaf litter and detritus of the forest floor, chanterelles have been discovered near birches, conifers, beeches, oaks and, occasionally among chaparral.  Here in San Luis Obispo, the positions of large crops of these little beauties are kept under wraps, as they can be sold at market for nearly ten dollars a pound.
However, with a little luck and the knowledge of an experienced mushroom hunter, you can capture some chanterelles of your own.  Take care to only pick mushrooms of which you are certain, and when in doubt, leave them in the ground.  It should be mentioned that there is a species known as the "false chanterelle", and for beginner and amateur mycologists confusion is not worth the risk of slight gastric distress and embarrassment.
For help identifying and cooking the golden chanterelle amongst many other mushies, pick up a copy of All the Rain Promises and More by David Arora.  This guide is filled with excellent descriptions, photos, and stories from fungus fanatics.  Easily stored in a pocket or backpack, the little volume will inspire you to tromp about the backcountry in search of nature's most fascinating organisms.  After sauteeing nearly fifteen pounds of a recent haul this season, you will definitely spot this hunter in the hills of San Luis Obispo scanning the logs and dirt for tasty morsels and objects of scientific curiosity.  See you on the trail!
FURTHER READING: For a superior guide to identifying wild mushrooms, check out Roger Philips's Comprehensive Guide to Mushroom Identification, available from Amazon.
RELATED POSTS: To see what else can be done with fantastic fungus, be sure to take a look at our article on the Mushroom Death Suit.
Photo Credit: Wild Chanterelles
DISCLOSURE: Some of the links in this article are affiliate links. This means that, at no additional cost to you, we will earn a small commission if you click through those links and make a purchase.