Running a business is hard work. But when you have a product you believe in and clientele you can genuinely respect, and who genuinely respect you, then it is truly a labor of love. Even so, it's very important to make time for diversions. That's why I set aside a little time for bamboo haiku, combining two of my favorite Asian contributions to civilization.
The multifaceted grass and the 17-syllable poetry seem to go hand-in-hand. They both soothe the soul and inspire the heart, helping to release the mind from the fetters of the daily grind. Haiku poems can take you back to nature and, at their best, they aim to elevate one's consciousness to a higher plane.
Some prefer chair yoga and micro meditation. But whatever it takes to break up the monotony of the work day and keep your spirit grounded, I say go for it!
A succulent turns
Craning its inflorescence
Toward the setting sun

Pale ribbons of steam 
Envelop the aroma
Of green tea steeping

Photosynthesis
Provides all the great tasting
Flavors of sunshine

Many syllables
Trickle from my humble font
As the Buddha speaks

And perhaps most important of all, it's essential to keep a sense of humor in all of your endeavors.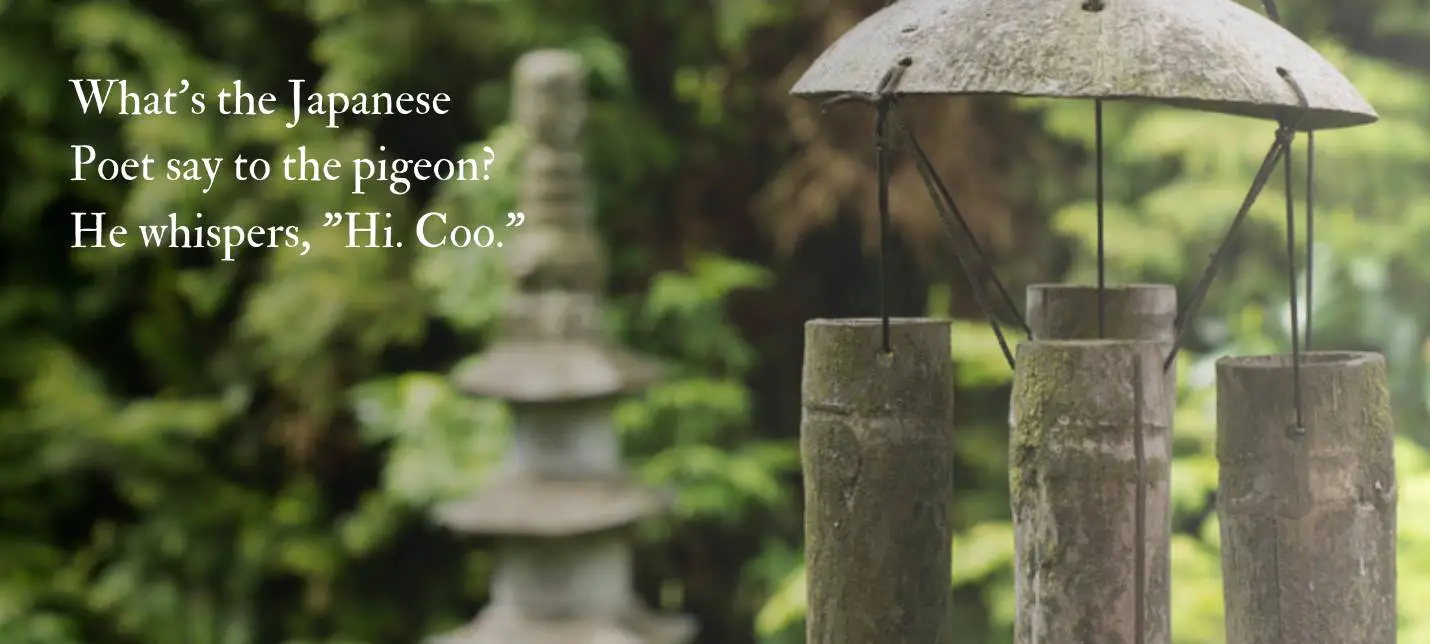 All original poetry by Fred Hornaday. Not for reproduction without permission.
Further reading
To learn more about the mystical aspects of bamboo and Eastern philosophy, check out some of our other great articles.