It's an island, it's a country, it's a continent. Australia is a world of its own. Extraordinary marsupials, Tasmanian devils, and a unique legacy of Aboriginal culture. Foster's Beer, shrimp on the barbie, and Crocodile Dundee. These are the things that come to mind when we contemplate the remote southern continent. Rarely do we associate it with bamboo. But like every inhabited continent besides Europe, Australia does have an indigenous population of bamboo.
NOTE: This article first appeared in July 2022, last updated in September 2023.
Native bamboo species of bamboo
Australia has at least three native species of bamboo, which probably grow nowhere else. These include Bambusa arnhemica, Mullerochloa moreheadiana, and Neololeba atra. Endemic bamboo groves occur primarily in the northern periphery of Queensland and the Northern Territory, where conditions are more tropical and rainfall is most abundant. The subtropical climate of Australia's east coast is also suitable for most ornamental varieties of bamboo, although none is native to that region.
We always think of bamboo as an Asian plant. Indeed, the association with China, Japan, and the Far East is undeniable. Of the 90+ genera of bamboo, the greatest variety certainly originates from Asia. But Africa and South America have a profusion of these grasses as well. Even the United States has three native species of bamboo, placing it exactly on par with Australia.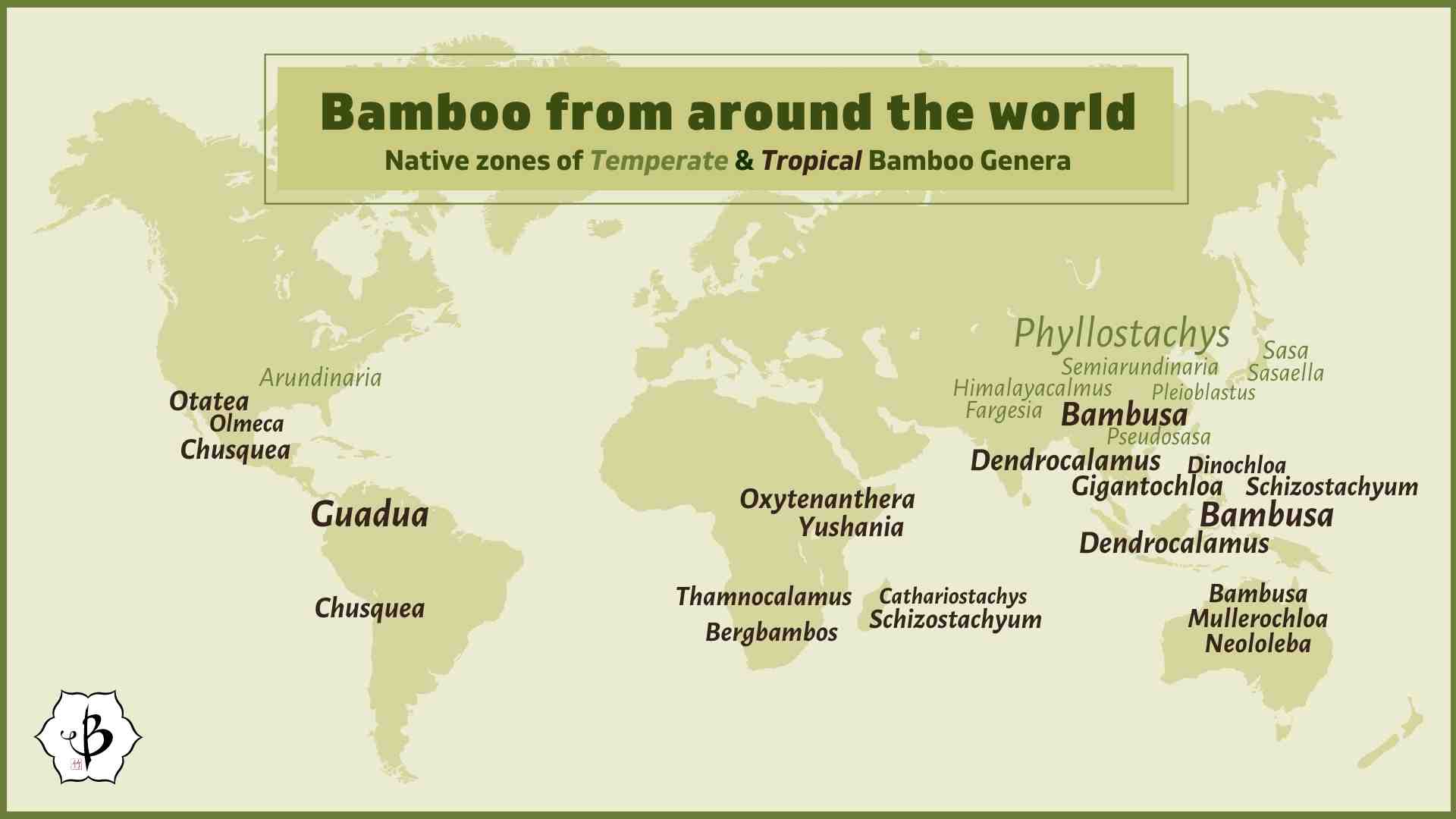 Unlike the temperate running bamboo of the southeastern US, the endemic bamboos of Australia come from a tropical climate and display a clumping growth habit. One of them belongs to the extremely widespread genus Bambusa, while the others belong to minor genera, Mullerochloa and Neololeba.
Bambusa arnhemica
The genus Bambusa consists of about 150 distinct species, including some of the most popular and important ornamental and commercial varieties. But B. arnhemica, from northern Australia, is one of the most unusual representatives.
This variety takes its name from the Arnhem Land in the Northern Territory, the only locale in which it's known to grow. A medium to large bamboo, this species can grow 30 to 40 feet tall, with culms up to 4 inches in diameter. Mature poles tend to bend slightly and gracefully. As a tropical species, it doesn't tolerate freezing temperatures.
Specialty nurseries in Australia sometimes carry this exotic specimen, but it's something of a collector's item. Thorny canes and prominent culm sheaths make the plant less attractive to the average gardener. Traditionally, the Aboriginal people used the hollow poles of this bamboo to make didgeridoos, the indigenous musical instruments.
Mullerochloa moreheadiana
This rare bamboo grows only in the outlying regions of northern Queensland, in northeasternmost Australia. It is the only species in this monotypic genus of bamboo. The genus takes its name from the botanist, Lennox Muller, who first identified it. The species name comes from an Australian politician, Boyd Dunlop Morehead.
M. moreheadiana is fairly tall, growing more than 30 feet high, but with relatively slender culms, only about 1.5 inches in diameter. The culm walls are also thin, making the poles less useful for crafts and building.
One unique feature is that this bamboo produces no lateral branches. But the leaves are large and plentiful, giving the plant an attractive appearance.
Neololeba atra
Also native to the rainy climes of northern Queensland, Neololeba atra is a black bamboo belonging to a small genus with just five species. Most members of this genus are native to New Guinea. N. atra grows there, too, and can also be found in the Philippines.
Like many bamboos of this region, including the genus Dinochloa, N. atra and its cousins have a scandent growth habit. In other words, they climb like ivy, scrambling up the taller and thicker trees of the rainforest. As such, this species is not considered an ornamental variety.
The black color of this bamboo makes it more interesting and attractive. The culms are usually one to two inches thick and grow in loose clumps. In Indonesia, the culms of this black bamboo are often split and used decoratively in crafts, woven mats and baskets, and window coverings.
Other Australian bamboo species
Because these bamboos grow in the sparsely populated, tropical areas of northern Australia, it's difficult to know whether the region could be home to more endemic species, yet to be discovered. There is some speculation that a variety of Schizostachyum may be native to the area, but for now, there is no consensus around that claim.
Like many aspects of bamboo botany and utility, we need more research in order to be certain.
Australia's climate and conditions for bamboo
Not including Antarctica, Australia is the world's driest continent. More than one-third of the continent is a desert, and another third is semi-arid. This lack of precipitation makes Australia less than ideal for a thriving population of bamboo.
A good portion of the east coast, however, is classified as humid subtropical. Despite the fact that there are no native bamboo species anywhere near New South Wales, the climate is favorable for a wide array of bamboo varieties.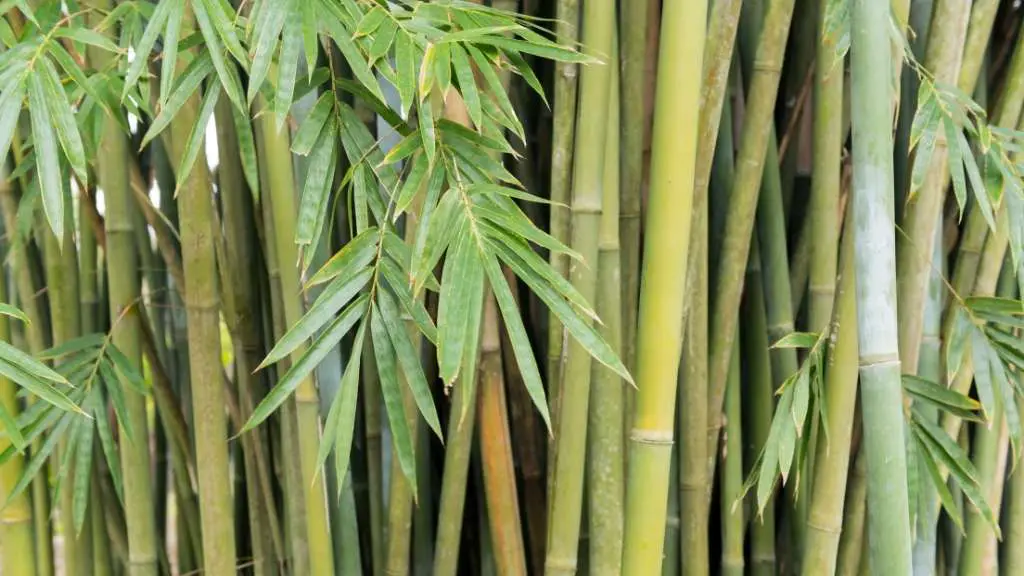 Frost is nearly unheard of in Brisbane and extremely rare in Sydney. That makes the weather suitable for many tropical, ornamental bamboos that Americans would have a hard time keeping alive through the winter. (Frankly, I'm still trying to get used to the fact that July is Australia's coldest month.)
The warm weather means you can grow all sorts of tropical bamboos, such as Dendrocalamus, Gigantochloa and Schizostachyum. And that's what most people prefer to do, because they are clumpers. Many kinds of temperate bamboo can also thrive in these conditions, but people tend to avoid those on account of the running roots which make them potentially invasive. (See below.)
Bamboo gardens, nurseries, and businesses in Australia
Given the advantageous climate and the country's proximity to Asia and Indonesia, bamboo is quite popular in Australia.
Aussie Bamboo: Based in Sydney, with a second location in Bellingen, Aussie Bamboo specializes in hedges and privacy screens. According to them, Bambusa textilis 'Gracilis', or "Slender Weaver Bamboo", is the most popular species in Australia, owing to its dense clumping habit and its graceful aspect.
Bamboo Land Nursery and Parklands: Klas Nilsson founded Bamboo Land in 1990, and went on to become one of Australia's most vocal and active proponents of our favorite plant family. Klas's son Janne Nilsson joined the business in 2006, and it now comprises 10 acres of tropical wonderland in Torbanlea, Queensland. In addition to some majestic bamboo, the nursery also offers a wide selection of heliconias, bromeliads, water plants, and more. The grounds are an idyllic setting for weddings and events.
Bamboo Down Under is a family-owned and operated retail and wholesale nursery with an expansive selection of bamboo, located in Wongawallan, Queensland.
Red Cloud Bamboo touts itself as Melbourne's leading supplier of bamboo. The nursery spans five acres and offers a wealth of running and clumping bamboo, as well as other products like bamboo fencing.
To learn more about bamboo gardening and cultivation in the land of Aus, contact the Bamboo Society of Australia (BSA). The BSA was formed in 1998 and became incorporated in 1999. The organization currently has over 120 members across Australia including various bamboo nurseries and other businesses.
Founded in 1972, the House of Bamboo is one of the world's oldest operating bamboo companies. Mark Snyders started importing natural products from South East Asia as a hobby, believing that these materials were perfectly suited to the Australian climate and lifestyle. Mark's daughter, Jennifer, studied architecture and came to recognize bamboo's untapped potential as a game changer for the building industry. She joined the business and developed it into the innovative brand it is today.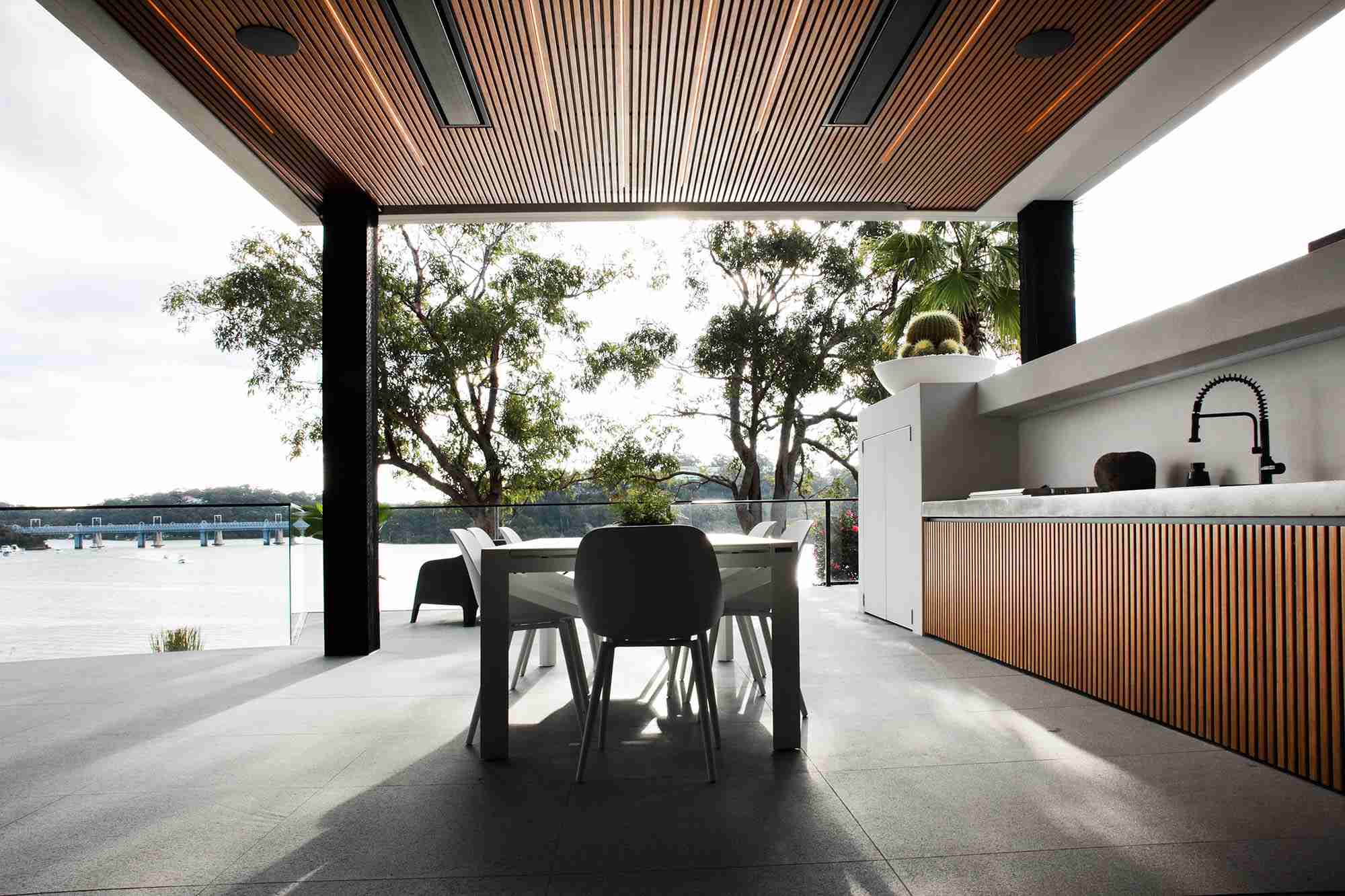 With their extensive experience in sustainable indoor and outdoor design solutions, the House of Bamboo's products are ethically sourced, thoughtfully designed, and competitively priced. Their wide range of organic, textured, and engineered bamboo products are perfect for screening, decking, flooring, cladding, fencing, and shading.
By pure coincidence, when Bambu Batu opened as a retail bamboo boutique in California in 2006, we used the phrase "House of Bamboo" as our tagline and printed it on signs, business cards, and t-shirts. It wasn't until 2023 that either of us became aware of this potential conflict. Fortunately, by that time, Bambu Batu's retail store had closed and we had transitioned into an educational platform and consultancy with the tagline "Cultivating Bamboo Resources."
Bamboo's legal status in Australia
According to the government of Queensland, innumerable species of bamboo have spread into many areas of the country, especially in South East Queensland and northern New South Wales, which enjoy a humid subtropical climate. Introduced from Asia by enthusiastic but short-sighted gardeners, a great deal of bamboo has managed to break free from containment and grow into the wild.
Despite its purported ability to crowd out other native species, bamboo remains a perfectly legal and unrestricted invasive plant under the Biosecurity Act 2014.
The fact is, although running (monopodial) bamboo does have rhizomatous roots that can stretch far and wide, the plants are not truly invasive in the way that other species are. That is to say, they don't cast their seeds into the local landscape, proliferate and overtake the terrain. Running bamboo eventually reaches the limits of its comfort zone and stops spreading. Furthermore, flowering events are rare, with intervals of several decades and even up to 100 years.
Learn more
The bamboo family — actually a subfamily of Poaceae — is full of surprises. To learn more about the wide, wild world of grasses, take a look at some of these related articles.