With its sandy beaches on the Mediterranean, the Moorish castles of Andalusia, and the iconic modern architecture of Barcelona, Spain attracts millions of international tourists every year. Of course, COVID restrictions have made it harder to reach the land of Don Quixote and the birthplace of Paella, but determined travelers can still make the journey. And nature-loving tourists can discover not only an abundance of palm trees and olive groves but also an above-average assortment of bamboo.
In the only habitable continent with no native species of bamboo, Spain has among the best climates for cultivating this woody grass. It's common to see popular species like Golden Bamboo growing in public parks and private gardens all around the country. But the best collections of bamboo will be found in the botanical gardens. Valencia, about halfway down the Mediterranean coast, has an especially delightful botanical garden, with an impressive number of unusual bamboo species, in the midst of a thrumming, vibrant metropolis.
Does bamboo grow in Spain?
Every habitable continent besides Europe is home to some native species of bamboo. But despite having no native varieties, coastal Spain's mild climate is suitable for a wide range of temperate and subtropical bamboos.
While inland Spain can experience extremely hot summers and sub-freezing winters, many people prefer the milder Mediterranean climate of the coastal regions. The coastline also offers some of the best conditions for cultivating ornamental bamboo. It's common to see bamboo growing in parks and gardens, as well as in pots along city streets, especially in front of Asian restaurants.
Galicia, in the far northwest, has the country's wettest climate and greenest landscapes. This region is also home to some of the most extensive bamboo farming in Europe. Commercial growers here tend to focus on Moso bamboo, a temperate timber species from China, widely used for building and construction.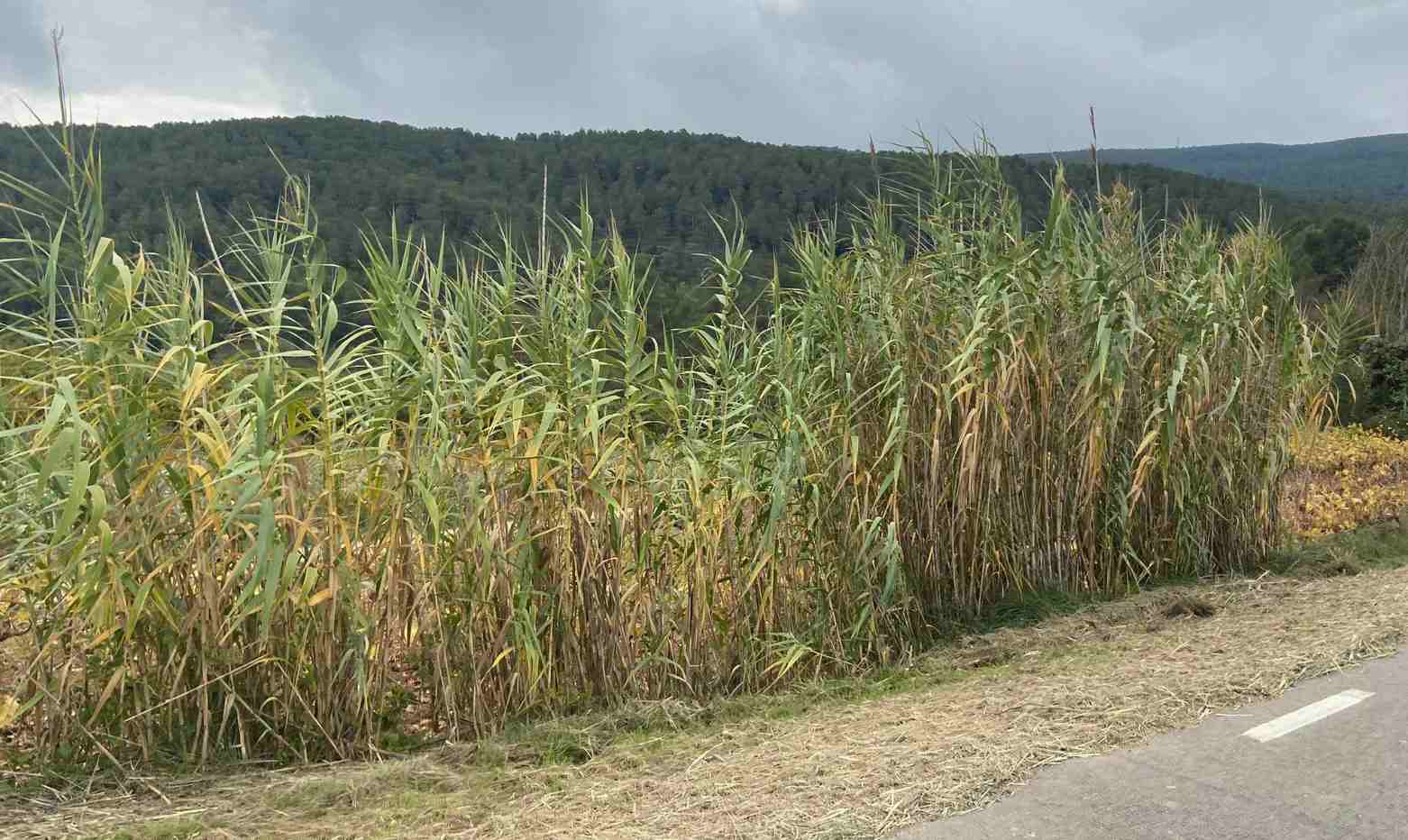 You won't find bamboo growing in the wild in Spain, but you will see giant cane grass flourishing in open grasslands and along riverbeds. Casual observers will frequently mistake this tall grass, Arundo donax, for bamboo. From a distance, they look quite similar. But A. donax has a different arrangement of leaves, growing primarily on the main culms rather than from lateral branches. The stalks are also much softer, still useful for some light crafts, but entirely impractical for construction.
Arundo grass is native to Spain and Portugal, but it now grows invasively in Mediterranean climates throughout the world. California, for example, has an especially severe problem with the non-native cane grass clogging up riverbeds and waterways. Like bamboo, it is capable of spreading quickly and has proven difficult to eradicate.
Valencia, Spain: City of science and culture
The best places in Spain to find bamboo are in designated parks and especially in the botanical gardens, where they are known for maintaining extensive collections of vegetation from across the globe. The University of Valencia, in Spain's third-largest city (after Barcelona and Madrid), has one of the country's most impressive botanical gardens.
Often overlooked by tourists heading to the Sagrada Familia in the north or to the Alhambra in the south, Valencia offers some of Spain's most fabulous museums and architecture. The City of Arts and Sciences, near Valencia's city center, was just completed in 2009 and includes a stunning array of ultra-modern bridges, planetarium, opera house, and aquarium.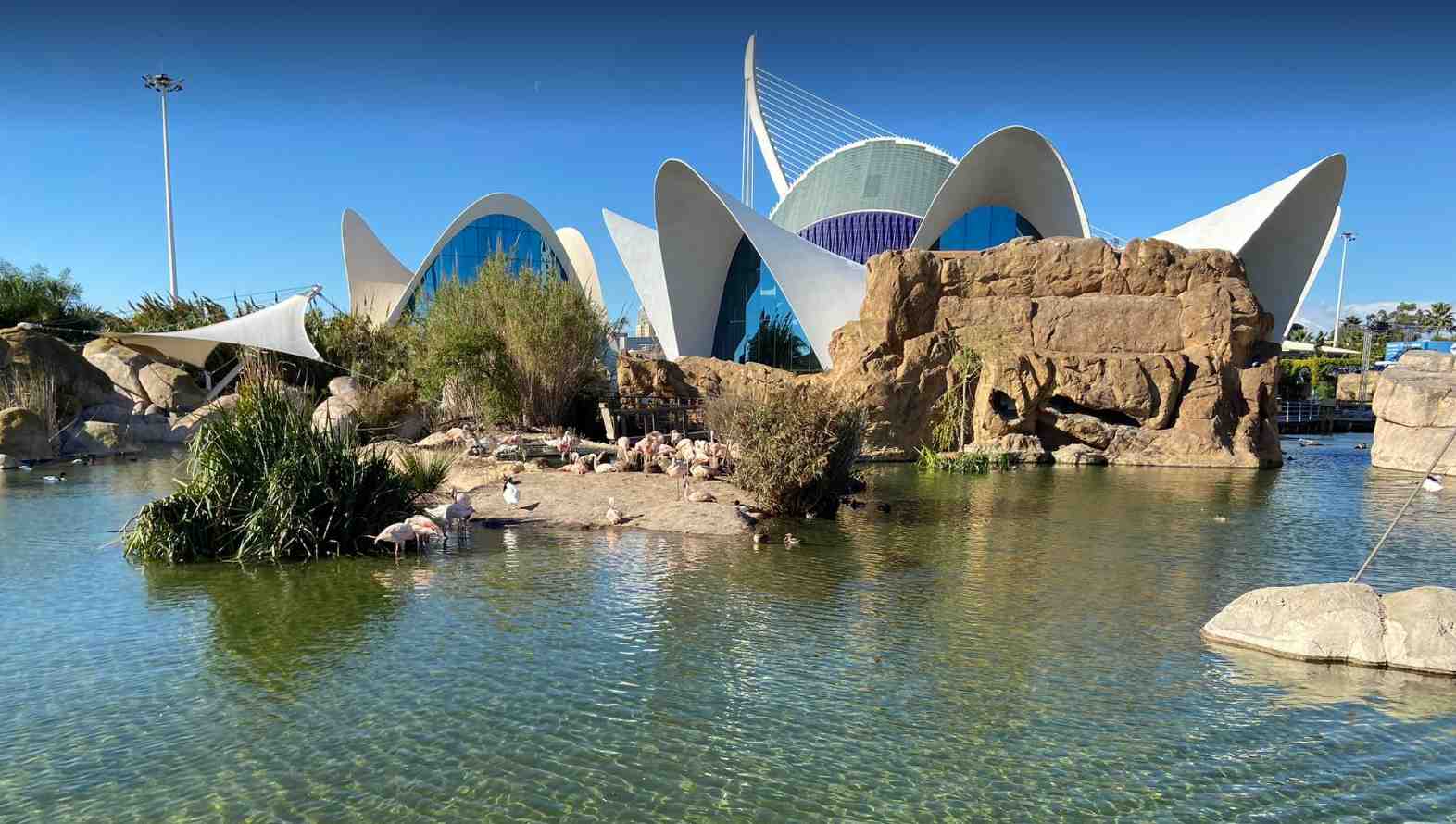 If you have an appetite for astrology, biology or architecture, then the City of Arts and Sciences is an absolute must-see. The menagerie of modern construction even includes a 320-meter long umbracle filled with native plants of the Valencia region and 99 palm trees. I didn't see any bamboo in the umbracle, but there were a few groves around the aquarium, and plenty of Arundo donax, too.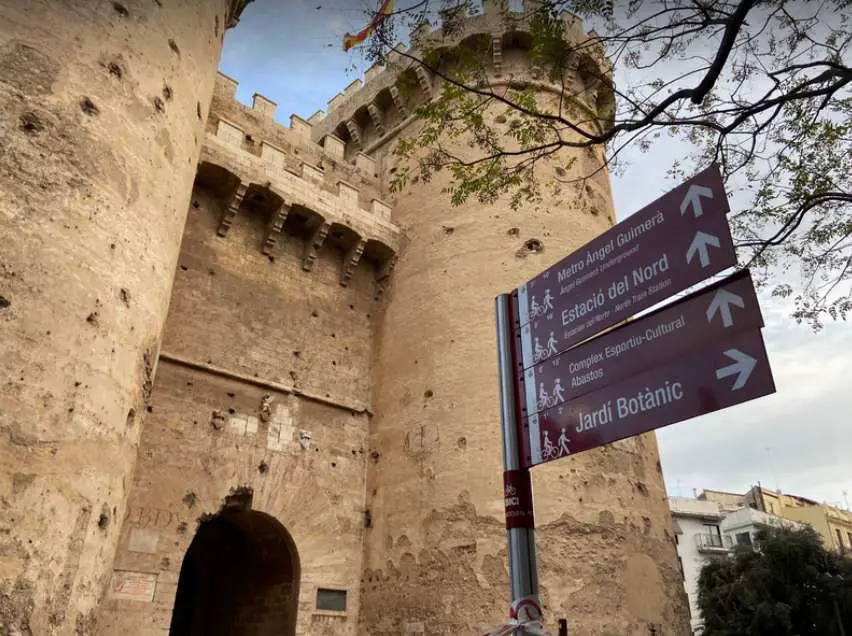 To satisfy your hunger for bamboo, you'll have to head across town to the University which oversees the city's botanical gardens.
If you have a bicycle or don't mind walking, there's a delightful greenbelt that forms the better part of a horseshoe around Valencia's historic city center. Promenade past the palm trees and picnic spots, and admire the more ancient bridges and architecture from centuries ago.
Bamboo at the Valencia Botanical Gardens
From the hustle-bustle of the city, you can pass under an archway or two and discover a hidden oasis of lush greenery and refreshing tranquility. At the center of the gardens lies a grand cluster of palm trees punctuated by towering clumps of giant bamboo, better known to the botanists as Dendrocalamus giganteus.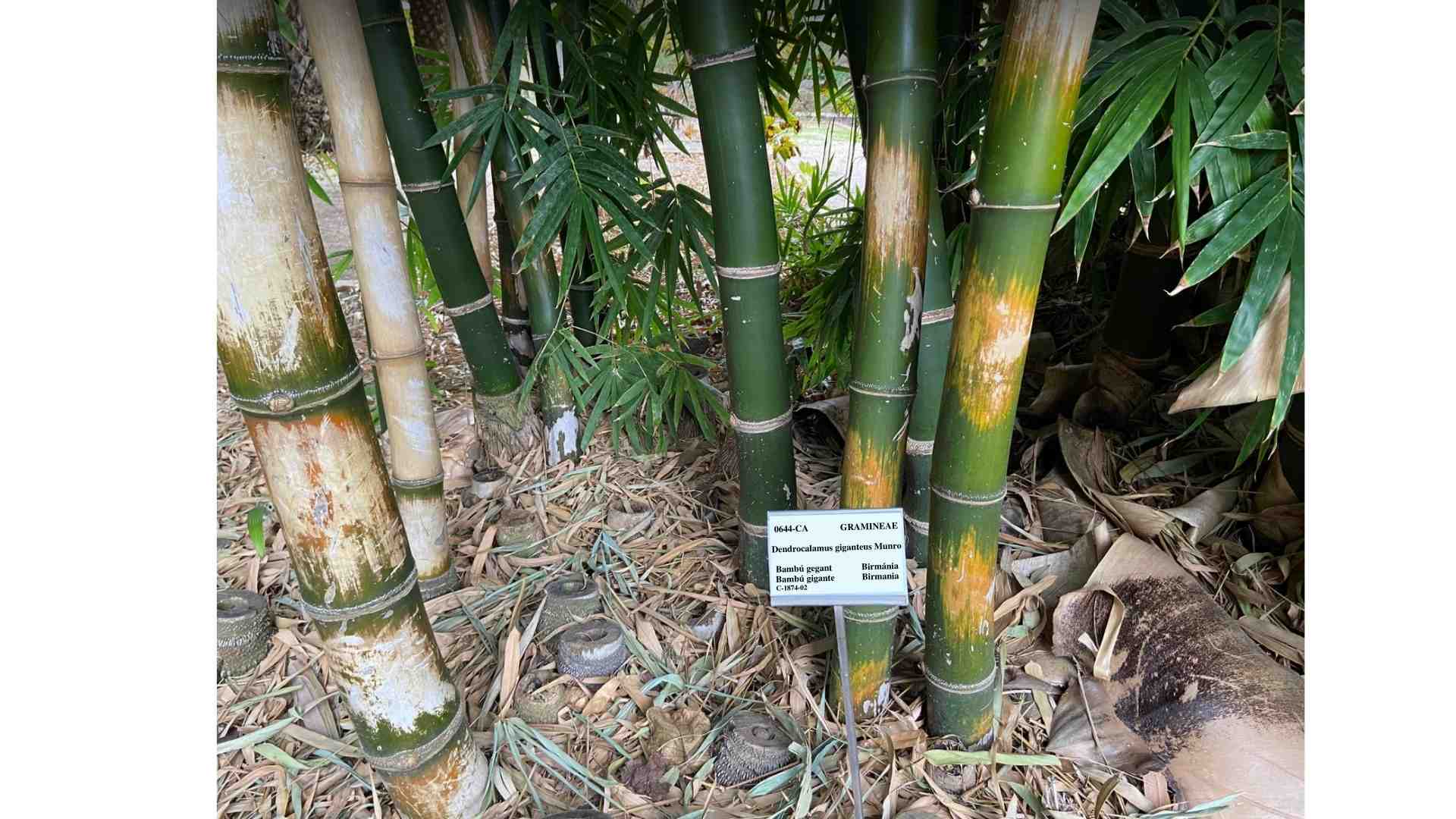 I had to make a concerted effort to ignore the hundreds of names that disrespectful visitors had etched into the formidable bamboo stalks, but the plants appeared to be thriving nonetheless. The climate in Valencia isn't quite subtropical, but it's clearly warm enough throughout the year to accommodate these Southeast Asian behemoths.
From there we headed into the greenhouses, which were clearly lacking in bamboo. But we weren't disappointed to discover an enormous variety of orchids, bromeliads, and carnivorous plants.
The shade garden also looked promising, with a quiet mediation pond at the center. Still no more bamboo, but this restful area was teeming with Rhapis excelsa, another bamboo look-alike, commonly known as bamboo palm.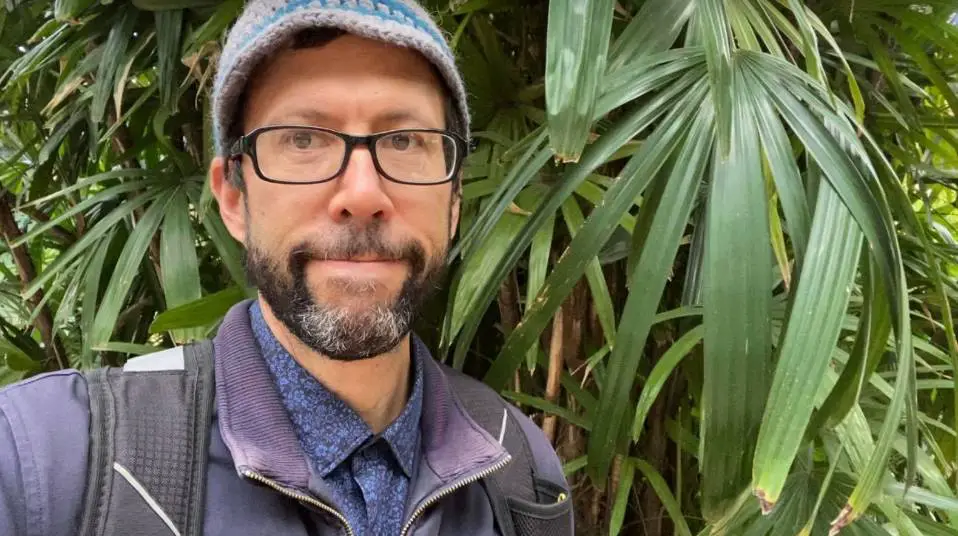 I thought we'd seen everything, when lo and behold, as we approached the exit, I discovered a fantastic collection of rare and unusual bamboo specimens in the southeast corner of the gardens. The modest clump of Bambusa ventricosa, better known as Buddha Belly Bamboo, was the first to catch my eye.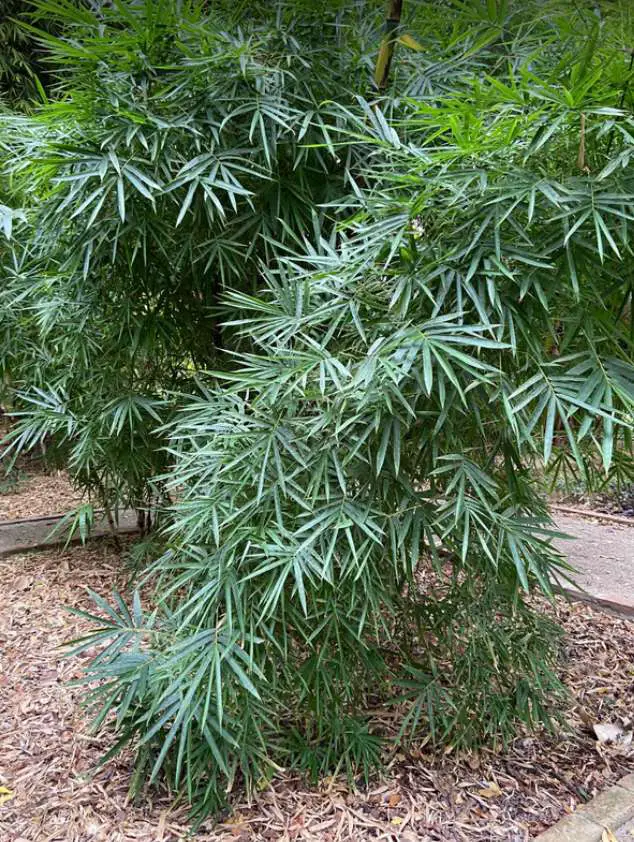 Then I spotted a few more monstrous clumps of D. giganteus. In the shadows of these tropical giants were a few examples of dwarf bamboo, between 5 and 10 feet tall, from the genus Pleioblastus. Not nearly as impressive as the tropical Dendrocalamus, but these dainty Chinese bamboos are quite attractive with their delicate shrubbiness.
I also came across a struggling patch of black bamboo, Phyllostachys nigra. Whether it wasn't getting enough sunlight, or had simply fallen victim to neglect, it's hard to say. But for some reason, it was showing no signs of botanical vigor.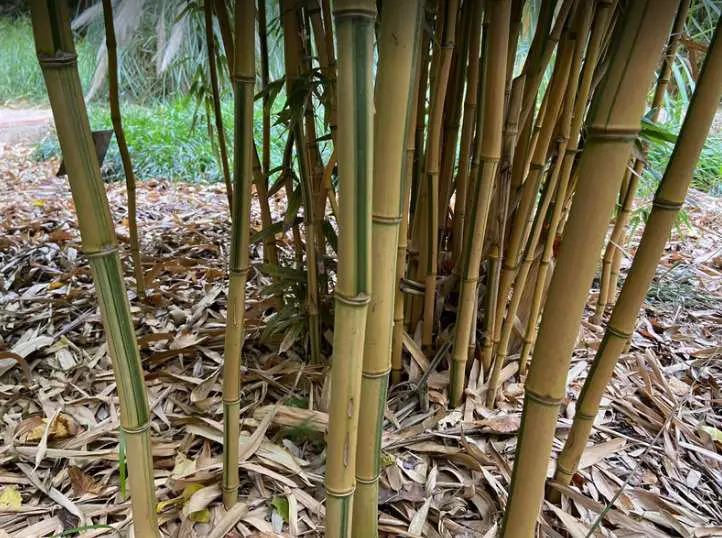 Last but not least, I almost missed the small clump of Bambusa multiplex tucked away behind a giant banana plant from Ethiopia. A very popular bamboo among collectors, the Alphonse Karr cultivar is recognizable for its buttery yellow culms and its distinctive, dark green stripes.
From there we passed a few more clusters of bamboo palm (Rhapis excelsa) and then made our way back outside to the urban pandemonium. By now, however, it was siesta time, so the city, like us, had taken on a pretty peaceful attitude.
More bamboo activities in Spain
To learn more about Spain's booming bamboo industry, visit these websites and see what's up and coming from the country's most progressively inspired architects and innovators.
Bamboo Hub – an interdisciplinary group of professionals, dedicated to promoting the use of bamboo in all its forms.
Bambusa – specialists in bamboo structural design and Spain's largest distributor of bamboo poles and building materials.
Additional destinations
If you liked reading about bamboo in Spain, you'll also want to check out these articles about Bamboo in Europe and around the world.
PHOTO CREDITS: All photos in this article were taken by Fred Hornaday, Bambu Batu founder and editor-in-chief.