Imagine a house built entirely from bamboo. Natural yet modern, simple yet elegant, rustic yet secure. Maybe I've just watched too many episodes of Gilligan's Island, but I can already hear the palm fronds rustling in the breeze, the bamboo canes clonking softly, and the bonobo chimps making monkey love in the distance. Almost as arousing as the size of my minuscule carbon footprint.
But is it just one great tree-hugging fantasy, or can you really build a house entirely out of bamboo? Well, it probably depends on your definition of a house, and what you mean by entirely.
If you want to sleep in a grass-roof shack like Gilligan and the Skipper, then, yes. You can do that entirely with bamboo poles. Although you might still want some palm or sedge thatching for a bit more insulation. But if you're looking for a modern family home with all the amenities, then you'll have to talk to the Professor.
The Bamboo Gurus
When it comes to bamboo construction, there are a few names that stand out, genuine experts in the field. So let's head to Colombia.
Engineer and architect Simón Vélez has been designing incredible bamboo structures and pavilions around the world for decades. A number of his buildings and installations have received prizes, and his name is almost synonymous with bamboo housing. In fact, his book, Grow Your Own House, is one of my favorites on the subject.
Less renowned, but certainly prolific, Estaban Morales is a civil engineer, also from Colombia, with a very impressive resume of bamboo construction projects. Specializing in bamboo, earth and wood building, he has participated in the design and construction of hotels, houses, restaurants, temples and other buildings throughout Colombia and Latin America.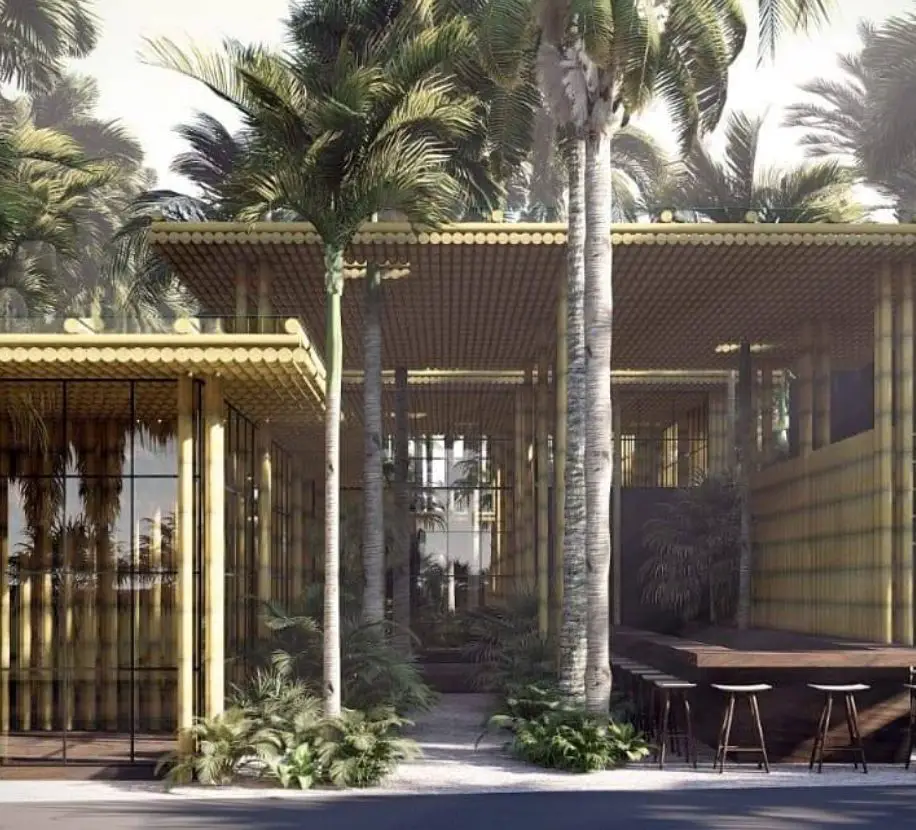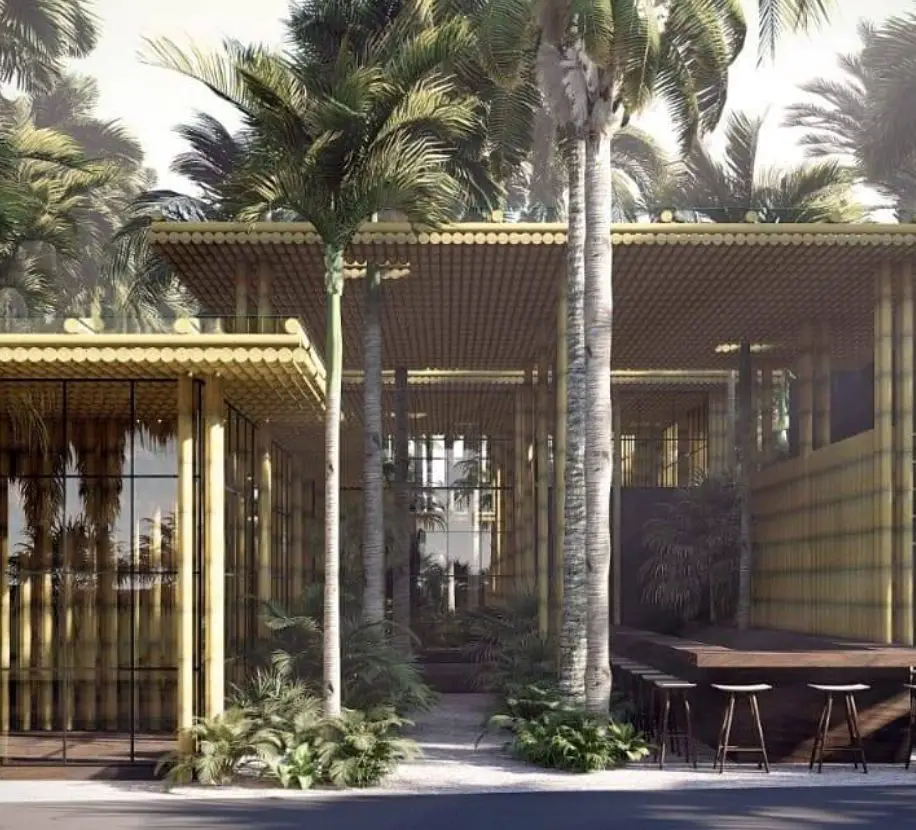 Estaban's website showcases a beautiful collection of building that he's worked on, including the Izakaya Restaurant in Mexico, pictured above.
Thinking outside the Cubo
Now let's head to the Philippines, where 23-year-old engineering student Earl Forlales is making history with his cutting edge housing solution. Inspired by the bamboo huts that cover his native islands, Forlales developed the Cubo, a simple, modular bamboo house that can be manufactured in a week and assembled in about four hours for a meagre $10 per sq.ft.
Judges from the Royal Institute of Chartered Surveyors awarded Forlales first prize in the Cities for the Future competition in November 2018. His incredible design aims to address the critical housing shortage facing the Philippines. Forlales now has his eyes on some land on the outskirts of Manilla, and we're all eager to see the Cubos go into full-scale production.
Next stop, Nepal
Bamboo houses are nothing new in tropics of southeast Asia, nor in the shadows of the Himalayas. Habitat for Humanity, an international non-profit organization dedicated to building houses for families in need, recently launched a program to build a series of bamboo homes in Nepal.
Framed partially with concrete columns, these simple, affordable homes rely almost entirely on locally harvested bamboo for their structural integrity. Volunteers, coming primarily from western countries, assembled the homes alongside a team of more experienced local builders. Together they cleaned, split and weaved the bamboo to construct the rustic but solid walls.
Later they mixed a kind of plaster from mud, straw, water and dung, which they used to coat the floors and walls, inside and out. Corrugated metal sheets served as the roof, and the end result was some wonderfully inviting housing, completed in less than two weeks. Check out YR Architecture Design to see the complete story with dozens of photos.
Do-It-Yourself Bamboo Homes
Now let's say you don't have the ingenuity of the Professor or the wherewithal of Thurston Howell III, and you lack the means to design and construct one of these masterpieces of green-building for yourself. Or you live in a country with much stricter building codes. No problem.
After all, you're probably not looking to build a house of god, although some of Simón Vélez's bamboo temples are pretty spectacular. You just want a modest family home with a little bit a of style and the least environmental impact possible. It's all possible, and you don't even have to relocate to a developing country in southeast Asia.
Introducing Bamboo Living Homes, based in Hawaii. For 25 years now, partners Jeffree Trudeau and David Sands have been paving the way for bamboo home enthusiasts around the world. Not only are these innovative homes easy on the eyes and soft on the earth, they're also light on the pocketbook. What's more, Bamboo Living is the first company in the world to design bamboo houses that meet international building standards.
Their prefab bamboo structure come as small as 100 square feet, making an ideal tea room or meditation space, starting at a paltry $8,300. You can assemble these small models yourself in as little as two days. But from there, the options go through the roof. Bamboo Living offers some 3 and 4 bedroom models with over 2,700 sq. ft. feet, plus porch space of up to 1,100 sq. ft. Check their website and feast your eyes on all the magnificent models and designs.
To date, the company has provided more than 350 bamboo homes on the islands of Hawaii and elsewhere around the world. The style of construction is ideal for tropical habitats, aesthetically and in terms of climate. Every model has the option of single-wall construction for temperate climates or double-wall with space for insulation in hot and cold zones.
If you're looking for the most eco-friendly and sustainable bamboo house possible, that's also reasonably priced and permitted by building regulations, look no further. For those of us who live and breathe all things green, Bamboo Living Homes are like a dream come true.
Once the home is built, you can fill it with bamboo furniture and stock the rooms with sumptuous bamboo towels and bamboo bedding. Then, of course, you'll have to invite your friends over for piña coladas and a three-hour tour.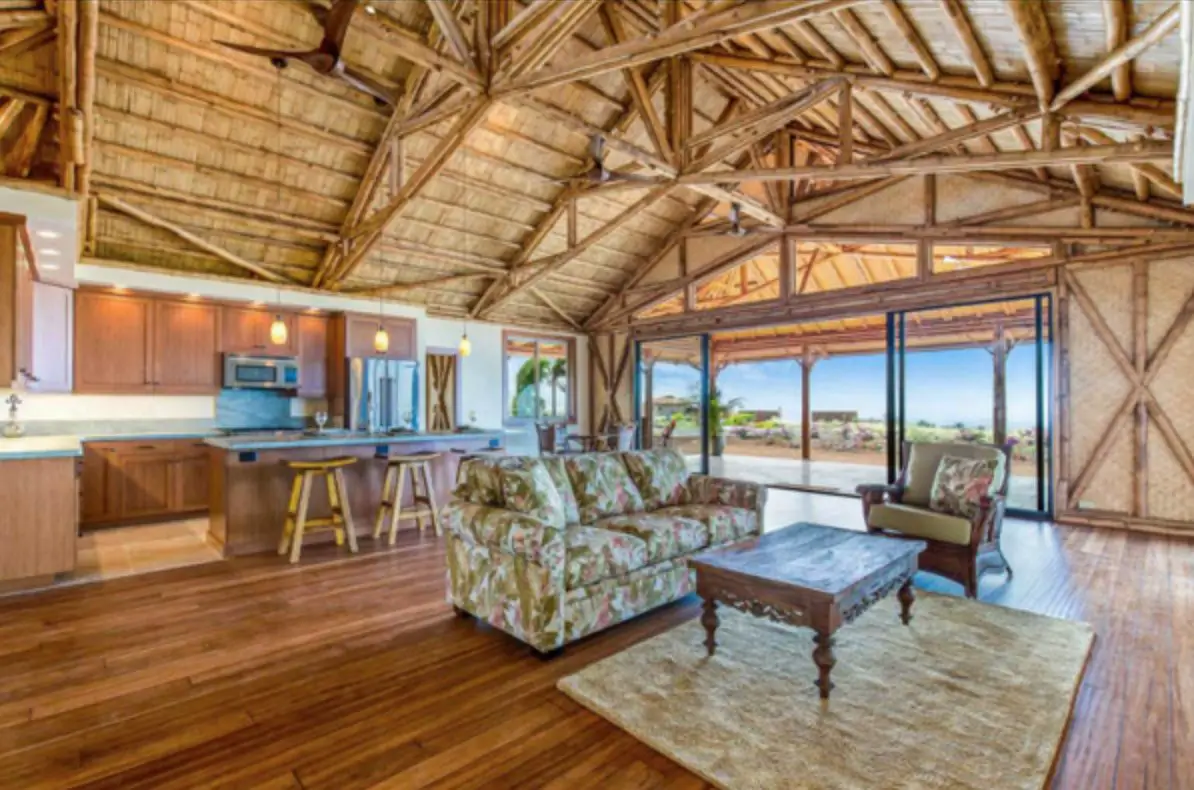 FULL DISCLOSURE: This article may contain affiliate links to Amazon and other websites, so that if you purchase any items through those links we may receive a small commission. This helps to finance the website, but we do not allow it to bias our opinions and recommendations. And we do NOT receive commissions from Bamboo Living Homes; our enthusiasm is perfectly genuine.