The Bambu Batu family
The first and only store of its kind, Bambu Batu of San Luis Obispo opened in 2006, with a room full of bamboo tables and bar stools, a stack of bamboo t-shirts, and a patio full of Phyllostachys. Today we live as Digital Nomads, continuing to run our website and provide an amazing wealth of bamboo knowledge on our blog.
The shop in downtown SLO may have closed, but the spirit lives on. And the webstore continues to operate. Our most popular treasures include the sumptuous bamboo sheets and towels, and our deliciously soft natural bamboo socks and underwear for men and women.
About the author
Fred Hornaday's passion for bamboo and renewables dates back to the early 90s. Since then he has owned and operated two successful eco-boutiques in the town of San Luis Obispo, and written thousands of articles about bamboo, green living and world travel. He's also spent a couple decades cultivating numerous species of bamboo.
In his free time, Fred plays guitar, takes his kids hiking, and writes poetry. He has published three volumes of metaphysical limericks, an entirely unfamiliar genre.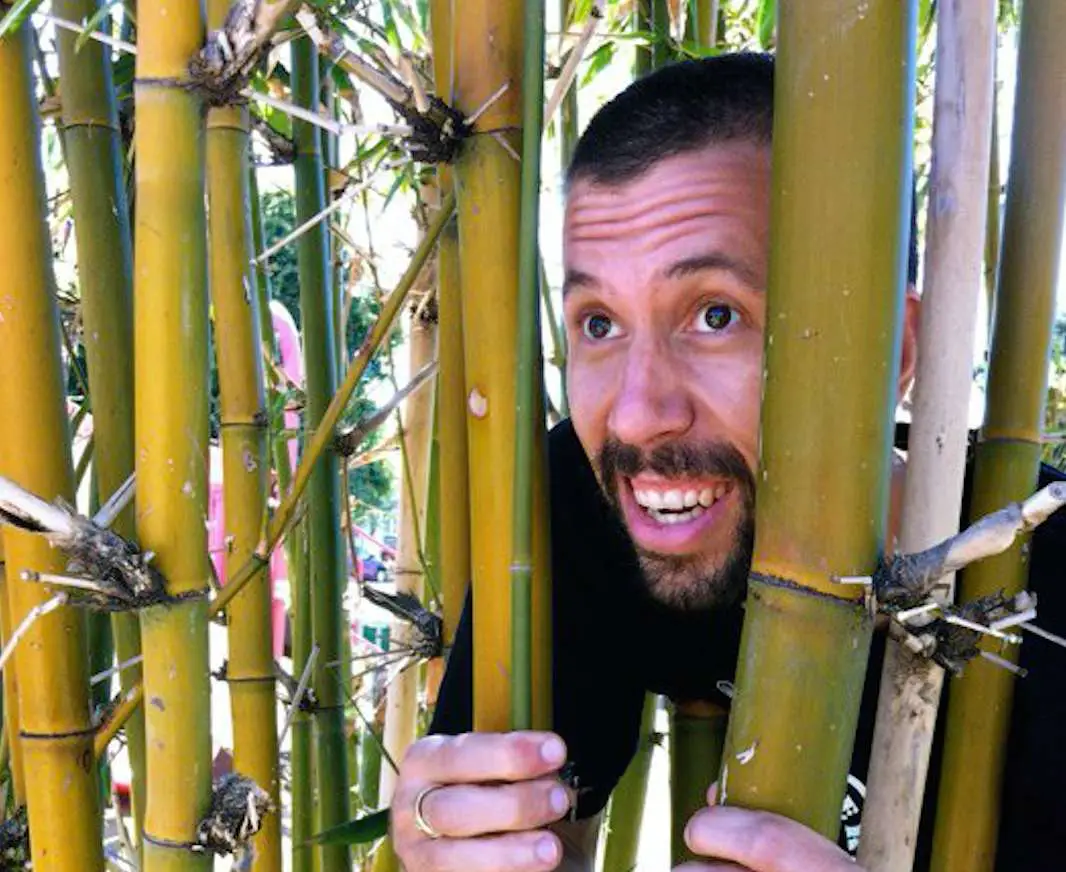 Sustainability
For nearly two decades we have been advancing the cause of natural, renewable resources through activism, education and commerce. Now, at Bambu Batu, we strive to inform the public about the amazing properties of bamboo as an abundant and viable alternative, as well as provide an outlet where conscious consumers can support the kind of sustainable, local and ethical economy they believe in.
Fair Trading
And we aren't just cuckoo for bamboo — we also research each of our manufacturers to ensure that they abide by the highest standards of ecologically responsible production and socially responsible labor practices. We are proud of the relationships we have forged with such vanguard companies as Bamboosa, Yala and Spun Bamboo. In addition to our formidable assortment of bamboo products, we also carry a host of local, organic, fair trade lines including the Poppy Soap Company, From War To Peace jewelry, and Swan Sisters Tea.