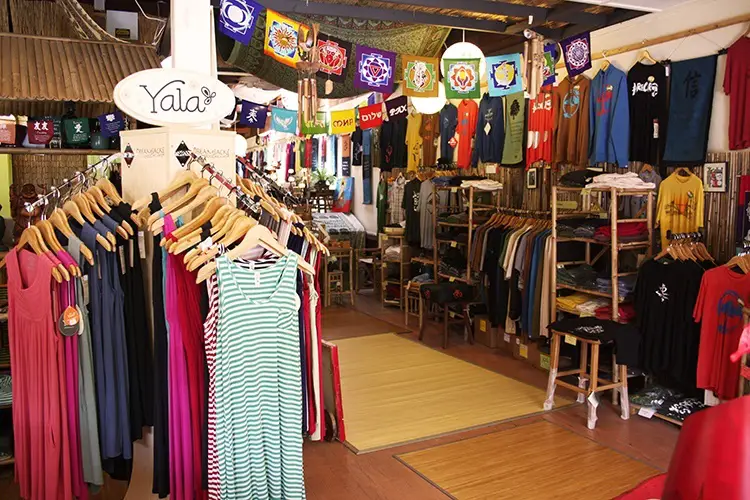 Bambu Batu, where fashion and philosophy converge.
Offline – The real world Batu
The first and only store of its kind, Bambu Batu of San Luis Obispo opened in 2006, with a room full of bamboo tables and bar stools, a stack of bamboo t-shirts, and a patio full of Phyllostachys. Today, as purveyors of the finest bamboo from around the globe, we offer the widest selection of bamboo you'll ever find.
Our most popular treasures include the sumptuous bamboo sheets and towels; deliciously soft natural bamboo clothing for men, women and babies; a complete department of bamboo boards, bowls and dish wares for the kitchen; a thoughtful and eclectic array of gifts and home decor items; and a sublime line of modern bamboo furniture.
Sustainability
For nearly two decades we have been advancing the cause of natural, renewable resources through activism, education and commerce. Now, at Bambu Batu, we strive to inform the public about the amazing properties of bamboo as an abundant and viable alternative, as well as provide an outlet where conscious consumers can support the sustainable, local and ethical economy they believe in.
Fair Trading
And we aren't just cuckoo for bamboo — we also research each of our manufacturers to ensure that they abide by the highest standards of ecologically responsible production and socially responsible labor practices. We are proud of the relationships we have forged with such vanguard companies as Bamboosa, Yala and the Arbor Collective. In addition to our formidable assortment of bamboo products, we also carry a host of local, organic, fair trade lines including the Poppy Soap Company, From War To Peace jewelry, and Swan Sisters Tea.