Posts Tagged 'genetically modified organism'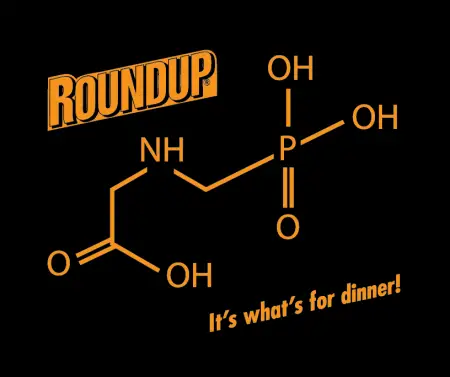 Whatever happened to the good old days when deciding what to eat didn't have to be a political statement or involve enough research to qualify for a doctoral dissertation? Now, if you want to be sure that you are consuming food that is free of pesticides, genetic modification or the influence of big agribusiness, it's necessary to be hyper-vigilant about what goes into your body. Among the major offenders to the environment, small farmers, and decency in general, is Monsanto, the maker of Roundup and a number of GMOs that have infected other crops, created superweeds, and potentially affected the health of millions around the world.
From its poisonous pantry of industrial seed stock, Monsanto boasts a wide variety of "Roundup Ready" crops — including soybeans, alfalfa, corn, sugar beets, canola and cotton — whose DNA has been altered to withstand heavy doses of their own trademarked herbicide. This allows farmers to spray their fields with toxins, eradicating the weeds and  leaving behind nothing but their cash crop, albeit laden with Roundup®. These Roundup Ready crops grow prolifically in the United States, although they have been banned throughout the European Union and much of South America.
Make a strong statement by using a little sense of humor! Start a conversation and a revolution to take back control of our food supply. Roundup may be what's for dinner, but Monsanto will get their just desserts.
NOTE: Although our parody of Monsanto is protected by the Fair Use Act, we have opted not to list this t-shirt on our website, due to biotech behemoth's notoriously aggressive legal practices, regardless of what side of the law they are on. Please contact us directly to order a "Roundup" shirt, and we'll gladly send one your way.
It is that time of year again.  The leaves are falling, the Halloween decorations are getting swapped out for hand-turkeys and cornucopias, and sample ballots are being mailed to homes across California.  This season, citizens of the Golden State have an opportunity to make history with Proposition 37, a measure that will require genetically modified food to be labeled for consumers.  As a business that supports transparency, responsibility, and the rights of customers to make the decisions based on accurate information, Bambu Batu would like to support passing Proposition 37.  Before voting, here are a couple of things to consider.
· Who is funding the proposition and who is against it?  Turns out the major force against Proposition 37 is Monsanto, donating over $7 to stop the law from being passed.  Other opponents include Pepsico, Syngenta, DOW, Nestle, ConAgra Foods, and Coca Cola, all massive corporations that either produce or use GMO's.  Those in favor of the bill are a collection of health food brands, family farms, and organizations such as the Organic Consumers Fund, The Center for Food Safety, Amy's Kitchen, Clif Bar and Company, UFW, California Nurses Association, and the Sierra Club.
· 61 other countries have labeling requirements for GMO's.  Labeling would occur at no cost to consumers and create no new bureaucracy.
· The Union of Concerned Scientists give Monsanto an "F" grade in sustainable agriculture, citing their value of the bottom line and production of engineered seeds over conservation and long term viability.  Not only are they falling short on feeding the world, their products and practices foster chemical resistance, spread gene contamination, encourage dangerous monocultures, reject alternatives that are more expensive, suppresses research, and direct enormous amounts of time and money lobbying congress.  Not surprisingly, the gigantic company is the largest opponent to Prop 37.
· GM foods have caused a number of problems in the environment and for small farmers.  Those who do not wish to support the actions of agribusinesses should have the right to opt out of buying these goods.  For example, there have been peer reviewed studies that have shown GM plants have contributed to the rise of genetic resistance to certain pesticides, and to the decline of certain plants and animals.
· Some who disagree with Prop 37 believe that if consumers were aware of GMO's in their foods, they would shy away from those brands because of a negative stigma.  If GMO's are as safe as we are told, why should these businesses worry?  If we label trans fats and sodium, we should be able to let consumers know other ingredients are in their foods, where they come from, and how they are cultivated.  The foods are not banned, just labelled.