Over the course of the last eight months, we here at Bambu Batu witnessed a transformation like no other. Back in October, I flew in from Spain to rescue the House of Bamboo from three years of ruinous mismanagement. Swiftly and deliberately, I restored the iconic bamboo store to its former glory, all the while longing to return to my family in the Spanish Pyrenees. Finally, this week, I made the long awaited return, but the road to completion was something more remarkable than I ever could have imagined.
In the 4th quarter of 2019, we made a titanic climb out of catastrophic conditions, building up to a surprisingly satisfying holiday season. Who could have guessed that this would turn out to be such a Sisyphusian task? No matter how hard I pushed the bamboo wagon uphill, the summit remained unreachable.
Finding someone willing and able to take up the helm of Bambu Batu proved impossible. But in the end, I had to get back to my family in the mountains. There was no choice, it seemed, but to close the store for good. After 14 years of establishing ourselves as a kind of pillar in the downtown community of San Luis Obispo, it was finally time to lay the store to rest.
NOTE: For a more uplifting diversion, check out this Pictorial History of Bambu Batu.
Change of plan: From restoration to termination
I set the deadline as February 29th. And when Leap Day came and went, without a hint of serious interest from any prospective buyers, I resigned myself to close it down and convert Bambu Batu into a strictly online business which I could oversee from nearly anywhere on earth. From full-scale resurrection to all out liquidation, I made a sudden 180 degree change of course.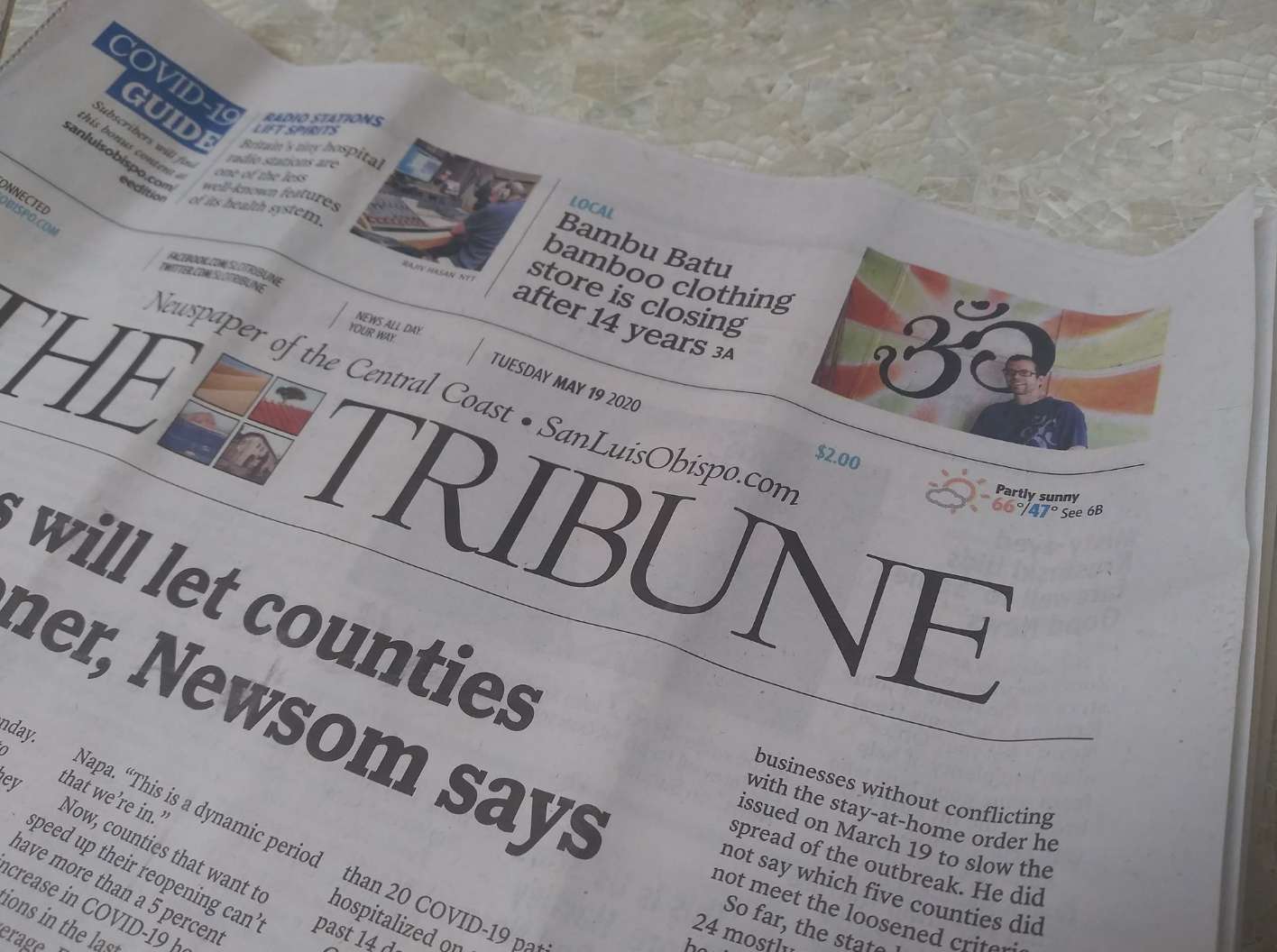 This was not a decision I arrived at easily. I'd resisted the idea for months, and even as my deadline passed, the notion of pulling the plug still struck me as unacceptable. But if there was anything worse than putting an end to the House of Bamboo, that would have been remaining separated from my family. So by the middle of March I'd finally come to terms with the necessary outcome, and I prepared to announce our last and largest sale ever.
And then the pandemic struck. With my finger hovering over the "send" button of my liquidation sale announcement, I heard the news that California would be closing all essential businesses and sheltering-in-place for the next six to eight weeks. You may recall how the world turned upside-down after that. And the Liquidation in Quarantine Sale did not exactly set off with flying colors and the kind of bamboo pageantry you might otherwise expect.
As small business owners, no one really knew what to do. And I'd already been having a pretty hard time deciding what to do even before the pandemic blew up. I boarded up the windows with bamboo panels. And the next day I removed the panels. And every day there was a new sign in the window, explaining our current policy. Some days we were closed indefinitely, other days were were offering Exclusive Shopping Experiences by appointment only. Then it was all about shopping by phone or online. I kept myself absurdly busy producing up-to-date signage and posting products and policies across multiple social media platforms.
I'm just grateful to the city business leaders for all they did to help us get through the mayhem and confusion. I was especially thankful for how willing they were—knowing my unique situation—to turn a blind eye as Bambu Batu remained mostly open to the public throughout the better part of the general lockdown. We seem to have had a sort of unspoken agreement that my need to liquidate and reunite with my family qualified my activities as a kind of "essential business". Eventually I even made the 6 o'clock news on KSBY and the front page of the Tribune.
The Great Escape: International exit in the wake of pandemic
Not only did the pandemic and subsequent lockdown wreak havoc on my ability to launch an effective liquidation sale, but it also raised serious questions about when or if I would ever be able to board an airplane back to Spain. At some point, however, things really started falling into place. By the end of April I simply couldn't stand it any longer. I notified my landlord that I would be vacating the building by the end of May, and I set out to find a way home, come Hell or high fever.
Regardless of state and federal guidelines, I announced that Bambu Batu was reopening on May Day. Damn the confinement: I was on a mission, and nothing was going to get in my way. And sure enough, our faithful, loyal, longtime customers heard the news, and then began emerging from the quarantine. One after after another they flooded the store, even as I limited the shop capacity to one or two families at a time. Whether they felt compelled to support me in my mission, or just wanted to swoop on some deep discounts, they came and they shopped.
Anyone who knew and appreciated what Bambu Batu was all about also had to know that they would never be able to find a selection of natural fiber and spiritual products quite like this anywhere else. And so they flocked to store, and they stockpiled. Business could not possibly have been more brisk, even if we'd been selling cartons of ultra soft toilet paper personally blessed by the Dalai Lama.
Day after day, the customers grew in number and the shelves and racks just got thinner and thinner. It was as if someone had parted the Red Sea of coronavirus. The bamboo lovers were on the move, and I was about to escape from bondage. So I found a cheap ticket from San Francisco to Barcelona, and I rejoiced.
But two days later that flight was cancelled. Were all flights being cancelled? Would it be possible to get back to Spain? There was no way to really know for sure. Information was cloudy and inconsistent. But I refused to be thwarted. I purchased another ticket, this time a very pricey one. And I hoped for the best.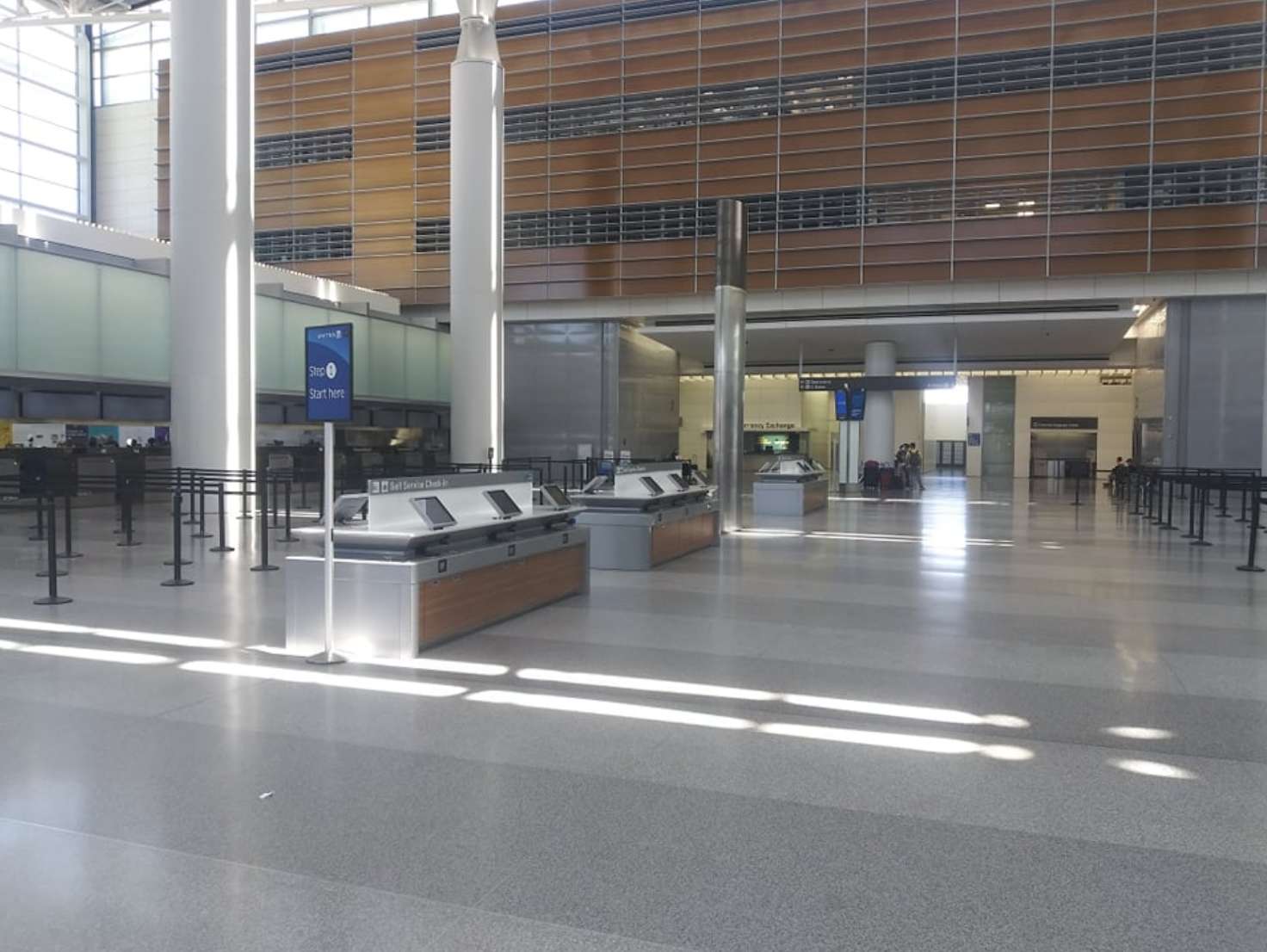 And things continued to go exactly according to plan. By the last week of May the inventory had grown pitifully sparse, but the shoppers were as enthusiastic as ever. And by May 31st the store was quite empty. It turned out to be the most complete liquidation I could ever imagine. But getting back to my village in the Pyrenees still presented a great many unanswered questions.
The was no doubt in my mind that my trip back to my family fell under the auspices of "essential travel". But would the airline and the Spanish immigration officials feel the same way?
Close calls and narrow escapes
In an adventure riddled with close calls, I had obtained my Spanish residency card just one day before leaving the village and heading down to Barcelona to fly out of the country in October. Also, the very day that I moved out of store, on June 1st, many of the downtown businesses began boarding their windows for fear of looting and rioting relating to the George Floyd demonstrations. And you may recall from earlier, that the California shelter-in-place went into effect on March 17th, the same day I'd wanted to launch my liquidation sale.
Yes, I was desperate to return to a more idyllic and less stressful life among the stone houses and grazing livestock. And I prayed to the Black Virgin Madonna of Catalunya that my recently issued residency card would be enough to get me into the country. Otherwise, I was prepared to beg and plead with immigration agents, and to call my wife from the airport and let her do the same.
Meanwhile, with the strict lockdown in effect all over Spain, my wife was not even allowed to travel more than 15 or 20 km from the house. That meant she would be unable to come to Barcelona and pick me up from the airport. But Spain was imposing a 14-day quarantine on all new arrivals into the country to prevent the possible spread of Covid-19, which has already run rampant in cities like Barcelona and Madrid. So how did they expect me to get home from the airport, on public transportation?
As it turned out, the airport was something like a ghost town. So many flights had been cancelled, although not mine from San Francisco to Frankfurt and then from Frankfurt to Barcelona. Most of the restaurants and other facilities were closed, making for short lines and plenty of places to sit. But it also meant that all the information kiosks were closed, so it was something a of test of self reliance.
Never once did they take my temperature, boarding in SFO, passing through FRA or landing in BCN. But Airline officials constantly reminded us that we needed to have our documentation in good order. Without proof of permanent residency or some kind of valid work permit, visitors from outside countries would not be admitted. And the trip from SFO to Europe, and back, they kept announcing, would be a very long one.
And of course, masks were required at all times, in the airport and on the flights. By this time we were already pretty used to wearing face masks and keeping track of our PPE, but the total travel time from getting dropped at SFO to getting off the bus in Martinet i Montellá was about 24 hours. That's a long time to wear a face mask.
But in the end, my Spanish residency card was perfectly sufficient to get me on and off of both flights and through the EU and Spanish immigration points. I completed and signed a detailed form explaining my current state of health and agreeing to self-quarantine for 14 days after entering Spain. But that would not prevent me from getting onto a bus from the airport to the city center and then from downtown Barcelona to our village in the mountains, two hours away. I was only relieved that the busses were running. Many lines still were not.
And though my wife wasn't prepared to make the journey by car, certain to encounter multiple checkpoints and run the risk of a €600 fine, the entire family was waiting for me at the bottom of the hill when my bus pulled in at 9:30 pm. And what an amazing reunion it turned out to be.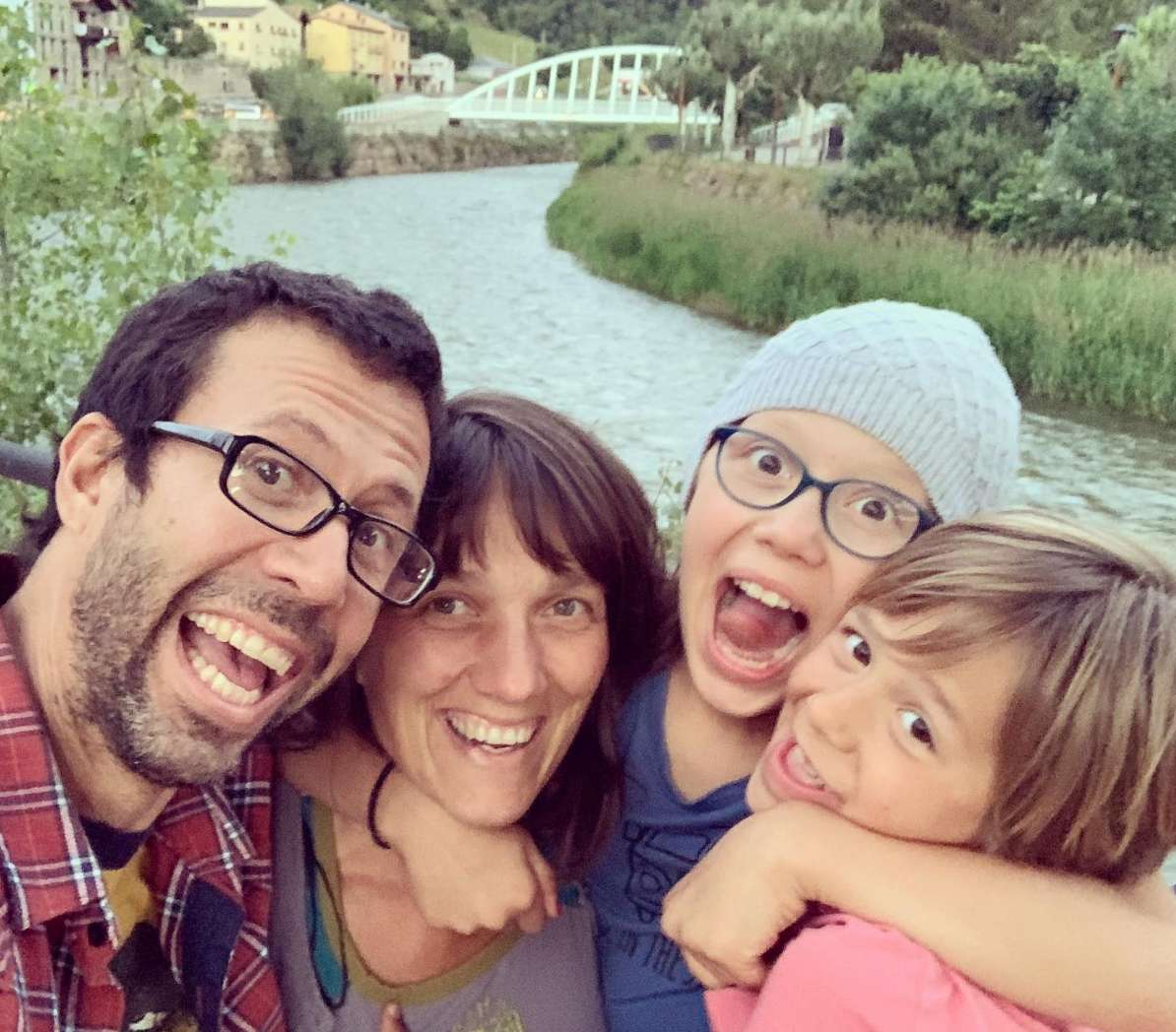 In truly Spanish style, I enjoyed an omelette (Spanish tortilla) for dinner at around 10:30 pm, and the kids were up till midnight. They presented me with many handmade gifts and drawings, and I had brought them many hemp, organic cotton and bamboo souvenirs from Bambu Batu. Then I proceeded to sleep like a lamb, with hardly a hint of jet lag, and the next day I was back to writing and updating the Bambu Batu website.