Posts Tagged 'agribusiness'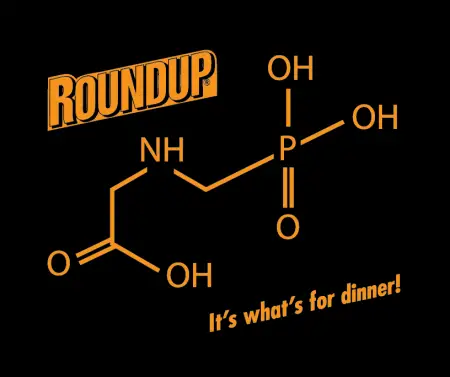 Whatever happened to the good old days when deciding what to eat didn't have to be a political statement or involve enough research to qualify for a doctoral dissertation? Now, if you want to be sure that you are consuming food that is free of pesticides, genetic modification or the influence of big agribusiness, it's necessary to be hyper-vigilant about what goes into your body. Among the major offenders to the environment, small farmers, and decency in general, is Monsanto, the maker of Roundup and a number of GMOs that have infected other crops, created superweeds, and potentially affected the health of millions around the world.
From its poisonous pantry of industrial seed stock, Monsanto boasts a wide variety of "Roundup Ready" crops — including soybeans, alfalfa, corn, sugar beets, canola and cotton — whose DNA has been altered to withstand heavy doses of their own trademarked herbicide. This allows farmers to spray their fields with toxins, eradicating the weeds and  leaving behind nothing but their cash crop, albeit laden with Roundup®. These Roundup Ready crops grow prolifically in the United States, although they have been banned throughout the European Union and much of South America.
Here at Bambu Batu, we like to wear our hearts on our sleeves and our convictions on our shirts. We are now featuring a proudly organic (and non-GMO) cotton t-shirt that cheekily proclaims, "Roundup: Its whats for dinner!" For each shirt we sell, we will donate one dollar to Millions Against Monsanto, run by the Organic Consumers Association. The front side sports the chemical composition for glyphosate, the weed-killer sold as Roundup®.
Make a strong statement by using a little sense of humor! Start a conversation and a revolution to take back control of our food supply. Roundup may be what's for dinner, but Monsanto will get their just desserts.
NOTE: Although our parody of Monsanto is protected by the Fair Use Act, we have opted not to list this t-shirt on our website, due to biotech behemoth's notoriously aggressive legal practices, regardless of what side of the law they are on. Please contact us directly to order a "Roundup" shirt, and we'll gladly send one your way.