Posts Tagged 'europe'
If bamboo is an environmentally friendly superhero, then cork must be its perfect sidekick. Case in point: the bamboo and cork hybrid cutting board pictured above. Sustainable cork, which is used in the boards, wallets, cases, and containers here at Bambu Batu, is harvested from the bark of the Cork Oak (Quercus suber) which is endemic to Europe and and Northwest Africa. Most of it is grown in Spain, Portugal and Italy. Light, buoyant and flexible, it is also water resistant and easy to clean. The material is composed of suberin, which allows it to be one of the most versatile natural substances in the world. Once the trees reach 25 years of age, the bark is stripped and let to rest for nine years.
All of our cork products hail from the company, Bambu Home. The business was founded as part of an effort to take advantage of bamboo and resources native to China and bring them to the United States in 2003. Bambu Home's extensive line of bamboo kitchenwares are fashioned from certified organic bamboo, and hand-crafted in accordance with the highest standards of fair labor practices. Praised as the "new bamboo", cork's soft stain-resistant nature has made it an attractive choice to accompany the elegant bamboo products. Bambu Home uses cork that is EU and US CPSC-compliant and machine-washable, and has no dyes, heavy metals, phthalates or PVC. We are proud to carry such an attractive, green selection of bamboo and cork here at Bambu Batu!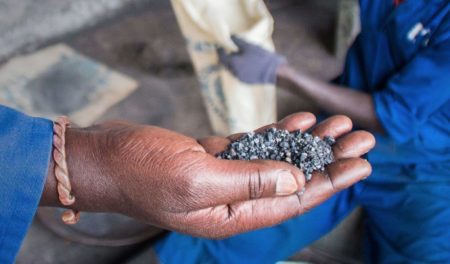 Between signing up for a two-century-long cell contract and buying a smartphone, it seems as though purchasing a mobile device is laden with guilt. Many contain metals from conflict areas and are assembled where working conditions are poor, so looking for a green and socially conscious alternative can seem like an epic quest into researching each step along the supply chain. Now, an international team of developers have created the Fairphone, the world's first open-source, conflict-free smartphone.
The Fairphone runs on the Android Jellybean 4.2 platform and contains dual SIM cards, a Mediatexk 6589 chipset, and possesses 16 GB of internal memory. Dragontrail glass keeps the touch screen free of scratches, and two 8MP cameras are able to take pictures from the front and rear. As an open-source device, the phone can be programmed by those who are familiar with Firefox and Ubuntu code. Even more importantly, Fairphone works with organizations in Rwanda, Indonesia, and Zambia. They have partnered with groups such as Solutions for Hope, the Conflict-Free Tin Initiative, Action Aid, and Friends of the Earth. Each comes with a Bill of Materials that lets the consumer know where each material has come from. The units are assembled in China at a factory where a fund has been created to improve worker wages and comply with environmental regulations.
The company's ultimate goal is to have a phone that is made completely from recycled materials. Until that day, they have committed to reclaiming old, obsolete devices. Each Fairphone can either be donated or sold back, and for every one purchased the company contributes €3 to removing waste from Ghana. The Fairphone costs €325, and although it is currently only available for sale in Europe, its success could set a new standard for tech giants around the globe. Of the 20,000 machines already built, half have already been claimed. In a world where e-waste, social welfare, and environmental health challenge even the most well-intentioned of consumers, it is heartening to see a group of people willing to create a product that cares for both people and the planet.
Someone you know may be a member of a secret society.  Shortly after a rain, clad in heavy slacks, long sleeves and sturdy shoes, they leave the comfort of their living rooms and televisions to hunt for gold in the oak forests of California.  What they seek cannot be melted into a ring or fashioned into a trophy, but certainly can be heated in a skillet and transformed into a miracle of culinary science.
Going alone or with clandestine companions, the locations of their wanderings are kept secret so as not to give away the position of their hauls.  They dodge poison oak, slog through mud, and scramble up steep slopes.  What these adventurers are tromping around the wilderness for is the enchanting, delectable chanterelle mushroom. Underneath the cap, pseudo-gills run all the way down the stipe, or stalk.  The emit a fruity, peppery fragrance that fills the air when cooked.  Extremely high in vitamin C, vitamin D and potassium, these delicacies formerly reserved for the tables of nobility are as healthy as they are flavorful.
Cantharellus cibarius, or the golden chanterelle, is a funnel shaped fungus that appears in veins or clusters across Europe, North America and Mexico.  They have also been found as far afield as Asia and Africa.  Popping up along amidst leaf litter and detritus of the forest floor, chanterelles have been discovered near birches, conifers, beeches, oaks and, occasionally among chaparral.  Here in San Luis Obispo, the positions of large crops of these little beauties are kept under wraps, as they can be sold at market for nearly ten dollars a pound.
However, with a little luck and the knowledge of an experienced mushroom hunter, you can capture some chanterelles of your own.  Take care to only pick mushrooms of which you are certain, and when in doubt, leave them in the ground.  It should be mentioned that there is a species known as the "false chanterelle", and for beginner and amateur mycologists confusion is not worth the risk of slight gastric distress and embarrassment.
For help identifying and cooking the golden chanterelle amongst many other mushies, pick up a copy of All the Rain Promises and More by David Arora.  This guide is filled with excellent descriptions, photos, and stories from fungus fanatics.  Easily stored in a pocket or backpack, the little volume will inspire you to tromp about the backcountry in search of nature's most fascinating organisms.  After sauteing nearly fifteen pounds of a recent haul this season, you will definitely spot this hunter in the hills of San Luis Obispo scanning the logs and dirt for tasty morsels and objects of scientific curiosity.  See you on the trail!