Posts Tagged 'hiv'
Oh, honeybees! Forgive me for a moment while I extoll the virtues of the this humble insect. These hard-working ladies accomplish so much to contribute to human well-being. Aside from pollinating our crops and producing the miracle elixir that is honey, scientists have also found that bee venom can contribute to destroying HIV. Yes, that is correct, nanoparticles found in their naturally occurring compound can help to cure one of mankind's most pressing medical catastrophes. So, in case it wasn't enough to honor these brilliant bugs for their contributions to health, you may be surprised to learn how honeybees are working towards ensuring our collective safety.
Some very out-of-the-box scientists in Croatia are training honeybees to detect landmines. It may sound ridiculous at first, but upon further reflection, a tiny flying creature with a fantastic sense of smell might just be the perfect tool to identify the location of such destructive and sensitive weapons. Researchers from Zagreb University have developed a method of using a sugar solution laced with TNT to condition the bees to recognize the chemical signatures of the landmines. Nikola Kezic, the lead scientist of the project dubbed "Tiramisu" has high hopes for his hives. Weighing less than rats or dogs who have also been taught to search out the underground explosives. the bees have the potential to find the mines without setting them off.
During the Balkan wars, 750 square kilometers were laced with 90,000 ballistics without a set pattern or legend. Since the beginning of the conflicts in 1991, over 2,500 have perished from landmine explosions. For a country that is set to enter the EU this summer and one that hopes to maintain the safety of its population, any tool in its efforts to rid the country of the scourge of its turbulent past can be seen as nothing if not a step in the right direction. Croatia would like to become a tourist destination, and using the bees to make certain an area is safe for recreation could be an added reassurance. Now, if only we can return the favor to our winged warriors by reversing the colony collapse disorder brought about by climate change, pesticides, mites, and a host of other man made actions.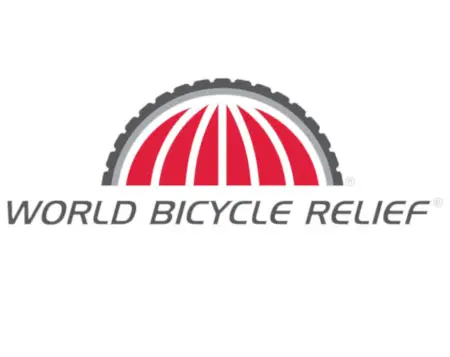 May means flowers, stellar weather, festivals, and bicycles. Every year, bikes take over San Luis Obispo to celebrate National Bicycle Month. All around town, you can witness cyclists of all ages and backgrounds pedaling their way to work, on errands, or simply out to play. There are always a ton of fun events centered around the pedaling population planned by the San Luis Obispo County Bike Coalition, including the popular World Bicycle Relief poker run. Taking place on Saturday, May 11 beginning at 9am, participants will compete for prizes. Starting at the Central Coast Brew Parking lot, players will wheel about downtown, stopping in at local businesses to collect cards and see who earns the best hand. Tickets can be purchased at most SLO bike shops, as well as right here at Bambu Batu!
World Bicycle Relief is a non-profit organization that seeks to provide bicycles to rural developing nations. By designing frames specifically for rugged terrain, assembling them locally, deliver them to those in need and establish a maintenance network, WBR hopes to improve the lives for people who need inexpensive and efficient transportation. Founded in 2005 by F.K. Day and Leah Missbach Day in response to the Indian Ocean Tsunami, WBR collaborated with aid workers to distribute 24,000 bicycles. Soon after their success in Sri Lanka, other aid organizations based in sub-Saharan Africa looked to the group to establish a bicycle culture among the population. At present, WBR has helped to donate 120,000 bicycles and trained over 200 field mechanics.
Not just for recreation, bicycles are essential to the health and economies of many developing communities. Bicycles allow children to attend school (70% of students that receive bikes are girls), make it possible for families to travel for groceries or water, help provide work and create jobs, and care for the environment. Healthcare workers are better able to visit communities affected by HIV/AIDS, and educate patients on how to prevent the disease. WBR partners with a number of other organizations that help to plant trees, conserve wildlife, and contribute to education. All of this made possible by generous, hard-working people and the beautiful and beneficial bicycle!