With 20 years in the industry, it's plain to see that the demand for bamboo has never been greater. And that's good news for those of us who are keen to see non-toxic renewables replacing synthetics and disposables. But at the same time, it's created something of a supply chain bottleneck as companies around the world are trying to source enough bamboo to produce their wares. From where I'm sitting, however, there's more than enough bamboo to go around, so we're eager to hear from the buyers.
Bambu Batu works with bamboo growers and producers all over the world, especially in Latin America and Africa, as well as Southeast Asia. Our international network covers vast acreage of bamboo, including an enormous variety of sizes and species, sufficient to meet the raw material demands of countless enterprises. Best of all, our partners are constantly planting new bamboo, and as it matures, they'll continue harvesting great quantities of this woody grass on a steady, relentless basis.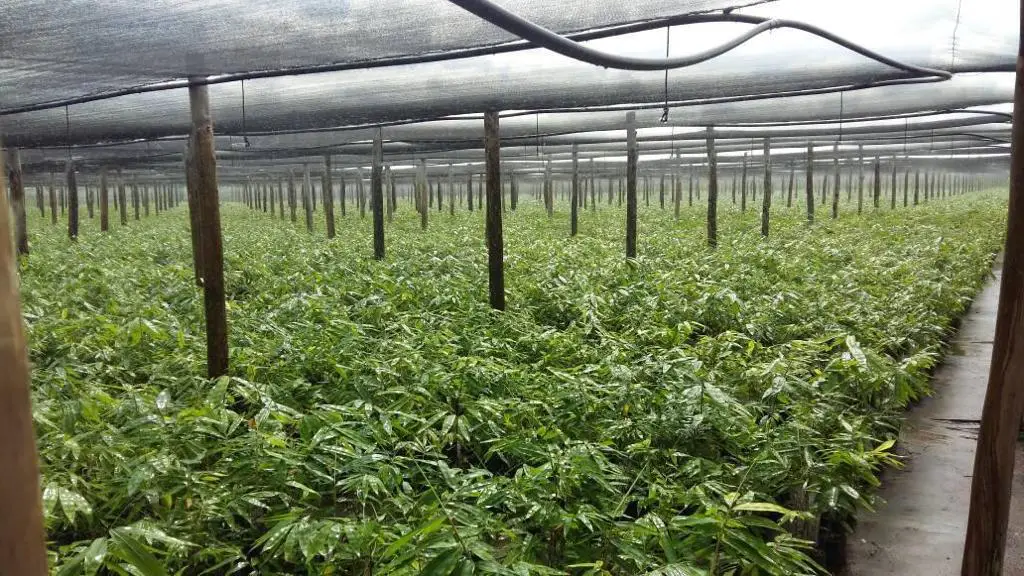 To source the raw material for your current or upcoming bamboo venture, feel free to contact us through the website, and we'll help you find the right quantities and species from the closest possible location.
Bamboo supply chain: Connecting consumers
Outside of China, the bamboo industry remains relatively young and undeveloped. Most companies are still somewhat green, in every sense of the word.
That means supply chains are still unpredictable and somewhat insecure. The marketplace is cluttered with large numbers of small producers and small buyers. This results in inefficiency and unusual fluctuations in pricing and availability. But so many companies remain determined to buy bamboo from a source other than China.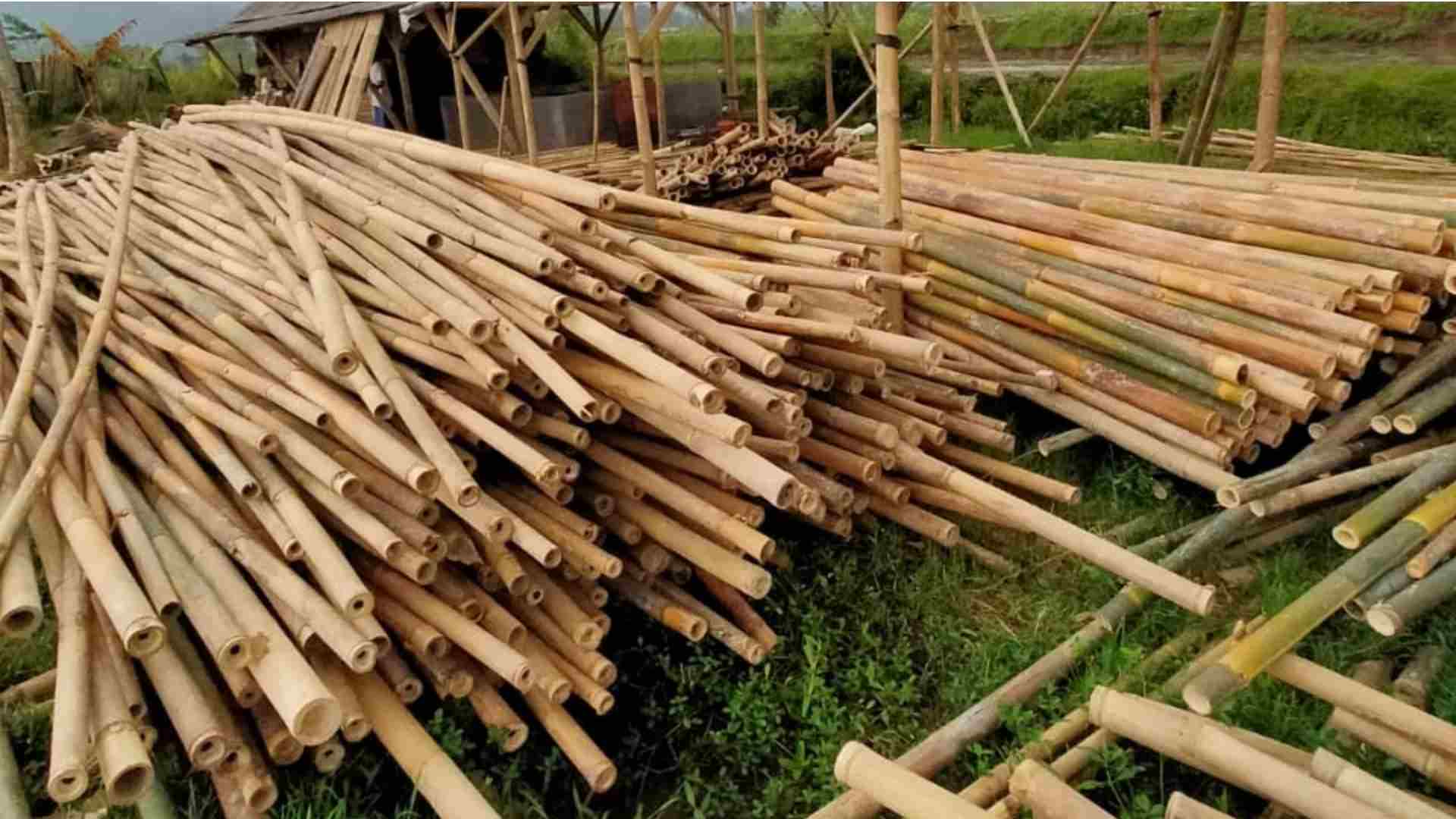 On one side of the globe, primarily in Europe or the US, there are young startups and captains of industry eager to launch their latest bamboo innovation. It could be a new building material, an energy drink, or a skincare product. Meanwhile, in the Global South, along the so-called "Bamboo Belt" that loosely tracks the equator, bamboo farmers are clamoring for customers to buy up their perpetual harvest.
Unfortunately, these rural producers don't have access to the machines and factories to convert their raw materials into the highest value add products. Too often they are weighed down with unprocessed bamboo poles, bulky and difficult to transport.
Navigating the field of bamboo supply chain
Most buyers are relatively naive to the complexity of bamboo, including the many species and the various harvesting strategies.
We can all agree that bamboo is an amazing and remarkable resource, but it's essential to understand that not all bamboo is created equally. If you want to make ski poles, or flooring, or bamboo flour, you need different varieties of bamboo, probably sourced from different locations.
Then that raises the question of how to transport the bamboo and in what form. In many cases, the bamboo growers are not especially well-versed in these matters of logistics. Shipping bamboo poles can be costly and cumbersome, and it's better for buyers and sellers alike if they can avoid it.
Far better if these big, hollow tubes can be processed into something easier to work with. It only takes some very basic equipment to split the bamboo into even slats that can be stacked neatly in a shipping container. Such slats are very useful in the construction industry, and they are very suitable for pressing into laminated boards and beams.
Procuring bamboo raw materials for Europe and the US
The statistics paint a very clear picture, that the great majority of bamboo purchasing and importing is done in Europe and the US. And the preponderance of bamboo raw material is coming from Asia.
But bamboo is quickly catching on in Africa, Mexico, and South America, where the climate is right and the labor costs are low. The expansion of bamboo cultivation in these regions has been exponential in the last 5 or 10 years, and I see that trend increasing in the years to come.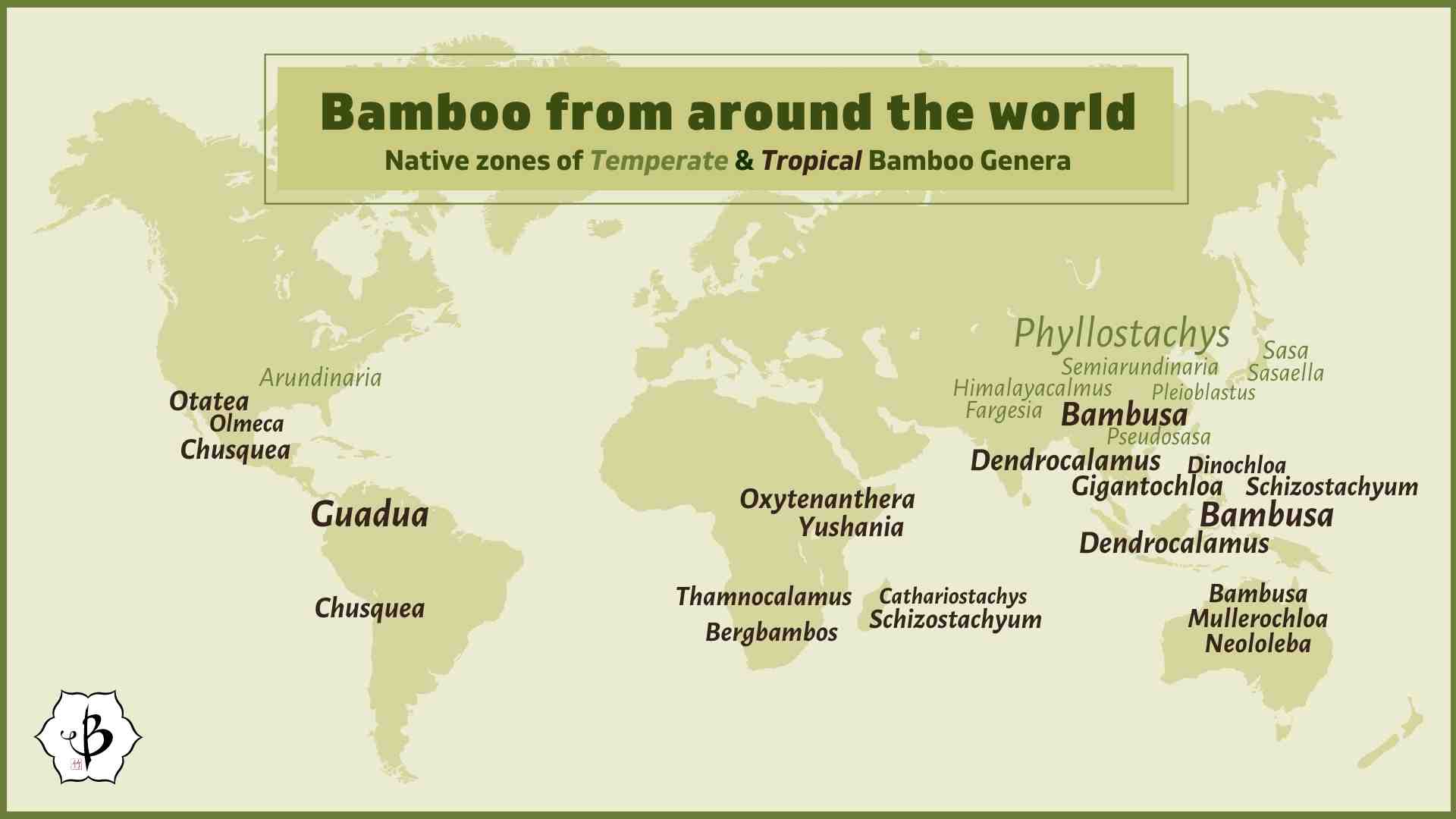 On the one hand, political factors are driving more and more companies away from China. But on the other hand, international treaties and carbon neutrality goals are forcing businesses to be more mindful of their carbon footprint. As a result, the interest in bamboo cultivation outside of the tropics has been skyrocketing.
Even in the US and Europe, where bamboo cultivation has historically been very limited, the idea has begun to gain traction. My work with growers and producers shows that these northern nations will have a hard time competing with the tropical regions where timber bamboo grows best.
I have high hopes for bamboo farming in Georgia and Portugal, but I'm not sure how it will compete with the raw material produced in Mexico or Ghana.
Retrieving resources
If you're in the market for a steady supply or an expedient delivery, please contact us at Bambu Batu. We're always eager to comb through our international database to find the best source of bamboo based on your geographic location and your end use. To learn more, please take a look at some of these articles.