Bamboo is the grass that just keeps on giving. Now, in addition to food, shelter and clothing, this magnificent plant can also provide us with a healthy buzz. If you are searching for something new and exotic to spice up your happy hour, you need look no further than this fabulous grass.
Since the recent legalization of cannabis, access to intoxicating grasses has never been easier. But alcohol made from bamboo is a mood-altering product that most of us overlook. Check out the following libations, and you'll agree that bamboo and alcohol are a combination worth considering.
To learn more about the process of distilling alcohol from bamboo, check out our in-depth article on Ethical Ethanol: Fueling up with bamboo alcohol. Ethyl alcohol, aka ethanol, not only delivers a powerful buzz, it also holds great promise as a renewable fuel source.
Traditionally Tipsy
"Zhuyeqing jiu", produced in China, is a sweet liquor made from bamboo leaves, which gives the liquid a yellowish-green color.  It is brewed for a number of herbal medicines and ranges from 38-46% in alcohol content. "Jugyeopcheongju" is a traditional Korean liquor also made with the leaves of bamboo. Throughout Asia, wine is made from fermented bamboo and other sugary carbohydrates and housed in the nodes of the plant. Some varieties of rice wine are infused with the juice of the grass and once sealed inside the stalk, they absorb more of the bamboo's liquid.
Bamboo Cerveza
A list of effervescent bamboo beverages would be incomplete without raising a glass of sustainable suds.
Mauricio Mora Tello always had a fondness for great-tasting beer. But after attending the World Bamboo Congress in 2008, he also discovered a love for bamboo. Inspired by the countless virtues of this remarkably renewable grass, Tello launched Cerveza Bambusa, in San Pedro Cholula, in Central Mexico, in 2012.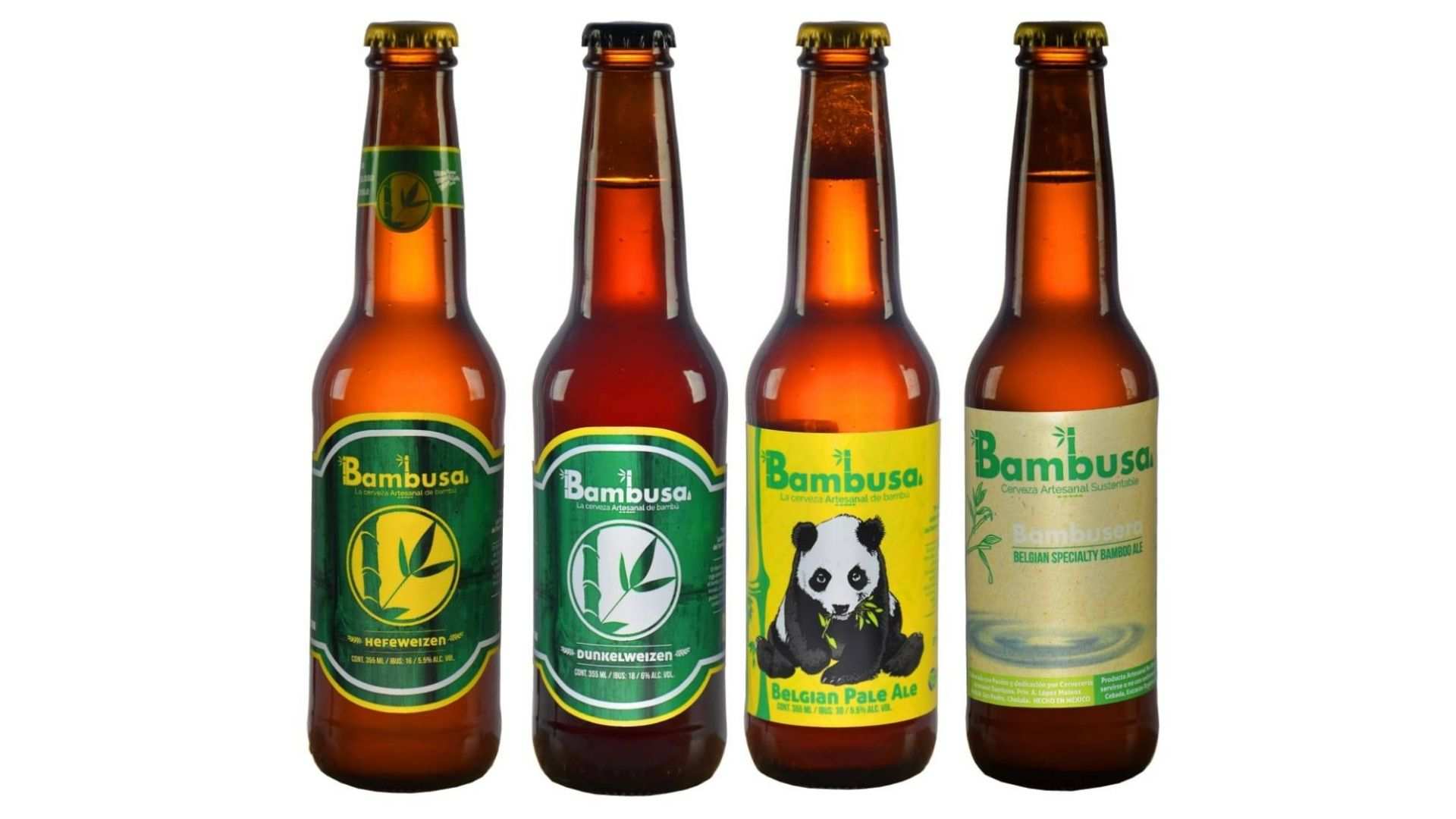 Combining a longtime love of quality beer with a newfound passion for bamboo, Cerveza Bambusa adds bamboo leaves during the fermentation process to create a uniquely sustainable and delicious craft beer like no other. They offer a variety of flavors based on traditional, Old World recipes.
Take a look at this article on Cerveza Bambusa: Bamboo beer from Central Mexico for the complete story.
Bamboo Wine: On Safari with Ulanzi
While it's not technically a wine, this intoxicating beverage, known as Ulanzi, is wildly popular in Tanzania. African Lowland Bamboo, Oxytenanthera abyssinica, has solid culms with a soft pulpy core. In the rainy season, from December to April, the sap or juice is collected from the stems of this native and prolific bamboo species.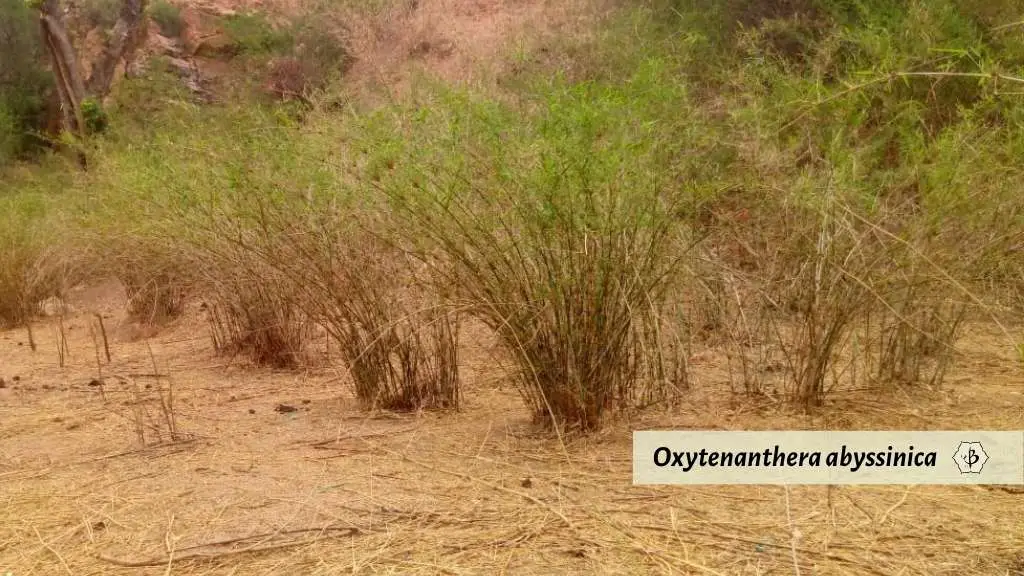 A short fermentation period of just 4 or 5 days can bring the bamboo juice to a moderate alcohol level comparable to beer. Typically, the drink has a sweet flavor and is carbonated naturally through the fermentation process. It makes a refreshing aperitif or after-dinner drink.
The Bamboo Cocktail
A variation of the martini, the Bamboo Cocktail was created during the latter half of the nineteenth century at the Grand Hotel in Yokohama, Japan. The drink combines vermouth, sherry, orange bitters, Angostura aromatic bitters, a twist of lemon, and an olive for decoration. Extra points for serving the cocktail in a bamboo drinking vessel.
Bamboo for teetotalers
We advocate for the transition from lumber, concrete and plastic to fast-growing bamboo because we care about creating a healthier planet. We also understand that abstaining from alcohol might contribute to a healthier physiology. So to support that lifestyle choice, and to prove that we're not just complete lushes, we'd like to remind you about bamboo leaf tea.
Bamboo leaves are unusually high in silica, which is an important trace mineral for the body. It's especially valuable for the production of collagen, which strengthens joints and connective tissue and keeps the skin shiny and supple. Soak fresh bamboo leaves in hot or cold water for a refreshing and restorative drink. Add lemon or honey for an extra flavor boost. Unlike bamboo shoots, the leaves contain no toxins and do not need any special preparation. But they are very fibrous, so eating them is not recommended.
Helping Hands
Even when it's not the main player, bamboo is an important supporting actor in the production and presentation of alcohol. To produce Indian Jack-fruit wine, the pulp of the fruit is soaked, the seeds removed, and ground in bamboo baskets to extract the juice. The juice is later transferred to earthen jars and fermented. Bamboo wine bottle racks and holders are currently en vogue. Whether woven, compressed, or fashioned from the entire stalk of the grass, the material makes for a stylish way to cradle your distilled delights.
Tiki Time
What would a backyard Polynesian retreat be without the bamboo tiki bar?  Bambu Batu is home to several styles of bars and patio sets that are certain to make you feel as though you are on your own private tropical island. Add a fashionable surf cutting board for garnishes, bamboo tongs to handle the ice cubes, and bamboo kitchen towels for cleanup, and you are set to entertain like a pro. Whether fermented or furniture, bamboo is the life of the party!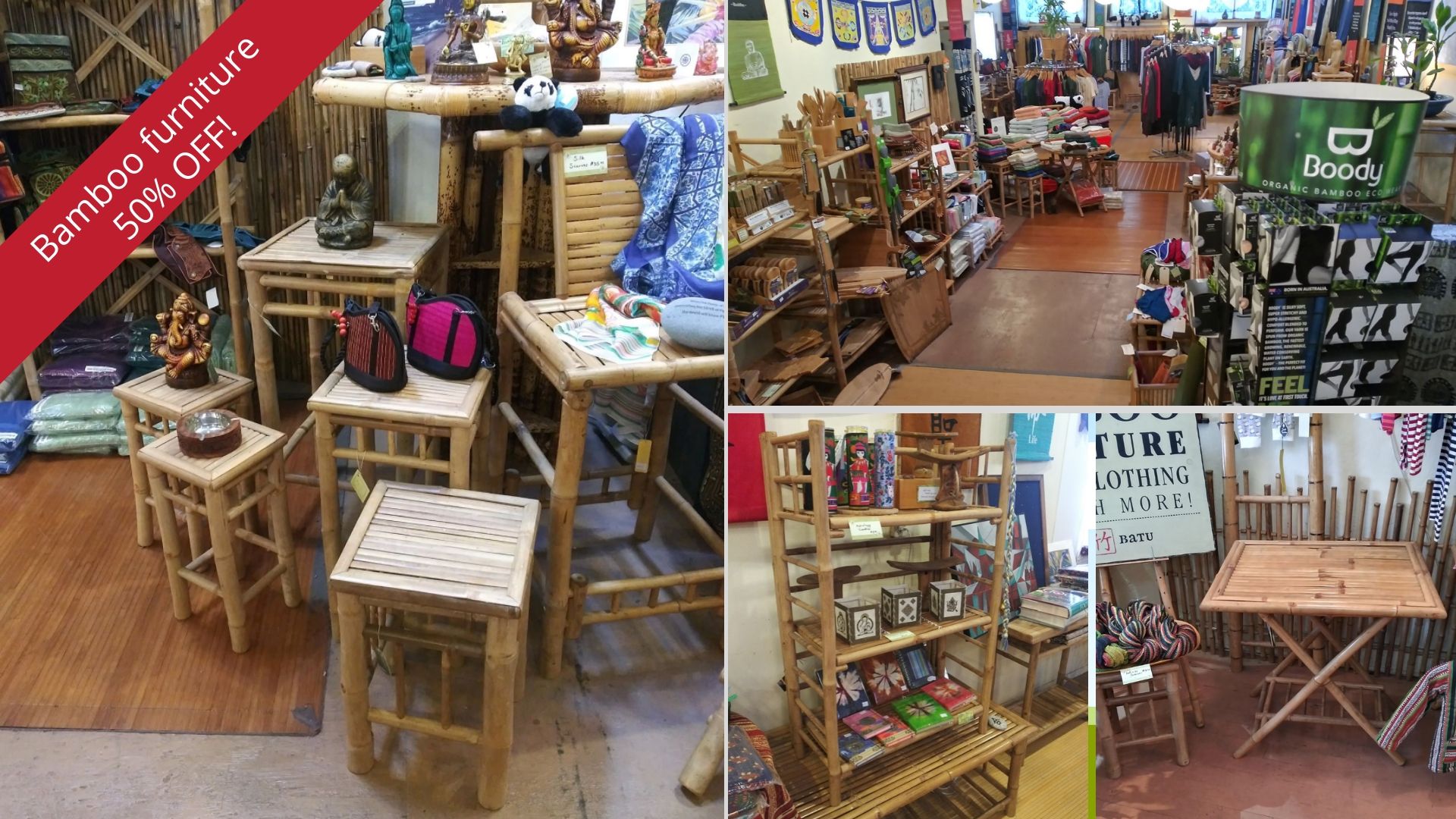 2020 UPDATE: The Bambu Batu retail store, shown in the photo above, closed at the onset of the Pandemic. We no longer sell bamboo furniture and textiles, but we remain fervent supporters of all things bamboo.
Further reading
NOTE: This post first appeared in December 2011, thanks to Morgana Matus. Fred updated the article most recently in June 2022.