Here at Bambu Batu, the House of Bamboo, we are determined to build a better, more sustainable world from the bottom up. Of course, we also enjoy our fair share of wise cracks! But our Panda Poo Paper products are no joke. We looked high and low, extending our search to the ends of the earth, to source this incredible tree-free alternative to your ordinary, timber-based stationery.
Straight from the belly of the beast, these unique journals and note pads are truly fashioned from 100% Panda Bear excrement. Naturally, your gut reaction may be one of distaste. But before you turn up your nose in high-and-mighty disapprobation, let us consider the diet of the venerable Chinese mascot.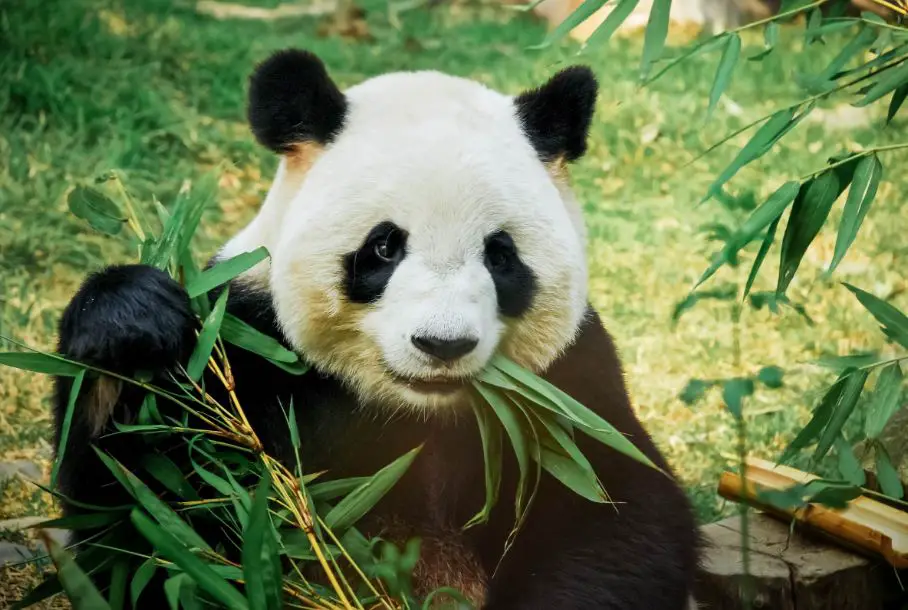 Like us, the Pandas have a great fondness for bamboo. You might even call it an obsession, for in fact, these exquisite creatures sustain themselves entirely on this hardy grass. Only extremely rarely do they consume anything else.* And what goes in, must come out, so what we're really talking about is simply bamboo paper, processed nature's way, by the highly specialized enzymes found only in the digestive tract of the Panda. Alimentary, my dear Watson!
That's right, it's more than just a political statement, it's an environmental movement. So hurry down to Bambu Batu and get yourself a piece of the action, because it's hardly any exaggeration to say that this shit is flying out of here!
*NOTE: the variety of bamboo preferred by the bears is not the same variety as that used in making bamboo products like flooring, clothing, cutting boards etc., so these products pose no threat to the endangered panda's livelihood.
Further reading
To learn more about the great panda bear and the amazing uses of bamboo, before or after it's been digested by panda, check out some of these other engaging articles.