If you'd told me 14 years ago, when Bambu Batu first opened, that I'd end up here — in the midst of a global pandemic, frantically trying to liquidate my inventory in order to close the shop and get back to my wife and kids, who were living overseas in the Pyrenees — I would have surely said something unsuitable for publication. And yet, here I sit, in the House of Bamboo, listening to the pitter patter of raindrops on the tin roof, gazing out the windows to witness a dystopian ghost town, where the heart of jolly San Luis Obispo once pounded with vitality.
Backstory of Bambu Batu in San Luis Obispo
So how did I get here? Let's start from the beginning. The year was 2006. I had sold my little hemp store a few years earlier and was covering arts, culture and politics for a local newspaper. But I had a hankering to launch a new business venture.
My experience was in eco retail. I had started the HempShak in 1996, fresh out of college, and felt pretty satisfied about turning the town of San Luis Obispo on to the wonders and uses of industrial hemp for oil, paper and textiles.
It seemed only logical then to start my next chapter with bamboo, another impressive plant will incredible properties of renewability and sustainability. But while industrial hemp is indelibly associated with recreational marijuana, bamboo has an ancient connection with Asian culture and Eastern mysticism. So the idea of creating a bamboo store that also resembled a Buddhist temple struck me as very appealing.
It was never about building a business empire. All I ever wanted to do was share my love for bamboo, Mother Earth and mindful community.
Passing the bamboo torch and moving on
After ten years in the bamboo trade, I'd built a decent little business, with a formidable selection of bamboo and spiritual products, and a very loyal following of thoughtful bamboo enthusiasts. But the time had come to move on. So I found a young couple who expressed a great interest in taking over the business and running with it.
A good friend and his wife, who was also a former employee of mine, made a small down payment and took over the business in 2016. This allowed my wife and me to take our young children, 3 and 6 at the time, and repatriate to Europe. For 12 months we travelled around the continent doing work exchange gigs in Germany, Austria, France and Spain. And ultimately, we ended up settling down in the Spanish Pyrenees. (Check out those two links to learn more about this epic adventure of ours.)
Two steps forward and one trip back to San Luis Obispo
After a few years, it became obvious that the new management at Bambu Batu did not have what it took to maintain the same level of quality and service that I had established over the previous decade. It was necessary therefore, for me to fly back to San Luis Obispo and repossess the House of Bamboo.
My grand plan to was to basically put Humpty Dumpty back together again. But upon my return I could see that the devastation to my business had been even more catastrophic than I had imagined. So I got straight to work, scrubbing the floors, re-painting the trim, restocking the inventory and restoring the positive energy that had always made Bambu Batu a unique shopping experience. The process was laborious, but the transformation was nothing short of spectacular.
Old customers were effusively grateful and delighted to see me back behind the bamboo counter. And hugs were exchanged by the multitudes. Yes, those were the good old days, when you could still hug an old friend on the street.
The future of Bambu Batu
All this time, my wife and children were still back in Spain, waiting for daddy to complete his special international mission and come back home. I'd been trying to find a new candidate to take over the business. Only this time I was determined to be more discerning, and find someone a bit more qualified, capable and experienced.
But despite being a solid business — with 14 years of history, an amazing clientele, and an ideal downtown location with exceptionally reasonable rent and an enormous basement — no one ever came around to express any interest. No matter how much I advertised or how low I adjusted the price, I could find no takers. And eventually, the need to return to my family forced me to do the unthinkable, to permanently close down the House of Bamboo.
Bye Bye, Bambu Batu
Thankfully, my wife and kids were able to fly out to California in February and stay for about a month. Interestingly, part of the impetus for this was the fact that our home in the Spanish Pyrenees had been dangerously close to a landslide, which forced them to evacuate the house for a matter of months. And of course, there would be more natural disasters to follow.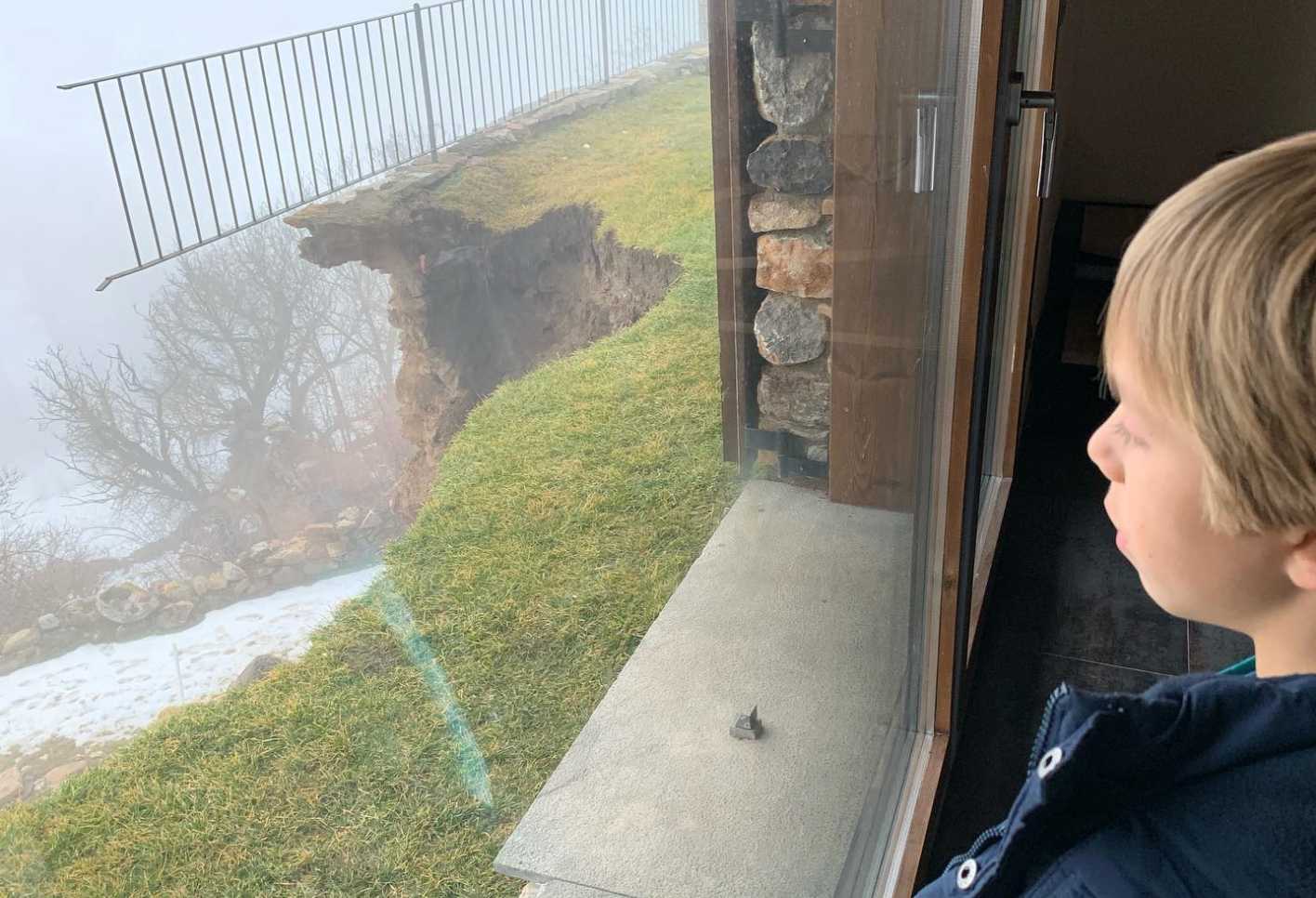 As the work required to clean up the landslide dragged out, we decided to extend their three-week trip into a five-week trip. But all good things must come to an end, and on March 10th they flew back to Barcelona.
After dropping them at the airport, I made the drive back from SFO to San Luis Obispo. Over the course of the rainy four-hour drive, I realized with absolute certainty that this was no way to live. As precious as my store may be, to myself and to the community, its importance paled in comparison to that of my family.
I decided then and there to let the for sale ads to run for just another few days, and over the weekend. And then, on Monday, March 16, or perhaps on St. Patrick's Day — barring any sudden interest — I would launch the Everything-Must-Go liquidation sale. For months I'd been promising my customers that this would not happen. But finally, I could see no alternative.
Hello, Coronavirus
Sometime between dropping my family at San Francisco International Airport and kicking off the St. Patty's liquidation sale, we had a Friday the 13th. The world as we've known it was destined to change forever.
The novel Coronavirus was spreading quickly, and governments around the globe were issuing the shelter-in-place orders to try and flatten the curve. Of course, I don't need to explain what every man, woman and child on this planet already knows about this.
From day to day, the story developed at an alarming pace. From washing hands, to maintaining social distance, to all-out quarantine. Even here in San Luis Obispo, the happiest city in America, the carefree bubble of upper-middle class white people, the panic was palpable.
And here I was, just trying to get reunited with my family, ordered to shut down my store indefinitely. So now, like a lot of people, I sit in limbo, hoping, waiting, wondering when I'll be able to get on with my life. But at least I'm finally able to emerge from the fetal position to write a few explanatory paragraphs, as I try to make sense of it all.
To be continued