NOTE: This article originally appeared in Jan. 2016. The retail store closed in 2020, so these shirts are no longer available.
Over the years, Bambu Batu earned a pretty solid reputation for creating some of the best bamboo t-shirt designs available anywhere. So, in 2015, we were very proud to introduce the latest jewel in our eco-conscious crown: Life in the SLO Lane.
Printed on 70% bamboo viscose and 30% organic cotton, the "Life in the SLO Lane" t-shirt celebrates the easy-going lifestyle of California's Central Coast. The iconic shirt, available in men's and women's sizes, was about the tenth original design in Bambu Batu collection. Like all our bamboo shirts, it was incredibly soft and comfortable and printed locally in SLO County.
Bamboo t-shirts for superior comfort
Anyone who's ever worn a bamboo t-shirt can assure you that it's about the softest, most comfortable material on earth. Not only that, but its fast-growing and resilient growth habit makes bamboo one of the most sustainable resources as well. Unlike cotton, bamboo requires little or no pesticides and herbicides to cultivate. As a grass, bamboo produces new shoots every year, and they reach their full size in a single growing season.
The vast majority of bamboo fabric comes from Chinese Moso (Phyllostachys edulis), an especially large and fast-growing species covering millions of hectares in China. The same variety of bamboo also provides the raw material for the preponderance of bamboo flooring and engineered building materials. Remarkably versatile, it also has edible shoots, quite popular in many Asian dishes.
Bamboo for food and construction is nothing new, but the sumptuously soft clothing didn't become available until around 2001. And it still takes people by surprise. Smooth, soft and silky, at the same time breathable and durable, bamboo has many wonderful characteristics as a textile.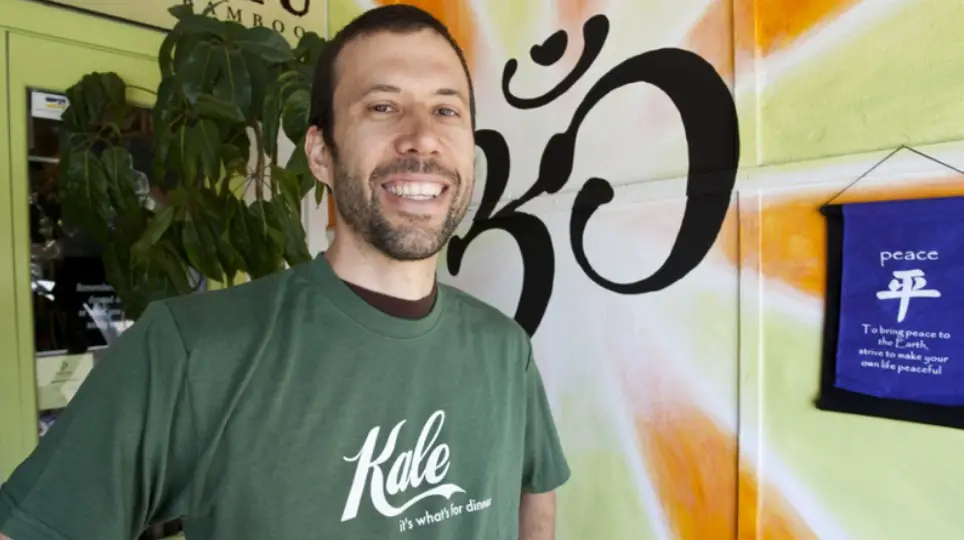 The fabric's breathability adds to the comfort and makes the material very temperature-regulating. This is especially noticeable with the bamboo bedding, one of the most luxurious products to come from this woody grass. Once you've slept on bamboo, it's pretty hard to go back.
Bamboo towels are another fabulous product, possibly my favorite. Blended with Turkish cotton, the Daisy House bamboo towels are as soft and fluffy as anything you can imagine. But it's the absorbency of bamboo towels that really makes them great. And to make it even more fun, they come in about 30 different colors, including earth tones, pastels, neutrals as well as the bold and the bright.
Bamboo also has natural anti-microbial properties, which make it the perfect material for socks and underthings. For more than a decade we sold men's and women's undergarments from Boody Eco Wear. Now that our shop is closed, you can still order Boody bamboo apparel from anywhere in the world.
San Luis Obispo, like no place else
And anyone who's ever spent any time on California's gorgeous Central Coast can tell you that there's no place on earth like San Luis Obispo. Long known as the happiest city in America, SLO has a charm and a lifestyle all its own. Situated almost exactly halfway between the sprawling metropolitan areas of LA and the San Francisco Bay, and about 10 minutes from the pristine coast, the little town of 44,000 features many of the cultural opportunities and amenities of the city, without all the hassles of traffic, smog, crime and congestion. Spend a couple days here, and you'll soon realize just what we mean by the "SLO Life".
As for eco-boutiques, there is something else rather special about San Luis Obispo. SLO was home to one of California's first all-hemp stores, the HempShak, which opened back in 1996. It remains open today, but with far fewer actual hemp products. And of course, Bambu Batu was the first all-bamboo boutique in the state, if not the country. It operated with great fanfare for 15 years, finally closing when the Covid lockdowns brought massive disruption to the retail environment.
San Luis Obispo's charming downtown area and its relatively young and progressive demographic make it a favorable location for conscious commerce. There's also a large population of students, as well as affluent retirees, many of whom settle on the Central Coast because they appreciate the region's natural beauty. And they tend to be more concerned about the environment than the populations of other rural areas.
Bambu Batu held a special place in the community for many years, cherished by locals, and becoming a destination for many out-of-towners who knew they couldn't find a selection of bamboo and natural fiber products like this anywhere else.
Related threads
If you enjoy the softness and sustainability of bamboo clothing like we do, check out some of these other articles and other bamboo t-shirt designs.