Bamboo Tourism
So you're in love with bamboo, and you just can't get enough of it? Welcome to the club.
My name is Fred and I'm a bambooholic. That's right. Without my regular fix of noble bamboo grasses, I get terribly wound up. When the monotony of ordinary life brings me down, or a particularly grueling day at the office leaves me on edge, there's only one thing to bring me back to center.
That's right, there's nothing so calm and balancing as a quiet stroll through a majestic grove of bamboo. And when that's not available, an inconspicuous seat among a few clusters of potted bamboo will do just fine.
If I could, I'd travel the world to visit all the greatest bamboo forests in the world. And I'd pay a visit to every arboretum and botanical garden with a bamboo collection worth mentioning. Well, unfortunately, that hasn't been possible yet. But in the meantime, I'm keeping a list of the world's best bamboo gardens, just in case the opportunity arises.
DISCLOSURE: Some of the links in this article are affiliate links. This means that, at no additional cost to you, we will earn a small commission if you click through those links and make a purchase. This helps us meet the cost of maintaining our website and producing great articles.

The Bucket List of Best Bamboo Gardens
Now if you Google "best bamboo garden" — and maybe you already have — you'll probably get pages and pages of results for Chinese restaurants, all cleverly (if not originally) named Bamboo Garden. Maybe someday we'll get around to writing reviews for bamboo-themed restaurants. But don't hold your breath. Instead, grab your notepad and your world atlas, because we're heading on a tour of the world's greatest bamboo gardens.
ASIAN BAMBOO GARDENS:
In a city teeming with monuments of historic and cultural significance, the Arashiyama Bamboo Grove of Kyoto — also called the Sagano Bamboo Forest — adds yet another rich layer of texture to this glorious metropolis. A natural forest of sprawling, towering bamboo, the Japanese Ministry of Environment manages the grove as a tourist attraction and natural reserve. There are several trails leading through the park, where visitors can feel themselves being swallowed up by the massive grasses. Once upon you could come here and meditate to the sound of rustling leaves and clonking bamboo poles, but today the forest has risen to the status of world-class, must-see destinations, so don't expect to have the place all to yourself.
A peaceful botanical garden with a naturally flowing spring and some 2000 thriving shoots of bamboo, Chikurin Park is located close to the train station and charges no entrance fee. If you're looking for an oasis of bamboo in a quiet suburb of Tokyo, this densely wooded grove is well worth a visit.
A Zen Buddhist temple dating back to the 14th century, Hokoku-ji is often referred to as the Bamboo Temple. Amidst the various structures, all beautiful specimens of Japanese architecture, you'll find of a grove of about 2000 Moso bamboo poles. If you want to take in a genuine Zen experience with your bamboo, this is the destination.
Though not one of Japan's larger bamboo collections, this grove has been established for more than 200 years. The metropolitan park is named after the large species of sparrow (suzume in Japanese) that once overwhelmed the area. Today you'll still find many of these and other birds among the bamboo, but not in the great quantities of centuries past. You can also visit a traditional and fully restored Japanese house here.
Deep in the heart of this central Chinese super-metropolis (population approx. 14 million), Chengdu's Wangjianglou Park is the ultimate urban hideaway. With charming teahouses and meticulous landscaping that sprawls out for acres and acres, the highlight of this stunning park is arguably its historic and extensive collection of bamboo. Numerous monuments here are dedicated to Xue Tao, a famous Tang dynasty poetess, whose passion for bamboo has been well documented. In her memory, the landscape architects also planted more than 200 species of bamboo, and today they have grown to magnificent size and splendor.
One of Beijing's seven largest parks, with a history tracing back to the 12th century, the Purple Bamboo Garden consists of three lakes and a series of canals and bridges occupying more than 100 acres. The bamboo planting began in the 1500s, during the Ming Dynasty, and today you can find more than 50 species growing on the premises, as well as an assortment of bamboo structures. The park earned its name from the abundance of purple bamboo, but the quantity and diversity of bamboo growing in the park is truly astonishing.
The South Korean county of Damyang is well-known for its thriving bamboo forests, and the residents have gone so far as to make a tourist attraction out of their prolific bamboo. In addition to the verdant arboretum, the region is also home to a bamboo theme park, a bamboo museum, and a bamboo festival. The arboretum, "Juknokwon", features some very scenic and well-maintained walking paths and an artificial waterfall.
Vietnam's largest bamboo museum is essentially the work of a single monk named Thich The Tuong. He started collecting and planting bamboo in this idyllic corner of the country about 10 years ago as a way to preserve and share this vital symbol of Vietnamese heritage. He claims now to have more than 100 species of bamboo on his property. You can discover an amazing array of treasures — both natural and manmade — throughout the surrounding forests of the Son Tra peninsula.
Carolina Gozon Jimenez began this garden in the year 2000 on a 5 hectare (12 acre) plot of land just outside the crowded capital city of Manila. Today the beautifully landscaped acreage features about 45 species of bamboo, both indigenous and exotic. Some very striking bamboo structures also showcase the plant's impressive potential as a construction material. Most interesting of all may be the Bambusetum, Carolina's bamboo gene bank, preserving a diversity of bamboo genetics for generations to come. The facility also hosts seminars and events to promote bamboo and environmental stewardship.
SOUTH AMERICAN BAMBOO GARDENS:
In any other setting, this bamboo garden would be a highlight in itself, but here in the 40-square-mile national park, the bamboo almost gets lost in the landscape of dramatic rock formations and lush vegetation. A peaceful trail leads through the grove into a place of zen known only to real bamboo aficionados, but that's only one small facet of this stunning landmark. Come for the bamboo, stay for the spectacular topography!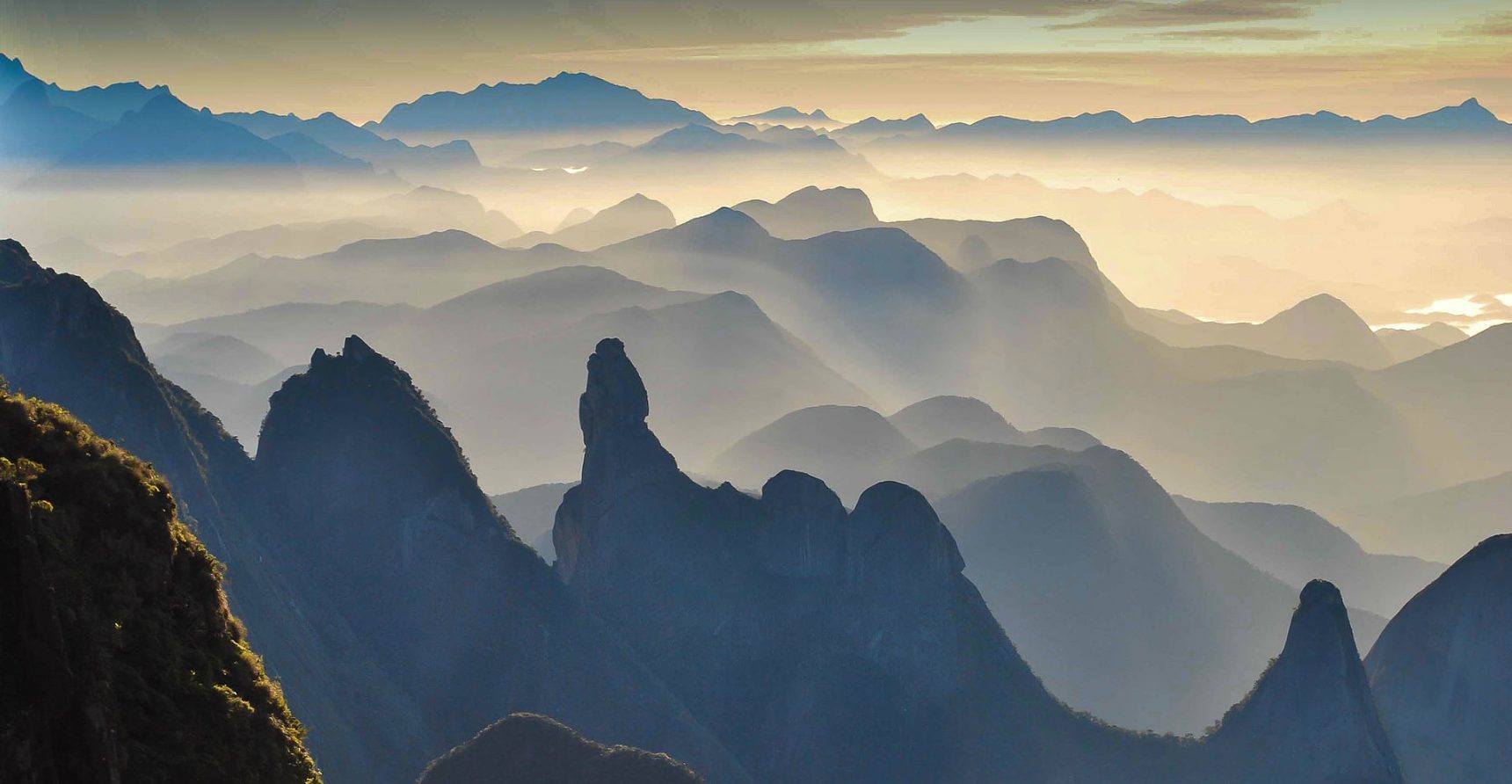 A real Mecca for the most serious bamboo enthusiasts, Colombia's "Bamboo Paradise" is like a living monument to this astonishing plant. Outside of Asia, Colombians probably make better use of bamboo than any other nationality on earth. An educational facility and agro-tourism destination, the Paradise hosts tours and workshops, and grows some of the most impressive bamboo specimens in the world. Demonstrations provide participants with hands-on experience in planting bamboo and using it for a vast range of purposes, from ecological conservation to construction. Of course, all the buildings on the premises are fashioned from giant timber bamboo.
NORTH AMERICAN BAMBOO GARDENS:
A very popular hike on the island of Oahu — where it's pretty difficult to walk into the woods and find anything less than sensational — this trail will lead you up the mountain through a lush jungle and a gorgeous bamboo forest before reaching the namesake waterfall. At the bottom of the hill, Lyon Arboretum (formerly Manoa Arboretum) offers plant lovers a spectacle of tropical diversity,  brimming with palms, gingers, heliconias, bromeliads, and aroids.
Located within the Haleakalā National Park (famous for its 7-mile wide volcanic crater), this 6-mile trail will take you through a massive, wild forest of bamboo that stretches out as far as the eye can see. For such a majestic and expansive forest of bamboo, it's one of the easiest in the world to reach. Prepare to be mesmerized by the sound of leaves rustling and bamboo canes knocking together. Keep going and you'll reach a couple of incredible waterfalls, one of them (Makahiku Falls) over 200 feet tall. Technically, bamboo is not native to Hawaii, but then nothing really is, because the terrain was created by volcanic eruptions. Everything living on the islands today arrived from elsewhere, by wind, by sea or by bird.
Unlike many other bamboo gardens on this list, this one is no walk in the park. I mean that quite literally. To reach this wild bamboo forest, you may have to explore deep into the outback. Although the trail is officially less than three miles, it is recommended only for expert hikers. Bring rugged hiking shoes, and a first aid kit, just in case. Along the way, you can expect to see 5 or 6 waterfalls and a plethora of biodiversity. And beware: if you wander too far from the river, you might also expect to get lost in the dense forest of bamboo and jungle!
Covering 80 acres on the south shore of Kaua'i, this botanical garden offers one of the most picturesque settings on an exceptionally picturesque island. Among its rich array of tropical wonders, the garden has a glorious grove of golden bamboo. Besides the stunning diversity, this garden emphasizes landscape design, so you don't have to be a trained botanist to appreciate the meticulous planning and outdoor aesthetics.
As we're based in San Luis Obispo, on California's Central Coast, I just had to include this "local" favorite, a phenomenal nursery nestled in the coastal hills just south of Santa Cruz. But if you think this is merely a case of provincial favoritism, think again. Bamboo Giant encompasses 38 acres of sprawling runners and clumpers and koi ponds and bamboo pagodas — just big enough to feel lost, without actually getting lost.
I'm guessing there are well over a hundred varieties of bamboo on the property, but it's hard to say. For the most part, the various groves are very well labeled with little markers, which can be very rewarding for more horticulturally curious bamboo lover like myself. But eventually, even I reach the saturation point and lose count. Anyway, if you happen to fall in love with a certain strain of bamboo, you can take some home in a pot, because it's all for sale.

Boasting the largest collection of temperate bamboos in the United States, the Bamboo Garden Nursery occupies more than 20 acres in a beautiful woodland setting, just outside of Portland, Oregon. The garden operates as a nursery, with hundreds of varieties of bamboo for sale, but it's also open to the public. In addition to the outdoor groves, there are numerous greenhouses on the premises. Spend a couple of hours and you can expect to see some interesting wildlife among the bamboo as well.
EUROPEAN BAMBOO GARDENS:
Looking for another excuse to visit the south of France? Here it is. (You're welcome.) About 30 miles northwest of Nimes, the Bambouseraie has been propagating flora and welcoming visitors since 1856. Among this prepossessing collection of oak, ginkgo, magnolia and more, you'll soon find that this privately run botanical garden specializes in our favorite grass: bamboo.
Today the leafy menagerie includes about 300 varieties, making it one of the most diversified bamboo collections on earth. (Experts put the total number of bamboo species somewhere between 1,200 and 2,000.) Wander about the 80+ acres of bamboo groves and soak up the serenity as you bathe in the glory of this amazing plant. They even have a bamboo hedge labyrinth, so you can truly get lost. (The labyrinth kept my 6-year-old busy for a solid hour.)
While you're in the neighborhood, consider studying these photo essays on Where to find bamboo in Germany and Seeking bamboo in Spain.
Not necessarily one of the most impressive groves of bamboo, no must-see list of botanical gardens would be complete without mentioning the Royal Botanic Garden of Kew, which covers a tremendous 326 acres and calls itself the home of a mind-boggling 8.3 million plant and fungal herbarium specimens. For an enhanced sense of tranquility, the bamboo garden lies hidden in a quiet corner between the lake and the Rhododendron Dell. In addition to the several resplendent stands of bamboo, you'll also find some prehistoric ginkgo trees and a traditional Japanese farmhouse. Keep an eye out for the local dragonfly population as well.
And last but not least!
Who would have thought that a worldwide tour of bamboo gardens would bring us to the former Soviet state of Georgia? Me neither. It's probably pretty off-the-beaten-track for most of us, but the Batumi Botanical Garden definitely deserves a spot on the bucket list. I thought I'd been to every great Botanical Garden in Europe, from Lisbon to Bucharest, but here's a new one.
Now if you're like me, you might think a former Soviet territory would be the last place on earth to find a tropical wonderland. And so, where is Georgia anyway? You may want to consult an atlas, but Georgia is located on the eastern shore of the Black Sea, between Russian and Armenia; it also borders Turkey and Azerbaijan. So is that in Europe or Asia? God only knows.
This immense garden covers more than 250 acres of rugged terrain on this remote stretch of subtropical coastline known as the Green Cape of the Black Sea. Open to the public since 1912, a few of the gardens' highlights are its majestic, 125-year-old magnolia trees and giant sequoias. Batumi also boasts an incredible diversity of succulents, palms, roses, camellias, citrus, evergreens, and yes, bamboo. An astonishing collection of East Asian plant life comprises about 40 percent of the garden, including some exquisite Japanese gardens and a profusion of bamboo forests. If you're looking for a far-flung botanical adventure, this one's for you!
The world's a big place, and bamboo is notoriously prolific, so I'm sure we've missed some significant examples here. A certain corner of Central America? The entire island of Bali perhaps? I just recently came across an amazing botanical garden in Thailand. If you have a favorite bamboo forest or garden that we overlooked, please let us know in the comments section below.
Further reading
If you'd like to learn more about bamboo in all times and places, take a look at some of our most popular articles.
FEATURED IMAGE: The Bambouseraie in southern France (Pacha Hornaday)