You may have heard that bamboo grows like a weed. Yes, it can be profoundly prolific. But when it comes to sourcing the best bamboo for your garden, you don't want to surround yourself with weeds. Finding a knowledgeable and reliable bamboo nursery can make all the difference.
With nearly 2,000 species and subspecies of bamboo to choose from, picking out the right one can be tricky. Bamboo is easy enough to recognize, but identifying different cultivars can be quite challenging. And oftentimes, the staff at a general nursery won't be able to tell the difference between an Oldhamii and a Semiarundinaraia.
If you want the best bamboo for your garden, you'll want to find a great bamboo nursery. Below are some of the best bamboo nurseries in the country, listed by region. And if you know about one that we have overlooked, please let us know in the comments.
Bamboo specialists
When you find a nursery that specializes in bamboo, the process of shopping for specimens can be great fun and immensely satisfying. After all, there are so many different bamboos for so many different settings, you'll find that the possibilities for your garden are virtually unlimited.
Or, if you already have a few specific varieties in mind, you might be disappointed to learn that they're not available at your local nursery. That includes many of the bamboo varieties that we've talked about in these popular articles.
Keep it local
You can sometimes find bamboo nurseries online, but shipping live plants can be expensive and risky. Grasses are not meant to live in a box for two or three days at a time. And who knows how the packages will be handled?
More importantly, a local bamboo nursery will be far more familiar with your growing conditions, including climate and soil types. And of course, it's a lot more fun to shop for plants when you can see them and touch them. Buying bamboo based on a photo or two on the internet just isn't the same.
So with all these benefits in mind, we've put together this directory of bamboo nurseries that specialize. Organized by region, you'll see that there are bamboo nurseries all over the country. And if you live in a remote area without a bamboo specialist close by, you can always go for a drive. Most of these nurseries are pretty impressive destinations in themselves.
To become even more of a bamboo insider, you might want to join the American Bamboo Society. They primarily promote the cultivation of bamboo, while also educating the public about the plant's great potential.
And if you're really into exploring bamboo groves, be sure to check out our list of the World's 20 Best Bamboo Gardens.
Directory of bamboo nurseries
Bamboo nurseries in the Pacific Northwest
Moderate temperatures and ample rain make the Pacific Northwest one of the most ideal regions for bamboo cultivation. And because it rarely if ever freezes in these coastal areas, you will find that subtropical as well as temperate bamboo can really thrive here. Not surprising then to find so many bamboo nurseries in Washington and Oregon.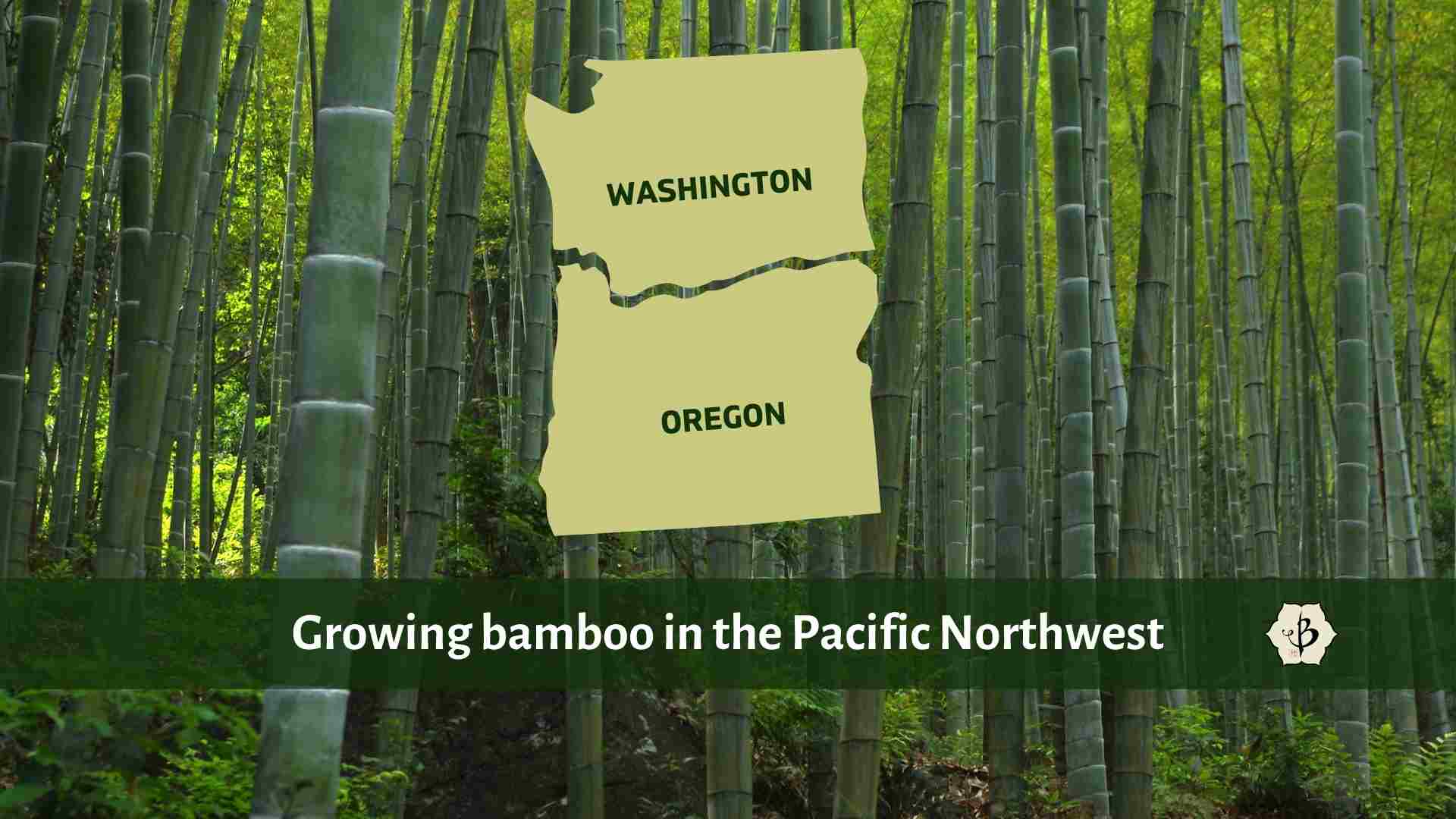 Bamboo Collective: Located in the northern Seattle area, with a formidable collection of both running and clumping bamboo.
12704 12th Ave NW, Seattle, WA (206) 427-6233
Bamboo Garden Nursery: With 20 acres just outside of Portland, Oregon, they have been growing bamboo for almost 40 years. Some of their specialties are cold-hardy clumpers and timber bamboo. Mail order available.
18900 NW Collins Rd., North Plains, OR (503) 647-2700 
Bamboo Oasis: Serving the Portland area with a range of live bamboo products and services, including potted plants, installations and bamboo removal.
16283 SW Scholls Ferry Rd., Beaverton, OR (503) 703-1345
Beauty and the Bamboo: Just north of Seattle, offering all types of bamboo for your gardening needs. Open 7 days a week, by appointment.
306 NW. 84th St., Seattle, WA (206) 781-9790
Blue Heron Farm and Nursery: Growing bamboo since 1981, near Rockport State Park. Call ahead for an appointment, and prepare yourself for an adventure up the Skagit Valley.
12179 State Route 530, Rockport, WA (360) 853-8449
Clinton Inc. Bamboo Growers: Specializing in bamboo, ornamental grasses and companion plants in the city of Seattle.
12260 1st Ave S., Seattle, WA (206) 242-8848
Delhiwind Bamboo: A wholesale nursery with 20 acres on the bank of the Nooksack River and 25 years of experience in bamboo cultivation.
3817 MT. Baker HWY, Everson, WA, 98247 (360) 592-5734
The Hedge Between: Providing guidance, consultation, & landscaping services for everything bamboo. The nursery is open by appointment.
Eugene, Oregon (541) 484-1164
LeBeau Bamboo: Serving southern Oregon with a vast selection of bamboo and other ornamental plants. You can visit the nursery by appointment, and they also make plant deliveries for local customers.
6605 Pioneer Road, Medford, Oregon  (541) 499-4992
Mary's Peak Bamboo: Growing bamboo since 1988, and specializing in those varieties which perform best in Oregon and the Pacific Northwest. They have about 40 species available for purchase. Best to place orders by phone, and visits to the nursery can be made by appointment only.
7335 sw Deerhaven Dr., Corvallis, Oregon (541) 760-1024
Outdoors by Design: A newer nursery, operating since 2008, and specializing in non-invasive bamboo species. Offering custom landscape designs and installation.
221 SE State Route 3, Shelton, WA (360) 432-8493
Tradewinds Bamboo: Specializing mainly in clumping bamboo and mountain varieties, Tradewinds has been selling bamboo online since 1995. They carry more than 200 species, as well as a few seeds, and ship them anywhere within the U.S. Of course, you can also visit the nursery in person.
28446 Hunter Creek Loop, Gold Beach, OR (541) 425-5177
Bamboo nurseries in California
The land of fruits and nuts, California has a magical climate that suits nearly everyone and everything. From the rain forests of the north to the palm tree-lined beaches of the south, California is a wonderful place to grow almost any type of bamboo.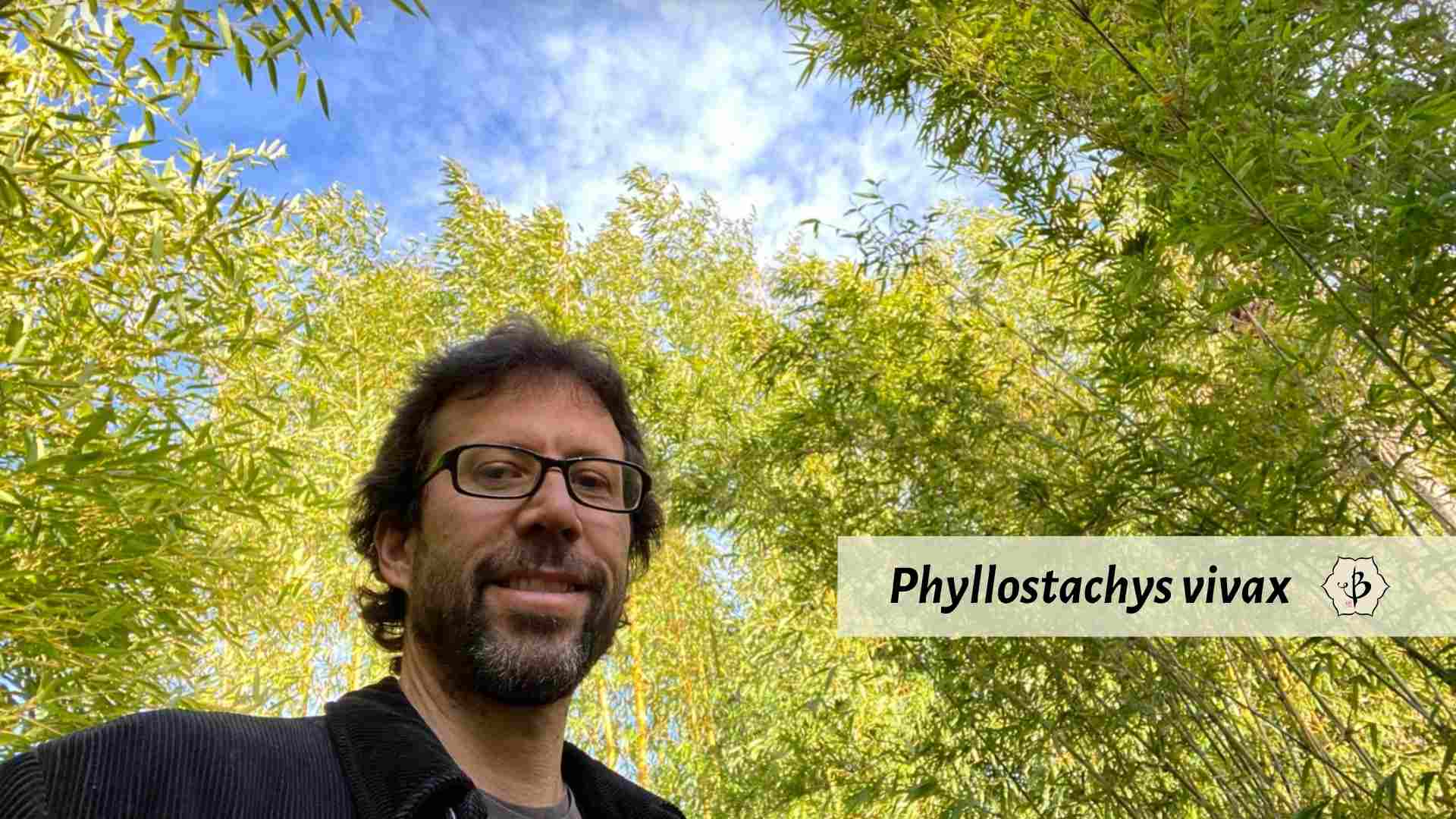 Bamboo Giant: A wholesale and retail nursery nestled in the Santa Cruz Mountains just north of Big Sur. The extensive gardens, open to the public, feature ponds, pagodas and over a hundred varieties of bamboo.
5601 Freedom Blvd, Aptos, CA (831) 687-0100
Bamboo Sourcery: A family-run nursery and demonstration farm on 7.5 acres in the forest outside of Sebastopol. Specializing in bamboo that will thrive in the Bay Area, serving both residential and commercial customers. Open to the public, and by appointment if you wish to consult with an expert.
666 Wagnon Road, Sebastopol, CA (707) 823-5866
Imperial Bamboo: They have been growing bamboo in Southern California for more than 25 years. Call ahead for an appointment.
625 E Gillett Rd, El Centro, CA (760) 540-4211
Jungle Bamboo & Palms: Fifty varieties of bamboo on 6 acres in Sonoma County. Walk amongst the towering bamboo, shop for potted plants and get professional advice. Open daily, and Saturdays by appointment.
503 W Railroad Ave, Cotati, CA (707) 794-8292
Madman Bamboo: Based outside of Sacramento and specializing in clumping bamboos, with over a hundred varieties in all. They sell bamboo at regional plant sales and other special events.
Rocklin, CA (916) 300-6335
Mesa Bamboo: Nestled into the hills of Arroyo Grande, Mesa Bamboo aims to satisfy all of your bamboo needs. They have 70 different species on site, to help customers create a beautiful, secluded space using bamboo as a privacy screen, or simply to augment their home landscape.
Arroyo Grande, CA (805) 723-0473
Paso Bamboo: Serving San Luis Obispo County and the state. The 40-acre farm has been operating since 2001 and offers about 60 species of bamboo. More than a nursery, it's a whole world of glorious bamboo. Open every day by appointment.
5590 North River Road, Paso Robles, CA (805) 712-1759
Rainforest Bamboos: Jim is old-school and has no website, but you can call him directly to make an appointment. His incredible selection includes more than 150 types of bamboo.
San Diego County, CA (760) 749-7610
West County Oasis Bamboo Garden: Just outside of Santa Rosa, roughly in the middle of Sonoma County, Oasis offers an astonishing selection of running and clumping bamboos, with a total of more than 200 varieties.
3525 Stony Point Road, Santa Rosa, CA (707) 585-7415
Bamboo nurseries in the desert
Bamboo might not be the best plant to grow in the desert, but it can be done. Just remember it's going to need a lot of water, and a little shade wouldn't hurt either.
Bamboo Ranch: In Tucson, Arizona, they specialize in desert-grown bamboo, with a great number of species to choose from. Bamboo Ranch has a demonstration garden with over 75 groves. Visits by appointment only.
(520) 743-9879 
Shamus O Leary Tropicals: Not strictly a bamboo specialist, this tropical fruit tree nursery has one of the best selection of desert-friendly bamboo specimens in Arizona.
8640 S 19th Ave, Phoenix, AZ (602) 545-5804
Bamboo nurseries on the East Coast
Bamboo is somewhat more difficult to come by on the eastern seaboard, where the winters are harsh and the summers can be dreadfully muggy. Even so, you can find a number of bamboo species that do just fine here, and a small handful of nurseries and landscapers to help you along. (See our article on Bamboo in Pennsylvania and New England.)
Cape May Bamboo Farms: Claiming to be the largest wholesale bamboo grower in the country, with groves throughout New Jersey, Pennsylvania, Virginia and Kentucky. Serving nurseries, landscapers, and real estate developers in the Midwest, the Northeast and the Mid-Atlantic.
(856) 204-2037
Mid-Atlantic Bamboo: Primarily a mail-order nursery, based in south-central Virginia, with nearly 100 varieties of bamboo for sale. In-person visits are also possible, and the nursery even offers accommodations for overnight stays.
(434) 538-0469
New Jersey Bamboo: A full-service bamboo landscape company offering installations, containment and removal. The nursery is open daily by appointment only.
216 Pennington-Lawrenceville Rd, Pennington, NJ (908) 955-3226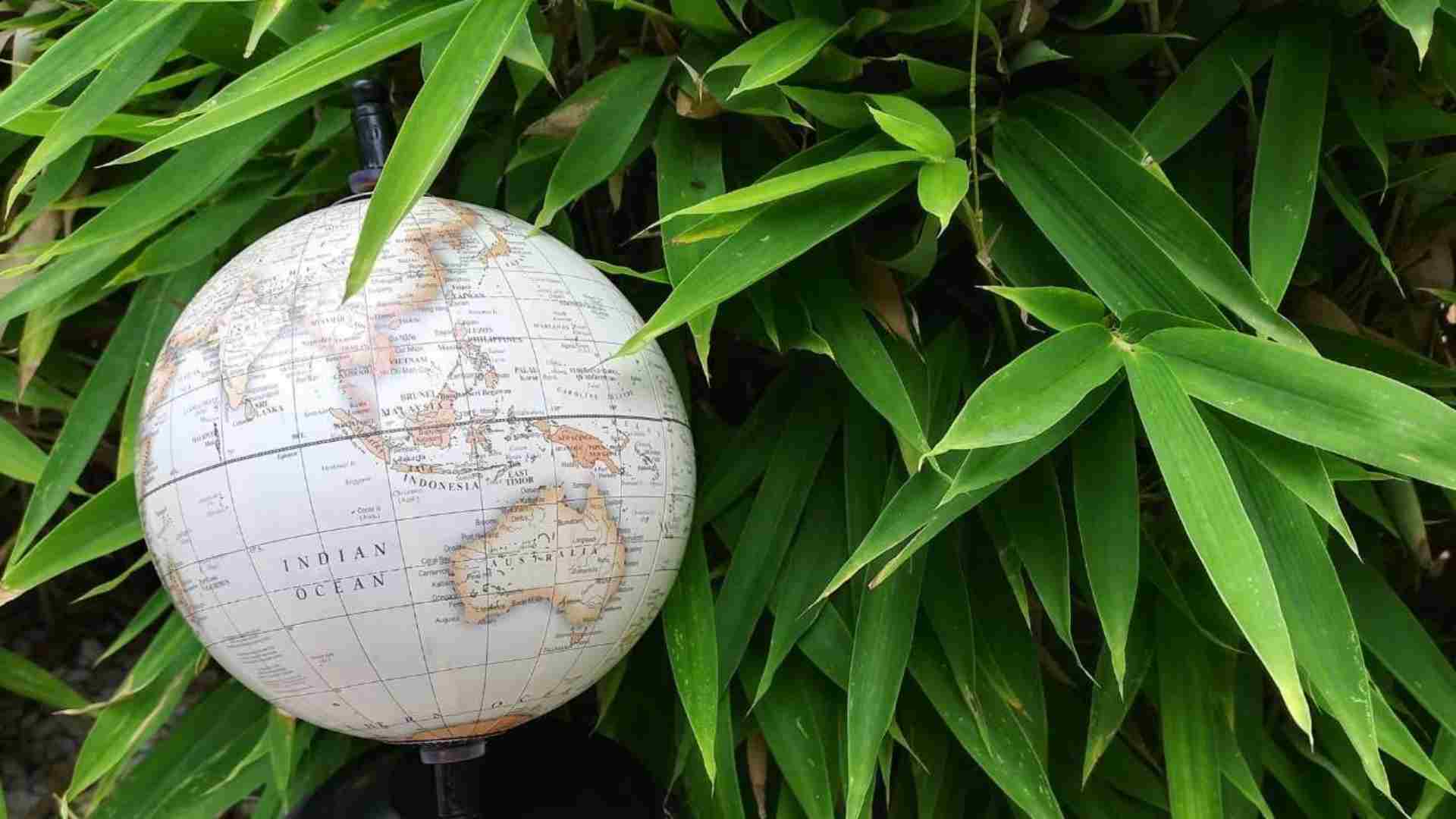 Bamboo nurseries in the Deep South and Texas
With the most tropical climate in the contiguous United States, the Deep South is very hospitable for a great variety of bamboo species that would not do so well in colder and drier locales. Here you'll find some of the best collections of bamboo in the country. The vast terrain of Texas also offers a wide range of climates for various bamboo species.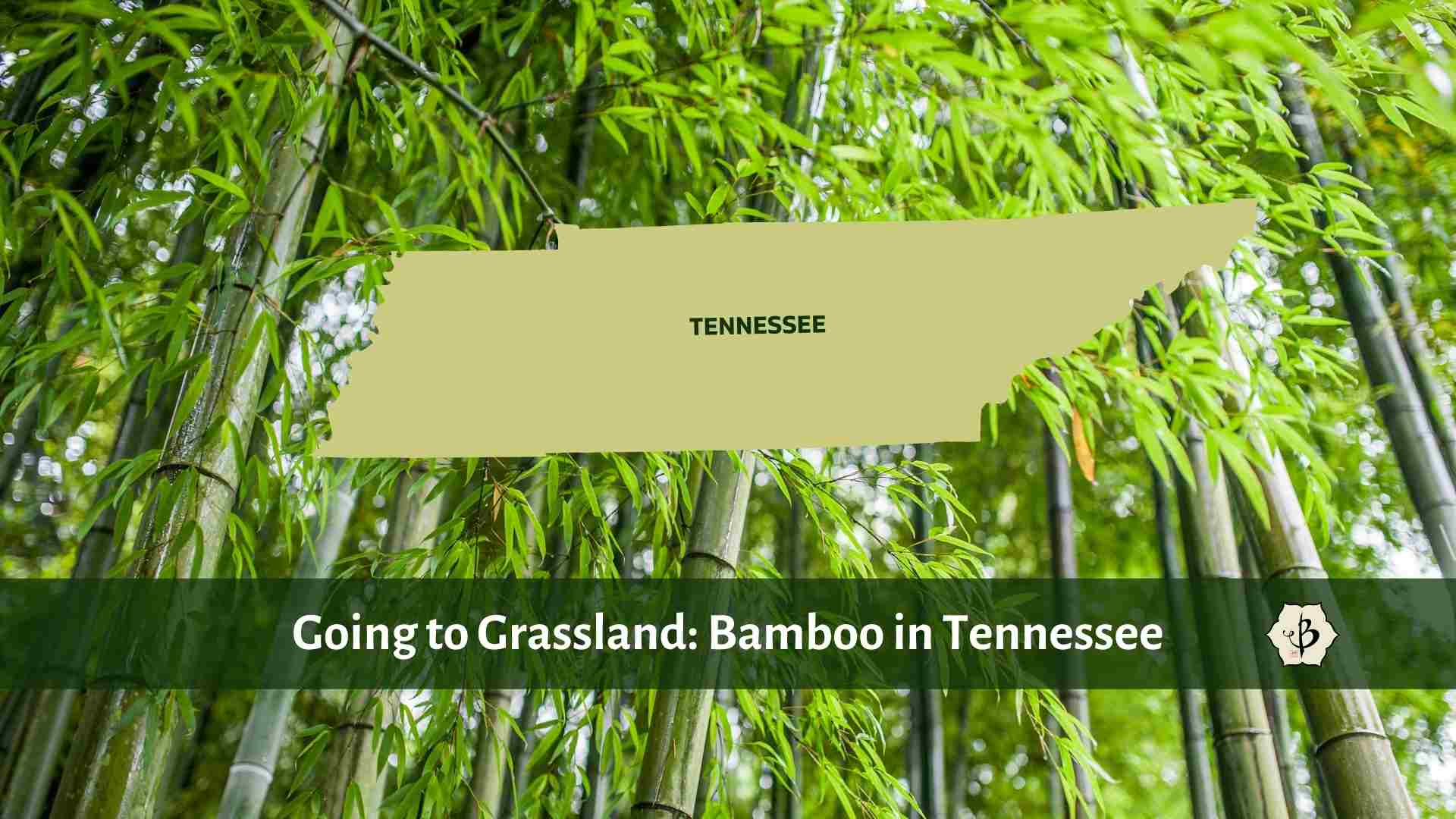 Appalachian Bamboo: In the mountains of western North Carolina, specializing in cold-hardy running bamboos, with more than 25 species to choose from.
83 Old Dick Branch Road, Robbinsville, NC (828) 479-2703
Bamboo Company Nursery: A 50-acre nursery and arboretum with over 100 species of bamboo. Open to the public, Tuesday, Thursday, Friday and Saturday. Or call ahead to schedule a guided tour.
16483 Fisher Road, Franklinton, LA 70438 (985) 789-2584
Bamboo Forever Nursery and Gardens: Bamboo Forever Nursery and Gardens is your non-invasive, clumping bamboo source in Central Florida. Open to the public Tuesday through Sunday, and Monday by appointment.
2180 Snow Hill Rd, Oviedo, FL (321) 578-0898
Bamboo Gardens of Louisiana: 24 acres of farm and nursery, with more than 100 varieties of bamboo, 60 miles north of New Orleans. Open daily by appointment only.
38124 Hwy. 440, Mount Hermon, LA (985) 795-2300
Bamboo Plantation and Garden Center: An online bamboo nursery based in Mississippi, offering an extensive selection of tropical and temperate bamboos for mail order.
Bamboo Texas: Collecting and propagating rare bamboos since 1975, the Nelson family launched this East Texas nursery in 1990. Specializing in tropical and clumping varieties of bamboo. Visits by appointment only.
18507 Becker Road, Hockley, TX (281) 772-1875
Bamboo Your Privacy: Specializing in living fences and privacy screens with non-invasive, clumping bamboo. Measure your space and make an appointment before visiting the nursery.
6305 Wilcab Rd, Austin, TX  (512) 947-8749
Blackwood Bamboo: A full-service bamboo nursery and maintenance company. They also sell bamboo poles, bamboo splits and bamboo charcoal.
Pickens, South Carolina (919) 423-0840
Brightside Bamboo: Since 2010, they are the largest bamboo nursery in North Carolina, providing service from Washington DC to Atlanta both with bamboo plants and in planting, removal, and containment.
620 Hwy 54 West, Chapel Hill, North Carolina (919) 943-1048
Charlotte Bamboo: A family-owned bamboo nursery specializing in running bamboo for the Southeastern US. We offer bamboo containment, removal, consulting, and management services as well as nursery plants. Open by appointment.
Clover, South Carolina (704) 398-9247
Georgia Bamboo: A small wholesale nursery in central Georgia. Specializing in black bamboo in all sizes and quantities. Call ahead to place an order or schedule a visit.
444 Fire Tower Rd, Fort Valley, GA (478) 808-5811 
Haiku Bamboo Nursery: Located in the Blue Ridge Mountains of North Carolina, offering 15 different varieties of field-grown bamboo, including runner types to dwarfs and timber. Visit by appointment.
468 Rhodes Mountain Road, Hendersonville, North Carolina (828) 685-3053  or Eve/Weekend (828) 685-3376 
Houston Bamboo Nursery: Offering landscape design and installation, with several varieties of bamboo in stock. Orders can be placed online 24/7, and the nursery is open to visitors 7 days a week.
10815 Leitz Rd, Houston, TX  (832) 713-4319
Lewis Bamboo: A family-owned bamboo nursery with 20 years of commercial bamboo plant sales. Lewis is one of the largest and most reputable bamboo nurseries in North America. Plants are available by mail order and in-person, both wholesale and retail. Call ahead for an appointment if you'd like a tour of the spectacular 60-acre farm.
121 Creekview Road, Oakman, AL (877) 796-2263
Middle Tennessee Bamboo Farm has a reputation as the best bamboo nursery in the state. They specialize in temperate bamboo, big and small, and living privacy screens. Call ahead for an appointment.
Located at 3808 April Lane, Murfreesboro, TN (615) 406-8049
Thigpen Trail Bamboo Farm: A family-owned and operated farm and nursery, growing over 100 varieties of bamboo in southwest Georgia. Selling retail and wholesale, online or in-person. Visits by appointment only.
6273 Thigpen Trail,  Doerun, GA (706) 255-4901
Tropical Bamboo Nursery: More than 200 varieties of tropical, clumping bamboo on 13 acres, available for retail and mail-order sales. Also offering consultation, installation and rental services.
Loxahatchee, FL (561) 784-2413
Bamboo in Hawaii
It's no exaggeration to say that Hawaii, the 50th state, belongs in a class of its own. This tropical paradise is famous for its beaches and rainbows, and it's also the ideal setting for the giant tropical bamboo species that won't flourish anywhere on the mainland (with the possible exception of South Florida).

Quindembo Bamboo Nursery in Kapaau, on the big island. They specialize in tropical, clumping, non-invasive bamboos, the kinds that grow so well here on the islands. These include various species of Bambusa, Dendrocalamus, Guadua, and Schizostachyum, among others.
Whispering Winds Bamboo provides a fine assortment of tropical, clumping bamboo species on the island of Maui, as well as a small selection of bamboo poles and finished goods. They deliver on the island and ship products between islands.
Oahu Bamboo, across the island from Honolulu, in Waialua, has been providing tropical, clumping bamboo for hedges and specimen plants since 2019.
Keep growing
Learn more about bamboo and where to find it.
For more tips on how to care for your bamboo, take a look at some of these articles.
NOTE: This article first appeared in November 2019, most recently updated in November 2022. Feel free to contact us if you know of a bamboo nursery that we missed.