Archive for the 'Natural Fibers' Category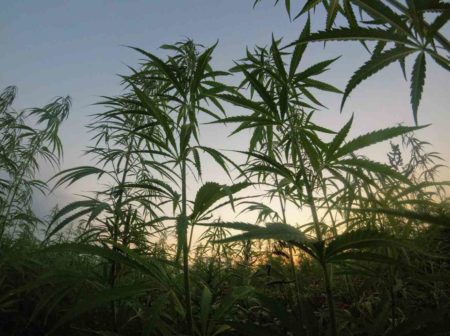 After nearly a century prohibition, new hemp laws are finally sweeping across the nation. In 1937, the federal government passed the Marihuana Tax Act, effectively banning the cultivation and use of both industrial hemp and marijuana.
Highly regulated hemp farming continued on a small scale through World War II, but after the 1950s, American hemp farming disappeared completely. The last hemp cultivation had taken place in the state of Wisconsin.
The first signs of hope came when President Obama signed the 2014 Farm Bill. This piece of legislation acknowledged the potential of industrial hemp as a commercial crop and created a framework for legal cultivation. Following its passage, many states set up pilot programs allowing farmers to grow hemp on a limited, experimental scale.
But things really changed when President Trump signed the Hemp Farming Act in 2018.
What is the Hemp Farming Act?
The federal government passed the Hemp Farming Act of 2018, as part of the 2018 U.S. Farm Bill. The new legislation finally removed industrial hemp from the Schedule 1 controlled substances. By definition, Schedule 1 drugs—including heroin and cocaine—are dangerous, addictive and without medicinal value.
At last, American farmers can grow hemp, or cannabis with less than 0.3% THC, like any other agricultural crop. After more than 80 years, the feds have finally acknowledged what many of us already knew, that hemp is not a drug at all.
See our in-depth article on the Difference between Hemp and Marijuana.
Senate Majority Leader Mitch McConnel introduced the legislation in spring 2018. His home state of Kentucky had already adopted similar rules for hemp, becoming one of the first states to do so.
Since the passage of the Hemp Farming Act, most U.S. states have gone ahead and adopted their own rules concerning the previously controversial crop. A staple of American agriculture is coming back into the fold. And the possibilities for textiles, building materials, biomass and petroleum-free plastics are enormous.
Non-psychoactive hemp is also being recognized for its medicinal benefits. While low in THC, some varieties of hemp produce significant levels of something else called CBD. Although CBD won't get you high, it is being used widely to treat pain and anxiety and help with sleeping disorders. And with demand for CBD extracts skyrocketing, the interest in hemp cultivation has never been greater.
Where are the best and worst states to grow hemp?
As far as climate and terrain, two of the best states for hemp farming are South Dakota and Nebraska. But unfortunately, lawmakers in those states are moving at a glacial pace to open up this cash crop to their local farmers. Idaho and New Hampshire have also bucked the trend and kept hemp illegal, despite federal law.
Without a doubt, Kentucky leads the nation in hemp farming, research and legislation. Montana and Colorado are also seizing the moment and planting vast acres of hemp on their open plains. Colorado also has some of the most liberal laws on the cultivation and possession of recreational marijuana.
What do the new hemp regulations look like in your state? Hemp in Alabama
In early 2019, Alabama approved 180 applications from farmers wanting to grow hemp in the state. More than 150 of them went ahead and paid the $1000 permit fee to obtain the state license.
Alabama farmers planted their first hemp crop of the century this spring. They are hopeful that the high demand for (non-psychoactive) CBD oil will make hemp a far more profitable crop that anything else that grows in the region. State regulators will test crops for THC levels and eradicate any cannabis plants that do not comply.
Hemp in Alaska
Alaska passed a pilot program for hemp farming in April 2018. Currently, however, farmers need special permission from the state to plant a field of hemp. In fact, under state law, it's easier for Alaskans to grow recreational marijuana than industrial hemp. But with the tremendous interest in hemp farming, authorities are working quickly to adopt policies for the commercial crop.
Hemp in Arizona
As of June 1, 2019, farmers in Arizona can legally plant a field of hemp. The Arizona Hemp Program is issuing licenses to about 200 state residents who intend to cultivate the closely regulated crop.
A background check is required, and licenses are good for one year. The Arizona Department of Agriculture has complete details and application forms on its website.
Hemp in Arkansas
The Arkansas State Plant Board has given licenses to four large agricultural companies to cultivate industrial hemp in the state. Policy makers are still trying to iron out the details with federal regulators, while farmers are working closely with companies in Kentucky to obtain seeds for high-quality, low-THC (less than 0.3%) hemp. Additional hemp growers are hoping to obtain licenses as well, pending state approval.
Hemp in California
As of April 2019, the California Department of Food and Agriculture (CDFA) is now issuing applications from farmers wanting a state license to cultivate industrial hemp. However, it will be up to local county officials to review and approve the applications. Several counties continue to restrict or prohibit hemp farming, so it's not yet clear how it will play out.
NOTE: Looking at which California counties maintain restrictions on hemp cultivation, I have my own theories. Some of the those counties include the state's best-known marijuana producers, Humboldt, Mendocino, and Trinity to name a few. Industrial hemp cultivation could be very disruptive to producing high-grade marijuana, because one strain of cannabis sativa can easily pollenate the other. So perhaps there is an effort to protect marijuana producers from contamination by hemp pollen.
Hemp in Colorado
The Colorado Department of Agriculture's Industrial Hemp Program regulates the cultivation of industrial hemp. Recreational marijuana, cannabis with more than 0.3% THC, is also legal in the state but separately regulated.
Colorado got a head start when they launched a pilot hemp farming program in 2014 and planted about 1,800 acres of hemp. Today there are more than 30,000 acres of hemp agriculture in the state. And following the U.S. Farm Bill, the numbers are rising quickly.
Most of these hemp farmers are hoping to cash in on the rush for CBD oil. Meanwhile, many small farmers are concerned that industrial scale hemp farming will drive them out of business.
Hemp in Connecticut
This spring, the state approved a pilot program to allow Connecticut farmers to begin growing hemp. About 200 farmers in the state have expressed an interest. The state is still clarifying the regulations for the production and sale of hemp products with the federal government. They expect to be growing hemp by this summer.
Hemp in Delaware
Delaware launched a pilot program for hemp farmers in 2018, allowing hemp cultivation for research purposes. Delaware currently classifies hemp like a grain. State officials are seeking approval for the USDA to begin farming hemp commercially.
Hemp in Florida
Florida has a pilot program that allows hemp farming for research through two of the state's public universities, UF and Florida A&M. New legislation passed in May will go into effect in July and allow commercial hemp farming in the state for the first time. Farmers will have to apply to the Florida Department of Agriculture and Consumer Services for a license to cultivate.
Hemp in Georgia
Governor Brian Kemp signed a bill in May to allow hemp cultivation in Georgia. Kemp had earlier signed a bill allowing for medical marijuana in the state. Hemp farmers will be required to obtain a permit through the state and pay a $50 per acre fee to farm the industrial wonder crop.
Hemp in Hawaii
Hawaii launched a pilot program for hemp farming in the Rainbow State last year. Currently, the only legal way to cultivate hemp in Hawaii is under a license from the Hawaii State Department of Agriculture. Licensed growers can obtain seeds from outside the state, pending approval from the HDOA. The state places no restrictions on the processing, manufacturing and sale of industrial hemp products.
Hemp in Idaho
Hemp is still illegal in Idaho, in spite of federal law. A bill that appeared to enjoy unanimous support promised to revise the law, but then died in session. State lawmakers have expressed an intent to get hemp legalized in time for the 2020 growing season.
Hemp in Illinois
Illinois passed its own Industrial Hemp Act last year, and as of spring 2019, farmers can now obtain a state license for cultivation. Just in time for this year's planting season.
The Illinois Department of Agriculture charges a $100 application fee for each farm. Upon approval, there is an additional license fee of $1,000 for a three-year license, $700 for a two-year license, or $375 for a one-year license.
Hemp in Indiana
Governor Eric Holcomb has just signed a new law into effect which makes commercial hemp farming legal in Indiana. The law, which had unanimous support in the legislature, will go into effect in July. Most plans for hemp cultivation are still for research at this point. Farmers will need to obtain a license from the state in order to complywith the law.
Hemp in Iowa
Governor Kim Reynolds signed a bill in May to make hemp farming legal in Iowa. The Iowa Department of Agriculture and Land Stewardship are continuing to work with the USDA to draft regulations. Farmers hope to be planting hemp in the state next spring.
Hemp in Kansas
This year, the Kansas State Research and Extension began growing industrial hemp as part of an experimental pilot program. Farmers can also apply for a research growing license from the Kansas Department of Agriculture. With more research on the best hemp varieties for Kansas's growing conditions, new regulations and guidelines will be drafted.
Hemp in Kentucky
Historically the greatest hemp producing state in the country, Kentucky has led the way in revising national hemp policies. According to the State Agriculture Commissioner, the Kentucky has issued more than 1000 permits to farmers cultivating over 42,000 acres of hemp in 2019. This is nearly a threefold increase in acreage since 2018.
Growers must have a license from the Kentucky Department of Agriculture (KDA) to farm hemp. The KDA carefully screens all applicants and regularly inspects farms and processing facilities. It is illegal to possess live or unprocessed hemp without a license from the KDA.
Hemp in Louisiana
The Louisiana Senate approved legislation in June 2019 to legalize hemp production and create regulations for businesses selling CBD products around the state. Specific regulations will be drafted and submitted to the USDA by November 1. State lawmakers describe Louisiana's hemp program as one of the strictest in the country.
Hemp in Maine
Maine's Department of Agriculture is currently reviewing applications to grow industrial hemp for the 2019 growing season. A new law, passed earlier this year, recognizes CBD oil as a food product rather than a medicine. Maine farmers who receive a state license will be allowed to cultivate hemp for CBD oil and industrial uses.
Hemp in Maryland
A pilot program through the Maryland Department of Agriculture (MDA) allows farmers in the state to cultivate industrial hemp for research purposes. The MDA will screen all applicants carefully and inspect the growing facilities for compliance.
The state will be updating its hemp regulations this year to comply with new federal laws and expand hemp farming activities.
Hemp in Massachusetts
The Massachusetts Department of Agricultural Resources (MDAR) Hemp Program issues licenses and oversees all industrial hemp production in the state as part of a pilot program. The state issued 13 such licenses in 2018.
Currently, state laws regarding the definition of "agricultural" land do not allow the cultivation of hemp. This means hemp can only be grown on non-agricultural land, which is subject to higher tax rates. Until these laws are amended, commercial hemp farming will not really be economically viable in Massachusetts.
Hemp in Michigan
The Michigan Department of Agriculture and Rural Development has a pilot program allowing eligible farmers to cultivate hemp in the state. Voters approved the Michigan Regulation and Taxation of Marihuana Act in November 2018. Michigan lawmakers are working on legislation to expand hemp farming in compliance with the 2018 U.S. Farm Bill, which passed one month after the state ballot measure.
Currently, farmers must register with the state and obtain a license. The grower registration fee is $100. An additional license to process and handle hemp costs $1,350.
Hemp in Minnesota
Minnesota currently has a pilot program for hemp farmers. Interested growers can apply to the Minnesota Department of Agriculture (MDA) for a permit that is good for one year. State lawmakers are in the process of developing legislation for permanent hemp farming. But until the USDA can review and approve the state proposal, hemp farmers will need a permit through the pilot program.
Hemp in Mississippi
Mississippi voted earlier this year to remove industrial hemp from the state's list of controlled substances. At this time the state has no policies in place to allow farmers to grow industrial hemp. State legislators are waiting for the U.S. Department of Agriculture to announce specific regulations for hemp production.
Hemp in Missouri
The Missouri Department of Agriculture has issued only two licenses to cultivate and process industrial hemp. Currently hemp growers are permitted to cultivate up to 40 acres.
Farmers and the general public are now pushing to make hemp growing easier in the state where hemp was once a major staple. The new law, SB 482, has widespread support and would ease restrictions, remove acreage limits, and make it easier for universities to conduct research.
Hemp in Montana
Montana has been one of the most progressive states in terms of industrial hemp legislation. The state recognizes hemp, with less than 0.3% THC, as a commercial crop that any farmer can grow. Last year they cultivated more than 20,000 acres of hemp.
Farmers must apply to the Montana Department of Agriculture for a hemp growing permit. A Conditional Grower license permits farmers to purchase seed and plant it in the ground. Following further review, a Production license allows the farmer to grow, transport and sell hemp.
Non-psychoactive hemp is an excellent source of fiber and oil. Hemp in Nebraska
The Nebraska Hemp Act is currently under discussion in a state that has the ideal growing conditions for industrial hemp. Anywhere that grows corn is great for hemp. But currently, hemp cultivation is illegal in Nebraska, despite passage of the Federal Hemp Farming Act last year.
Hemp in Nevada
The Nevada Department of Agriculture (NDA) has implemented an Industrial Hemp Program open to eligible farmers in the state. The NDA is currently issuing permits to growers and regulating production and sale of hemp seed, oil and other products. The NDA has not placed a limit on the size of hemp farming areas.
Hemp in New Hampshire
A bill now moving through the New Hampshire State Legislature proposes to legalize industrial hemp, and appears to have broad support. If passed, the new new law would effectively put the state policy in line with new federal policy based on the 2018 Farm Bill signed by Donald Trump in December.
As for now, industrial hemp remains illegal in New Hampshire. Governor Sununu has spoken out strongly against marijuana, but has said little on the subject of its fibrous cousin.
Hemp in New Jersey
The so-called Garden State passed a hemp bill last November, one month before the passage of the 2018 US Farm Bill. The New Jersey Department of Agriculture (NJDA) recognizes the legality of hemp as a commercial, industrial crop, but is awaiting more specific guidelines from the USDA. According to its website, the NJDA is giving the issue the "highest priority".
Hemp in New Mexico
In April, Governor Michelle Lujan Grisham signed into law a new bill that makes hemp production legal in the state of New Mexico. While the Department of Health has been overseeing the production of medical marijuana, the Department of Agriculture is regulating industrial hemp.
So far most hemp farming has been experimental, but the new legislation should widen the playing field. Native American communities will also develop their own regulations and licensing procedures.
Hemp in New York
Following the passage of the Farm Bill last year, the state of New York is expanding its Industrial Hemp Agricultural Research Pilot Program. The NY Department of Agriculture and Markets is encouraging agricultural cooperatives to submit letters of interest to participate in the research pilot program.
Farmers can also apply to grow hemp for seed, fiber and CBD oil. Application forms are available online.
Hemp in North Carolina
North Carolina continues to operate under the Industrial Hemp Pilot Program authorized in 2014. State lawmakers are eagerly awaiting more coherent hemp growing guidelines pursuant to the 2018 Farm Bill.
In the meantime, farmers can apply through the NC Dept. of Agriculture. The initial fee for all license holders is $250. The annual fees are $250 for 49 acres or less, and $500 for 50 acres or more. All license holders are required to pay an additional fee of $2/acre or $2/square foot of greenhouse, whichever is applicable. Licensed growers are subject to inspection and THC testing, which they will also have to pay for.
Hemp in North Dakota
Still waiting for more specific guidelines from the USDA, the state of North Dakota continues to operate its industrial hemp pilot program based on the 2014 rules.
Farmers interested in growing hemp can apply for a permit through the state. Applicants must undergo a background check and be part of an agricultural or academic research program.
Hemp in Ohio
In March the Ohio Senate voted unanimously to legalize the cultivation and production of industrial hemp in the Buckeye State. Ohio law now follows federal law, removing hemp products from the list of controlled substances.
The next step will be to create a licensing program to be regulated by the Ohio Department of Agriculture. Ohio farmers hope to see a program in place by the 2020 planting season.
Hemp in Oklahoma
In April, Governor Kevin Stitt signed legislation establishing guidelines for commercial hemp production in the state of Oklahoma. A pilot program will remain in effect for the remainder of this year.
The department of agriculture expects to see roughly 1,300 acres of hemp planted in 2019, about three times what was planted in 2018. Beginning in 2020, farmers in Oklahoma will move towards full-scale commercial production.
Hemp in Oregon
The Oregon Department of Agriculture (ODA) is developing a program to monitor and regulate industrial hemp production in the state. The ODA issues growing licenses on an annual basis, and interested farmers can visit the website to fill out an application.
Until further notice, the state of Oregon is following the tentative guidelines of the 2018 Farm Bill.
Hemp in Pennsylvania
Pennsylvania has followed the federal government's move to legalize industrial hemp in 2018. The PA Department of Agriculture has formulated a growing program which includes mandatory permitting and monitoring.
The new program removes much of the cumbersome framework which growers, processors and marketers needed to navigate. Farmers interested in Pennsylvania's program and the permitting application can visit the PDA website.
Hemp in Rhode Island
No one expects Rhode Island to become the nation's number one producer of industrial hemp. But the state implemented a pilot program last fall and now has one licensed hemp farmer. A second company has applied for a license to process CBD, so the two could soon find themselves working together. It's a small world when you're living in Rhode Island.
Hemp in South Carolina
Prior to the 2018 Farm Bill, South Carolina had a pilot program that licensed only about 40 farmers to grow hemp in the state. In February, the state senate passed a new bill that will lift those tight restrictions and greatly expand hemp farming.
The Dept. of Agriculture will continue to review applications for hemp farmers and put a limit on the acreage of hemp they can plant. But anyone who passes the background check should be able to obtain a hemp growing license in the state.
Hemp in South Dakota
South Dakota legislators passed a bill to legalize industrial hemp earlier this year, but Governor Kristi Noem vetoed the bill and the state Senate was unable to override the veto. Most lawmakers who opposed the legislation expressed concern over not being able to distinguish hemp from marijuana. So South Dakota remains one of a handful of states that have not approved the commercial crop.
Hemp in Tennessee
The Tennessee Department of Agriculture continues to issue licenses through its industrial hemp pilot program. But since the passage of the 2018 US Farm Bill, the state has greatly expanded its hemp cultivation. More than 2,600 Tennessee farmers have licenses to grow hemp this year.
Interested famers can apply for a license from the state. All growers are required to have a license, but hemp processors are not.
Hemp in Texas
House Bill 1325 proposes to make industrial hemp and hemp-derived extracts legal in the Lone Star State. The bill appears to have broad support in both chambers of government, but the Texas lawmakers seem to be dragging their feet on the issue. Currently there is no pilot program for hemp farming of any kind in the state.
Hemp in Utah
In December 2018, Utah legalized industrial hemp and possession of the hemp extract CBD. Utah residents no longer need a registration card from the department of health to possess CBD oil. But those interested in cultivating hemp will need a license from the department of agriculture.
Applications for hemp growing licenses are available at the Utah Dept. of Agriculture website. Utah State University is currently conducting extensive research to determine the optimal strain of cannabis with the highest levels of CBD but less than 0.3% THC.
Hemp in Vermont
The Vermont Agency of Agriculture, Food and Markets (AAFM) recognizes hemp with less than 0.3% THC as an agricultural product. The agency is currently establishing guidelines to regulate the cultivation, production and sale of hemp and hemp related products in the state. These rules will also address standards and expectations for record keeping, reporting, testing, and labeling, and include enforcement provisions as outlined by both state and federal law.
Hemp in Virginia
As of March 2019, changes to the Virginia Industrial Hemp Law have removed the restriction that hemp only be grown for research purposes. Registered growers can now cultivate hemp commercially in the Commonwealth of Virginia.
Applications and complete details concerning the Industrial Hemp Grower Registration are available on Virginia's government website. There is an application fee of $50.
Hemp in Washington
Prior to 2018, Washington State had a pilot program for hemp farmers, consistent with the 2014 Farm Bill. With the passage of the 2018 U.S. Farm Bill, that state now accepts hemp as a legal, commercial crop.
The Washington Department of Agriculture (WSDA) will continue to issue permits to hemp growers. But there will no longer be a research element requirement. The WSDA is in the process of establishing new guidelines that will comply with the latest federal statutes.
Hemp in West Virginia
West Virginia's Industrial Hemp Development Act authorizes hemp as a commercial, agricultural product, while recognizing the need to strictly regulate marijuana with more than 0.3% THC.
Individuals can apply to the state for a commercial hemp growing license. Applicants must submit to a background check and clearly describe the area they intend to cultivate. Universities and institutes of higher learning can also obtain hemp growing licenses for research purposes.
Hemp in Wisconsin
The Wisconsin Department of Agriculture, Trade and Consumer Protection (DATCP) continues to run a hemp farming pilot program based on 2014 federal law.
Since the passage of the 2018 Farm Bill, interest in the program has blossomed. More than 2000 individuals and businesses applied for hemp growing and processing permits for 2019. In 2018, the DATCP issued a total of 247 grower licenses and 100 processor licenses.
Hemp in Wyoming
At the bottom of the list, alphabetically if not politically, Wyoming remains one of the last states to lift its prohibition against hemp farming. Situated between Colorado and Montana, two of America's largest hemp producers, Wyoming is in a perfect position to launch a competitive hemp program.
With the passage of HB171 in March, Wyoming lawmakers are now establishing new policies to get the hemp industry off the ground. The state plans to start issuing hemp farming permits in accordance with USDA regulations, but not in time for the 2019 planting season.
Further Reading
What's the Difference Between Hemp and Marijuana
Hemp vs. Bamboo: The Ultimate Comparison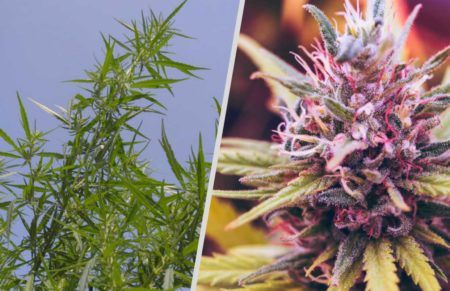 When you work with natural fibers and sustainable materials, one of the greatest sources of confusion is the relationship between hemp and marijuana. Are they the same, or are they different? I can't tell you how many times I've brought up the subject of hemp clothing or hemp paper, only to be asked: "Can I smoke it?"
Most of the time, of course, people would simply ask this in jest. But even in jest, there are shades of truth. The fact is, most people aren't exactly sure what the difference is between the hemp that makes clothing and the marijuana that makes you giggle and crave Ben & Jerry's.
Understandably, the distinction can be a little confusing. After all, that five-pointed leaf is pretty unmistakable. And Cannabis sativa is Cannabis sativa, right? Well, sort of.
Yes we cannabis
It's true, hemp and marijuana are both cannabis plants, and for the most part, they are Cannabis sativa. The leaves look very similar, and in some cases identical. And botanically speaking, they belong to the same species. That means the pollen of a hemp plant can fertilize the flowers of a marijuana plant, and vice versa.
And at last, according to Johnny Law, they are one in the same. At least if Johnny Law is a federal agent. But we'll get to that.
So what's the difference?
The way I like to explain it is this: poodles and pit bulls.
Both of these dogs belong to the same species, Canis familiaris. They are all dogs, and we all know a dog when we see one. And as members of the same species, a male pit bull can fertilize a female poodle. So long as they can overcome certain mechanical challenges.
At the same time, we can easily tell the difference between a poodle and a pit bull. You wouldn't carry a pit bull in a purse, and you wouldn't train a poodle to protect your home from burglars.
Similarly with hemp and marijuana, they do belong to the same species. But they are not difficult to distinguish.
Now this is only an analogy, and maybe not a perfect one. But it's pretty accurate. These days there are hundreds of varieties of cannabis, mostly high-grade marijuana, with all kinds of fancy names. And some varieties are more distinct than others. Somewhat like show dogs.
Other distinctions
Another way to know for certain that they are different is because many countries have managed to grow hemp while maintaining strict laws against marijuana. Typically, the laws in those countries say that if it contains less than one percent THC (the most important psychoactive compound), then it's hemp.
Anything with more than one percent THC is illegal. And in the U.S., the new limit on industrial hemp is 0.3 percent THC. But the fact is, the marijuana people smoke these days typically has at least 4 or 5 percent THC, but usually more like 20 percent or more.
Sometimes, however, in places like Nepal, mountain hemp is in small production, and marijuana use remains illicit but common. My understanding is that these small producers are actually working with varieties that are tall and fibrous but still have enough THC to do the job.
In general however, it's pretty easy to recognize a hemp farm, with its tall, lanky plants, in long, crowded rows. It looks more like corn growing. Marijuana tends to be shorter and bushier, with the high-grade stuff requiring quite a bit more individual attention.
It's also true that even a non-psychoactive hemp plant can smell pretty fragrant. But it won't have the same degree of resinous stickiness. And the aroma isn't nearly as strong.
Males and females
A common misnomer, which I've often heard, says that marijuana comes from the females and hemp comes from the males. Now there's just enough truth in that statement to make it sound believable. But it's simply wrong.
When growing for the potent, resin-producing tops, pot farmers will keep the flowering females and eradicate the pollen-producing males. Otherwise the males will pollenate the females, and the flowers will be loaded with seeds. Maybe that was OK for Cheech and Chong back in the 70s, but today? Not cool.
With a hemp farm, on the other hand, you plant acres of seeds and come what may. Whether they produce male or female flowers has no bearing on the quality of fibers. And furthermore, who has time to wander through a hemp field at the cusp of flowering season to pull out the females?
On a side note, I always wondered why the D.E.A. never figured this one out. Though I'm grateful that they didn't. But if they'd flown over Northern California with a couple dozen bushels of male hemp flowers, they could have ruined billions of dollars worth of top shelf ganja.
After all, the hemp can pollenate the marijuana, and a seedy crop would be worth only a fraction of its value. Once the females are pollenated and go to seed, their frantic production of resin and hyper-developed calyxes goes way down. Not only that, the seeds would be of no real use either, just unwanted hybrids of high grade weed and industrial grade hemp.
Breeding and selection
If we get back to the canine analogy, we can understand even more about cannabis. Consider the origins of domesticated house dogs. In former times, our ancestors lived among wolves. Over time they noticed that some wolves were gentler and more agreeable than others. By selecting those wolves and interbreeding them, they slowly developed a new strain of wolf that was somewhat more loyal and obedient.
With more time and effort, wolf keepers and dog breeders learned to look for and select other characteristics. Over the centuries dogs became very domesticated. And in just the past 200 years, breeders have used artificial selection to create the few hundred dog breeds that we have today.
We can tell this same story about other house pets and most of our cultivated crops. So many of our green vegetables, for example, are actually Brassica oleracea. But after centuries of artificial selection, we have taken this naturally occurring specimen and produced broccoli, kale, cabbage and cauliflower, all from a single species.
Cannabis cultivars
The story of cannabis cultivation goes back thousands of years, to the earliest farmers in China and the Far East. Like any other species of plant or animal that we have domesticated, people first discovered the untamed, common ancestor of hemp and marijuana growing in the wild.
With a little prehistoric trial and error—a combination of curiosity and ingenuity—early humans began to discover the manifold properties of the cannabis plant. Those inclined toward weaving and basketry noticed the strength and utility of its fibrous stalks.
Meanwhile, the practitioners of herbal medicine appreciated its fine aroma, especially as its leaves and flowers smoldered over the fire. And before long, they'd be lying on their backs, gazing up at the stars, listening to the crackling sounds coming from their own dry mouths.
From there, we can find the first major fork in the family tree of cannabis. You might say that one took the low road and one took the high road.
One small step for plant
Weavers and craftspeople selected those specimens with the longest, strongest stalks and fibers, and propagated them. And the witch doctors and astrologers sought out the plants with the stickiest, smelliest and most resinous flowers.
Of course, this is an oversimplification of a very long and slow process. What happened must have taken place over the course of centuries through a combination of accidents and inexact science. Naturally, some cultures may have been more selective than others. And in all likelihood, different varieties would have already been more commonly occurring in certain climates and regions.
One great leap for plant kind
Fast forward to the 19th century. The agricultural revolution has transformed the relationship between people and their natural resources. Also, the industrial revolution has transformed the way people process their resources and turn them into products.
In the 1790s, Eli Whitney's cotton gin changed the face of the cotton industry, making it ten times faster and easier to process the plant, separating seeds from lint. More than just faster and easier, cotton also became astronomically more profitable. The industry skyrocketed, leaving hemp and flax (linen) somewhere in the shadows.
But a century later, the invention of the decorticator did something similar for hemp. This new machine greatly sped up the process of breaking the hemp stalks and loosening up their fibers. And we can see how this resulted in two things.
On the one hand, hemp's viability as a textile crop took another leap forward, renewing its competitive edge against cotton. Also, the use of heavy machinery made it more necessary to work with hemp varieties containing less resin. In other words, the more fibrous and less psychoactive hemp was encouraged to be made even less psychoactive.
The prohibition of hemp and marijuana
It's impossible to explain the relationship between hemp and marijuana without discussing the story of cannabis prohibition. After all, many laws see hemp and marijuana as the same thing. And when we look at the history, it appears that much of this confusion was actually quite intentional.
One step forward, two steps back
With the publication of The Emperor Wears No Clothes in 1985, Jack Herer told the story of hemp prohibition as it had never been told before. So much of what we know about hemp today is a direct result of Herer's painstaking research and activism.
Essentially, Herer was able to connect the dots between a burgeoning petrochemical industry, a yellow journalism empire, a faltering bureaucracy for alcohol prohibition, and the demise of industrial hemp.
In 1919, Dow Chemical received a patent for pulping wood for paper by means of a new sodium-sulfite process. At the time, hemp was timber's number one competition for paper making. Dow had the chemicals, and William Hearst, the newspaper mogul, owned the trees. Dow Chemical, in the 1920s, also began experimenting with nylon, which would be another fierce competitor with hemp.
In the meantime, the U.S. federal government was creating a huge law enforcement bureaucracy to maintain alcohol prohibition, an idea whose days were numbered.
A forces coalesced, it was clear that the chemical, textile and lumber industries had a great interest in eliminating hemp. At the same, Henry Anslinger and his law enforcement cronies were looking for a new class of inebriated criminal to persecute. And Hearst, who had already used his newspapers to incite the Spanish American War 25 years earlier, had all the tools of propaganda at his disposal.
Reefer Madness
Through the 1920s and 30s, the pages of Hearst papers across the country wailed with horror stories of stoned out Mexicans and jazz enthusiasts on rape and murder sprees. A horrified public, who had so recently rallied behind the movement to outlaw alcohol, was ready to do the same with marijuana.
Interestingly, we can even thank Hearst and his newspapers for giving us the word marijuana. (Back then they often spelled it marihuana.) Surely, they had other slang terms for cannabis at the time, but it was the Hearst empire's master stroke to bring the Spanish name for Mary Jane into common usage. Just a few years after driving Spain out of Cuba, anti-hispanic racism was at an all-time high.
Smoke and mirrors
So the gullible, newspaper-reading public jumped on board, and the Marihuana Tax Act passed in 1937. Henry Anslinger held his post as the first commissioner of the U.S. Federal Bureau of Narcotics (later to be called the Drug Enforcement Agency or D.E.A.) for 32 years. And unbeknownst to most everyone, the chemical and tree-pulping industries got just what they wanted, and a whole industry was swept away.
With the passage of the 1937 Marihuana Tax Act, it became prohibitively expensive to cultivate cannabis. And without registering under the act, it was simply illegal to grow or possess cannabis. So the tax act effectively became a criminal law. And for the next 60 or 80 years, hemp and marijuana shared their illegal classification.
Hemp revival
Following the publication of Herer's book, a cottage industry sprouted up in America, promising that hemp could save the planet. Beginning in the late 1990s, supporters started holding hemp rallies at federal building and on court house lawns. A few fringe members of society even set up businesses importing, producing and selling hemp products. For the first time in several decades, products clearly labeled as cannabis hemp were becoming available to American consumers.
All of which led people to ask, is this even legal? And why or why not? In fact, hemp products were probably always legal. But there was definitely some uncertainty surrounding the matter.
When I got into the hemp business in 1991, it was illegal to grow hemp anywhere in the U.S. But it was legal to import hemp fiber, hemp fabric and finished hemp products. So you could find hemp product made in the U.S.A., but the hemp was grown usually in China or Eastern Europe. Hemp seeds were also legal, so long as they had been sterilized, most often through a heat or irradiation process.
Hemp education
Basically there were two purposes for getting involved in the American hemp industry at that time. On the one hand, we wanted to bring hemp back to the forefront of American agriculture and industry. Even if it couldn't save the planet, it could play a role in getting the world on track towards a more sustainable way of thinking, farming and manufacturing.
Secondly, we recognized a need to educate the public about the great many uses of hemp and its long fascinating history. Nearly a century of misinformation had created an environment of confusion and misguided governance. And as a bi-product of this education, we felt confident that people would be forced to reconsider their attitudes on marijuana once they learned more about cannabis hemp.
But at first, it seemed like the campaign to educate was producing more confusion than clarity. After remaining in the dark for all those decades, the cloudy questions came wafting out from behind the curtain like smoke through the sliding window of an old VW bus.
If it's not marijuana, then why is it illegal? If it's illegal, then how can you sell it? So what do they do with all the leaves and flowers after they separate the stalks? Can I smoke these pants? Or did I ask that already? And by the way, do you know where I can score a satchel?
It was a slow, uphill battle, but gradually people began to understand. And they took pride in their hemp wallets. And their hemp jeans held up like iron. And no satchels, but the hemp backpacks sure got some good mileage.
Is hemp still illegal?
Yes, U.S. federal law still considers hemp and marijuana to be the same thing. That is, until quite recently, hemp and marijuana were lumped together as a Schedule 1 drug.
In 1970, the Controlled Substances Act went into effect and named cannabis a Schedule 1, along with crystal meth, cocaine, LSD and heroin, to name a few. By definition, a Schedule 1 drug has high potential for abuse and no accepted medical use.
Only with the passage of the Agricultural Improvement Act of 2018 did the federal government finally remove certain hemp products from the Controlled Substances Act.
State laws vs. Federal laws
You've probably heard that most of the country has decriminalized marijuana or legalized it for medical or even recreational purposes. These are state laws and they still contradict federal law. But for the time being, the feds are choosing to look the other way, while the states and their glassy-eyed residents do as they please. Perhaps the day is not far off when the U.S. penal code finally accepts the fact that marijuana's worst side effect is criminal incarnation.
Thanks to the Agricultural Improvement Act of 2018, also known as 2018 U.S. farm bill, industrial hemp with less than 0.3 percent THC is now an ordinary agricultural commodity. Hemp farmers across the country have access to water rights, federal agricultural grants, and the national banking system. Senate Majority Leader Mitch McConnell introduced this legislation, which had already passed with some popularity in his home state of Kentucky.
As of 2019, industrial hemp farming is finally making a comeback in the U.S. Currently, the states of Montana and Colorado are leading the way, along with Oregon, Kentucky and Tennessee.
On the cutting edge of cannabis
Since the psychedelic revolution of the 1960, the hybridization and artificial selection for high-THC cannabis has surged ahead at a mind rattling pace. As hippies ventured around the world on their soul-searching sojourns, they kept returning to California with exotic seeds of Panama Red, Colombia Gold, Thai Stick and the coveted Afghani.
The south Asian strains of Afghanistan and the Indian highlands are commonly known as Cannabis indica. But it's not clear whether the indica varieties actually belong to a different species. Clearly, sativa and indica strains are capable of cross pollenating, and with some rather astonishing results.
Shorter and bushier in character, indica genetics have no place in an industrial hemp crop. But some amount of indica is highly desirable in most marijuana varieties. Whether for medicinal use or pure recreation, indica tends to produce the more sedated effects. Turn on the black light and turn up the Pink Floyd. Sativa, on the other hand, will get the heart racing and send you hiking into the woods or painting a mural in your living room.
Cannabinoids
Some say that cannabis plants contain a total of 420 diverse cannabinoids, or active compounds. It sounds good, and it would explain the bumper stickers. But it's hogwash. A more scientifically accurate number would be around 120. And a benefit of hybridizing different strains of sativa and indica is to get more of these cannabinoids working in harmony.
The most important cannabinoid, as far as psychotropic side effects are concerned, must be THC. As mentioned above, this is the compound they test for when distinguishing between industrial hemp and mind-altering Mary Jane.
But the psychoactive landscape is far more complex than simply the fluctuating levels of THC. Of the 100+ compounds, several of them are considered important, but all of them add a little shade of color to the overall rainbow. Even though many of these cannabinoids are not actually psychoactive on their own.
THC typically occurs in the highest levels, and is the principal psychoactive constituent of marijuana. We might say that it's responsible for the Jimi Hendrix effect, capable of rocking your world. CBN is another constituent, appearing in trace amounts, usually in older or low grade cannabis. We could say it produces the Doobie Brothers effect, something hardly noticeable.
And these days everyone is talking about CBD, reputed for its medicinal properties, although not exactly psychoactive per se. Studies show that CDB can be very beneficial for pain, anxiety and other conditions. And I like to think of it as producing the Crosby Stills & Nash effect. It doesn't make you loopy, but it sure sounds nice.
Can a low-THC hemp plant produce significant levels of medicinal CBD?
If industrial hemp has less than one percent THC, and plants with more THC are considered marijuana, then you might ask, what about CBD?
Now that recreational and medicinal cannabis are legal across more than half of the country, maybe it's not such a pressing question. But cannabis genetics can get confusing, and so can the laws. So I'd like to know. Where is all this CBD oil coming from?
Those obsessive pot breeders who have spent the last 40 years getting THC levels from 3 percent to 30 percent, are now changing course. They aren't giving up on THC, but to satisfy a new market, they are bringing back older strains with lower THC and higher CBD. Because it's impossible to grow cannabis that's very high in both.
In fact, the highest levels of CDB, up to 30 percent, occur in cannabis varieties with negligible amounts of THC, like hemp. But there's a third category that has balanced quantities of CBD and THC, and these strains are the source of most commercial CBD oil.
Hemp flowers for CBD
With the passage of the 2018 U.S. Farm Bill, industrial hemp cultivation is now legal at the federal level. While a handful of states have yet to lift the prohibition, most of the country is moving forward quickly to make the most of this incredible crop.
And one of the greatest economic incentives right now is CBD oil. Currently a billion dollar a year industry, many expect CBD to grow as much as twenty-fold by the year 2020. Researchers and farmers are working hard to develop and identify strains that produce the most CBD while still falling below the 0.3% THC level to qualify as industrial hemp.
CBD producers are even growing hemp very similarly to marijuana. Because the CBD is produced in the cannabis flower (just like THC), it's more advantageous to only grow female plants. So many hemp growers are now seeking feminized seeds, more likely to produce female plants. They are also growing from clones, cuttings taken from female plants that are guaranteed to be female.
If these practices continue, cultivating bushy hemp plants to produce the largest possible flowers, it might indeed become very difficult to distinguish low-THC hemp from high-potency marijuana.
Is hemp oil the same as CBD oil?
Hemp oil and CBD oil are actually two very different things. But unfortunately, a lot of sloppy marketing material has created a whole new wave of cannabis confusion. Hemp oil, sold as a nutritional supplement high in minerals and fatty acids, is actually oil from the hemp seed. (High-grade marijuana, to be clear, consists only of female flowers and does not produce seeds.)
CBD oil, by contrast, is extracted from cannabis flowers. In the absence of THC, CBD does not itself produce any psychoactive side effects. Yet it does have a long list of medicinal benefits.
What does the future of cannabis look like?
It's impossible to say, but I think that legalization is definitely going to open the doors to some surprising innovations in both hemp and marijuana. From industrial products like paper, textiles and insulation; to nutritional supplements like hemp nut and hemp oil; and a full spectrum of medicinal products.
Currently, the promise of low-THC hemp to produce medicinal CBD for pain and anxiety is the most interesting thing on the horizon. Will this lead to a gold rush for farmers looking to avoid conventional pharmaceuticals and the risk of getting high? Will the distinction between industrial and medicinal grow hazy? Who knows how all this will unfold.
We should expect to see a fantastic array of new cannabis offerings. But as with any new and changing industry, we need to stay and informed and be wary of things that are not what they seem. As discerning consumers, it's up to us to hold cannabis to the highest standards so that it can live up to its greatest potential.
Further reading
To learn more about hemp and bamboo as a viable natural resources, check out some of our other popular articles.
Hemp Laws in all 50 U.S. States
Hemp vs. Bamboo: The ultimate comparison
What's so great about Bamboo?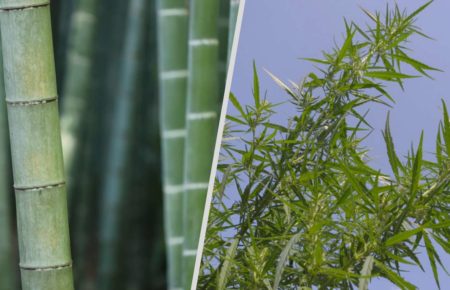 In the arena of natural alternative resources, two towering crops dominate the field. In some ways strikingly different, but with a great deal in common, hemp and bamboo have each risen to prominence in recent decades. And because of their similarities, the temptation to draw comparisons between hemp and bamboo is often irresistible.
Before launching California's first all-bamboo boutique in 2006, I helped to open and operate two of California's first hemp stores back in the early 90s. So I've had more conversations about the miracles of hemp, the benefits of bamboo and the dangers of pesticide-rich cotton than just about anybody. And I've had the pleasure of handling and using more hemp and bamboo products than most anyone I know.
I've also had the unfortunate experience of hearing an astonishing number of misconceptions. But one thing is for sure, I never get tired of talking and writing about it. And when I do, the question always comes up: which one is better?
Hemp or bamboo: Which is better?
Proponents of hemp and bamboo have both made some pretty bold and superlative claims over the years. Of course, I share their enthusiasm. But sometimes these claims wander into the territory of exaggeration.
Any in case, we hear it said that one is a miracle crop, and one can save the planet. Hemp grows like a weed, and yet bamboo is supposed to be the fastest growing plant on earth. So which one is better?
It's not an easy comparison to make, and I'm generally reluctant to do so. At the same time, it is a question that comes up often. And it can make for some pretty interesting conversation. So let's have a look at some of the benefits and properties of both hemp and bamboo.
HISTORICAL PERSPECTIVES Ancient History
Before we start splitting hairs and sorting fibers, let's examine the rich and fascinating history of each plant. I've heard it said that cannabis hemp was the first non-food crop to be cultivated by man. And I've heard the same claim regarding bamboo.
In fact, both plants are edible—hemp for seed and bamboo for tender young shoots—but this wasn't the primary reason for their cultivation. Rather, its their versatility and ease of use that made them so desirable.
Like many so many things, hemp and bamboo both originated in China. The same is true of printing, gun powder and Confucianism, but not cotton. But as their uses date back many millennia, its difficult to say which came into widespread use first.
Evidence of hemp yarns and textiles in China traces back to about 5000 BC. And according to Professor Tengwen Long, there are signs of hemp flowers from an archeological site on the Oki Islands dating to 8000 BC.
Bamboo appears to be equally ancient. Asians from the late stone age were probably using bamboo for weapons and building materials several thousand years ago. But if I had to guess, I would think that hunters would have discovered bamboo as the ideal material for spears back when they were still stalking mastodons in the ice age. Long, straight and simple to sharpen. So easy, even a neanderthal could do it! (Can we put that on a t-shirt?)
Either way, it's not a contest over which came into use first. Clearly, both plants have a long history and played an important part in early human civilization.
Hemp's Colorful Past
Part of what makes hemp so interesting, or controversial, is its consanguinity with what we call marijuana. While some varieties of cannabis are ideal for material use, to make fibers and textiles, others are cultivated for their psychoactive resin.
Today we refer to the former as hemp, and the latter as marijuana. But originally, feral cannabis plants of Asia had both properties. There was no real distinction. It seems like those from the mountainous regions of India and Afghanistan may have been a bit more resinous. And the cannabis plants from the prairies and grasslands were a bit more fibrous.
As hunters and gatherers became more and more agrarian, they learned to domesticate their crops. As they did so, they selected and cultivated different strains for different characteristics. It was around this time that fibrous hemp and sticky ganja split into their separate branches on the family tree of cannabis.
Even so, the distinction was rarely 100 percent clear. As farmers began cultivating hemp on an industrial scale, using heavier machinery, the absence of resin became very desirable. The sticky stuff would gum up the machinery and slow down production.
Meanwhile, those who favored the THC-rich resin for medicinal and recreational purposes were not consuming the sort of strains we have today. Since the psychedelic revolution of the 1960s, the "domestication" and hybridization of psychoactive cannabis has achieved truly mind-blowing results.
Hemp Prohibition
As you can see, it's impossible to discuss the history of hemp without digressing into a nuanced exploration of marijuana and its kaleidoscopic side effects. And that requires a further explanation of hemp prohibition, which went into effect in the 1930s.
In 1937, the US government passed the Marihuana Tax Act, which effectively outlawed both hemp and marijuana in one decisive stroke. Reefer madness and other propaganda efforts of the early 20th century convinced lawmakers and the American public of the need to eradicate marijuana. So that was it for cannabis sativa.
But most historians agree that the elimination of an entire industry was no accident. When hemp farms and factories across the country all ceased to operate, it was a great boon to the lumber paper making industry, the burgeoning petrochemical industry and king cotton.
Historical Significance
As far as the comparison between hemp and bamboo, they each have a long history that stretches back into prehistoric times. But hemp's relationship with marijuana certainly makes it interesting. Depending which side you're on, this could count in hemp's favor, or it may count against it.
In any case, it does underscore the need for clarification. The fact is that hemp and marijuana are easy enough to differentiate. Most industrial nations, throughout Asia and Europe, continued growing industrial hemp even while prohibiting marijuana. Regulators in those countries had no difficulty restricting industrial hemp to cannabis varieties with less than 1% THC (the primary psychoactive compound).
Furthermore, many of us feel that hemp deserves an extra boost simply to make up for nearly 80 years of prohibition. Hemp was already achieving marvelous things in the 1930s. If America had continued to cultivate, manufacture and innovate with cannabis hemp through the latter two-thirds of the 20th century, who knows what incredible products would be available today.
SUSTAINABILITY & ECOLOGY OF HEMP & BAMBOO
The long history of these plants and their remarkably widespread use have everything to do with the way they grow. Hemp and bamboo both grow easily and prolifically. Unlike felling trees for lumber, utilizing these plants does not result in deforestation. In fact, greater reliance on hemp and bamboo can save trees and forests.
Also, as an alternative to cotton, hemp and bamboo both grow very easily without pesticides and herbicides. Cotton is one of the most chemical-intensive crops cultivated by man. When grown in monoculture, cotton becomes very susceptible to pests and disease.
But let's no paint with too broad a brush. It's important to remember that there are thousands of varieties of bamboo, and that dozens of countries are growing bamboo under all sorts of conditions. Similarly, hemp is cultivated and processed in many different ways. Also, organic cotton continues to grow in popularity. But even the term "organic" can mean a lot of different things when it comes to commercial agriculture.
Overall though, hemp and bamboo are both very fast growing and resistant to pests. Hemp is an annual crop. That means it is planted early in the year, harvested late in the year and replanted the following year. In most cases farmers will rotate hemp with things like beans, wheat, or alfalfa, to keep the soil healthy.
Replanting hemp in the same field for more than three of four consecutive seasons can make the crop susceptible to pests and disease. Otherwise, the plant is very resilient. For this reason hemp can easily grown without toxic pesticides or herbicides. In fact, it grows like a weed. Most crops will get taller than a house by the end of the growing season.
While hemp may be considered a weed, bamboo is actually a perennial grass. This means you don't have to replant it. In most cases, gardeners have the opposite problem. Bamboo's rhizome roots spread so quickly that it can be difficult to contain. But after harvesting bamboo, it grows right back. Like the grass that might grow in your front yard, it comes back stronger and healthier after a good trimming.
Also, bamboo naturally grows this way, in huge swaths. In other words, a natural bamboo forest will look almost identical to a cultivated bamboo farm. The bamboo grows thick, crowding out other weeds and plants, and its fallen leaves are enough to nourish the soil.
So, like hemp, bamboo grows big and strong, without the need for fertilizers, herbicides or pesticides. In fact, bamboos are among the fastest growing plants on earth. It's common for commercial varieties to grow a foot a day in the growing season. And tropical varieties, in ideal conditions, can grow 2 or 3 times that much. Only certain types of seaweed grow faster.
So in terms of renewability and sustainability, I'd say it's a draw. Both plants grow voraciously without the need for heavy spraying. And both crops can recapture sizable amounts of carbon, critical in the battle against climate change. Hemp has the advantage of rotating nicely with other food crops. While bamboo—if managed responsibly—can be harvested from natural forests in the wild, with minimal disruption to habitat.
VERSATILITY OF HEMP & BAMBOO
Even those who don't fully appreciate the sustainability and renewability are pretty amazed when they set foot in shop filled almost entirely with products made from a single plant. Whether it's a hemp store or a bamboo store, you can find everything from socks and underwear to furniture, toiletries, housewares and paper products.
I can't think of many plants that can serve as the primary material for a whole department store. But I've done it twice, once with hemp and once with bamboo. If there's another crop that can rival these two for versatility, I 'd sure like to know about it.
Natural Fiber Clothing
For many, the most surprising and impressive use of hemp and bamboo is for fabric and textiles. But in fact, people have been spinning and weaving with hemp fibers for thousands of years. For centuries, hemp provided the ropes and riggings for all the major sailor fleets around the world.
Prior to the invention of the cotton gin, hemp and linen were the two most widespread textile crops. The first American flags were hemp, and our Founding Fathers famously grew hemp.
The advantages have always been the same. Hemp grows very easily, and it requires only the simplest machinery for processing. Containing some of natures longest and strongest fibers, hemp makes the sturdiest rope and some of the most durable fabric. For a heavy-duty canvas or denim, hemp is ideal. But it can also be woven into something softer, or blended with cotton for a lighter hand.
The use of bamboo is equally ancient. But bamboo fabrics are actually a very recent development, from the last couple of decades. And when it first appeared, natural fiber enthusiasts were just blown away. Having grown accustomed to the somewhat rough feel of hemp fabric, the sumptuous softness of bamboo came as a sheer delight.
Indeed, the comfort of bamboo socks, underwear and t-shirts well surpasses those made from hemp. And the drape of a bamboo sundress or nightgown is something heavenly. And then, for real luxury, the bamboo towels and bedsheets are just unbeatable.
There's a reason, however, that bamboo fabric came so late on the scene. There is a processing stage to extrude the cellulose out of bamboo and reconstitute it into thread. This viscose extraction relies mainly on caustic soda, which is basically lye. And while it's far from the worst of industrial bi-products, its use and disposal are something of a concern.
I'm convinced that compared to cotton, the sustainability of farming bamboo still makes it a superior resource, despite the viscose process. And even organic cotton goes through a processing stage. But compared to hemp, I'm not so sure.
In the end, it's hemp for durability (jeans, backpacks, rope and twine) and bamboo for softness (undergarments, t-shirts, towels and bedsheets). After all, as much as we admire the versatility, we aren't looking for a single plant to do everything.
Bamboo Building Materials
As a building material, I won't hesitate to recommend bamboo. Hard, flexible and hollow, bamboo poles are incredibly easy to work with. I've made my own stools and picture frames. And with some basic carpentry skills, you can produce all manner of furniture and accent pieces.
Today there is almost no limit to what can be built from bamboo. The flooring is everywhere, but bamboo houses and bicycles are catching on fast.
Still, let's not ignore hemp as a building material. In 1941, Henry Ford built a car from hemp plastic, stronger than steel. Hemp ethanol also fueled the car. It wasn't long after after this that industrial hemp basically disappeared. Another victory for big oil and US steel.
I'm not sure how they measure up against bamboo, but keep an eye out for hemp houses. And after all, the greenest construction should incorporate as many different sustainable materials as possible.
Nutritional Properties of Hemp
Bamboo shoots are a delicious treat that people have been enjoying for millennia. Young and tender, they are also loaded with protein, minerals and fiber. But still, they are no match for the precious oil inside a hemp seed.
Not to be confused with CBD oil, hash oil, or other psychoactive cannabis oil products, hempseed oil has some incredible nutritional properties. Naturally rich in minerals and antioxidants, hempseed oil also contains an ideal balance of omega-3 and omega-6 fatty acids. This makes the oil an excellent supplement for better skin and a healthier heart.
You can find all manner of natural skin care products, including soaps, shampoos and lotions made with a hempseed oil base. They're wonderful for nourishing and moisturizing the skin.
Hemp nut has also been gaining popularity in health food stores. These are hemp seeds with the hard shell removed. Roasted hemp seeds are still tasty with a little salt or seasoning, especially if you like something crunchy. But the high protein (approximately 25 percent by weight) meat from inside the hull is much softer and easier to enjoy once the shell is removed. Try it as a delicious additive on salads or in your granola.
Magical Properties
The fact that cannabis sativa is the source of both industrial hemp and psychoactive marijuana makes it something of a magical plant. Even as we focus on the plant's properties as a natural resource, it's impossible to overlook its therapeutic qualities.
And it's difficult to say which property was discovered first. I'm sure that botanists and anthropologists stay up late at night quibbling over this question, long after the well-worn Allman Brothers LP has begun skipping on the turntable.
But seriously, there's always been and there always will be a tremendous demand for anything that can provide the kind of effects produced by THC, alcohol and other mind-altering substances.
The same cannot be said of bamboo. But it's clear that this plant holds a unique and magical place in Asian culture. Because of its remarkable abundance and usefulness in providing food, tools and shelter, bamboo appears constantly in artwork and folklore.
Just try to imagine an Oriental landscape brushwork without a dash of bamboo in the background, or the foreground. It's unthinkable. And you can be equally sure that the artist was painting with a bamboo brush.
What I find truly enchanting, however, is bamboo's role in Eastern mythology. It seems that every Asian culture has its own story about the part that bamboo played in the creation of the world or the birth of mankind. There's something endearing about the idea that the first man and woman sprung from the hollow space inside a bamboo pole.
Furthermore, bamboo's characteristics of resilience, flexibility and emptiness conform nicely to the virtues of Eastern philosophy. It is important to be strong but not rigid. One must be able to bend in the breeze without breaking. And it's essential to keep the ego in check while connecting with the empty void inside.
Conclusions
As eager as we may be to compare one plant to another and select a clear winner, the process just isn't that simple. The fact is, hemp and bamboo both have tremendous benefits and advantages as natural resources. And if we compare them to the leading competitors—namely cotton, lumber and petroleum—they both come out way ahead.
But if we are looking for one wonder plant and panacea that can do it all, then we're still stuck in the wrong kind of thinking. And what we need, more than anything, is a new kind of thinking. Hemp and bamboo are both fantastic alternatives, and we should be using them more and more. But equally important to what we use, is how we use it.
If we go cutting down tropical rain forests to set up giant bamboo plantations, then we've learned nothing. If you buy a new pair of hemp pants every week and stuff them in your closet with a hundred other outfits you never wear, then you're not helping.
Sustainability is more than something you can point to in a certain crop or a single product. Sustainability is a way of thinking, living, and prioritizing. It means taking care of yourself, in order to help your community, in order to improve the earth. Just think about it, and make responsible choices.
If you have a local farm with seasonal produce and respectable farming practices, support it whenever possible. If you can avoid shopping at Walmart or buying palm oil, then by all means, do so. Or if you can patch a hole and make a pair of pants last another year, do it.
And if you have to choose between ordering a bamboo product on Amazon or a hemp product from a local mom and pop, or vice versa, just think about it. In the end, those decisions will make more difference than whether you can get this many tons of fiber from so many hectares of land.
Further reading
To learn more about the multifaceted world of alternative resources and natural fibers, check out some of our other articles.
What's so great about bamboo?
Bamboo symbolism in legends and folklore
Q & A: 12 Common questions about bamboo
Sustainable Ag and the trouble with monoculture