Why are there so many green stores and eco conscious businesses in San Luis Obispo? The surrounding hills may be golden brown, for most of the year, but the mentality of the local population is very green. The abundance of green shopping options and environmental organizations are just one more feature that makes our area special.
The Central Coast contains some of the most scenic and well-preserved natural beauty in all of California. From the coastal redwoods below Big Sur, to the sand dunes of Oceano, to the wildflower spectacles of the Carrizo Plains, SLO County is a bonanza of lesser-known natural treasures.
Destinations like Soda Like, Point Sal and Salmon Creek may not have the prestige and name-recognition of Yosemite, Joshua Tree and Golden Gate Park. But if you're looking for unspoiled nature, un-trampled by the droves of tourists, then San Luis Obispo and the surrounding area could be your best choice.
Not surprisingly, many visitors and residents of SLO have a deep appreciation for the pristine environment. And as such, they also have a taste for natural products, whether it's organic produce, natural fiber clothing or fair trade gift items.
In addition to frolicking snowy plovers and formidable elephant seals, San Luis Obispo is teeming with eco-conscious businesses for all your green shopping needs. The following directory includes some of the most popular green boutiques in the city of San Luis Obispo, specializing in natural fibers and fair trade products. We also cover a number of other green businesses and organizations serving the city and county of SLO.
Green shopping in downtown San Luis Obispo
First on the list, in alphabetical order but also in our hearts, is Bambu Batu, the House of Bamboo. Since 2006, this eclectic eco-boutique has served the downtown community with an incomparable selection of all things bamboo. In addition to bamboo clothing, bedding and kitchenwares, the shop also offers an assortment of locally made crafts, zero waste alternatives for the home, and a tasteful collection of mindful and metaphysical gift items.
COVID19 UPDATE: Bambu Batu permanently closed in spring 2020, when the Coronavirus shutdowns began. It was a difficult decision and a sad conclusion, but with 14 years of prosperity, we lasted twice as long as the Beatles, so that's kind of cool. And now we live on as an authority website and online encyclopedia for all things bamboo.
Environmental consciousness starts early, and what better way to raise awareness than by providing organic alternatives for the little ones in our lives? Eco Bambino specializes in natural fiber clothing, toys and personal care products for babies and new mothers. Non-toxic soaps and lotions, plastic-free toys from wood and cork, reusable straws, and hundreds of other alternatives for a healthy, conscious family.
863 Monterey Street (between Morro and Chorro), 805-540-7222
One of the oldest hemp stores in the state, HempShak opened in 1996 when hemp fiber clothing and hemp seed oil skin care products were still a foreign concept for the average consumer. Twenty-five years later, the shop has undergone a series of changes, and so has the political climate. Today industrial hemp is grown legally throughout the country, and non-psychoactive CBD oil is the new panacea. Yet the HempShak manages to remain as cutting-edge and alternative as ever.
778 Higuera Street, Ste. B (in the Network), 805-543-0760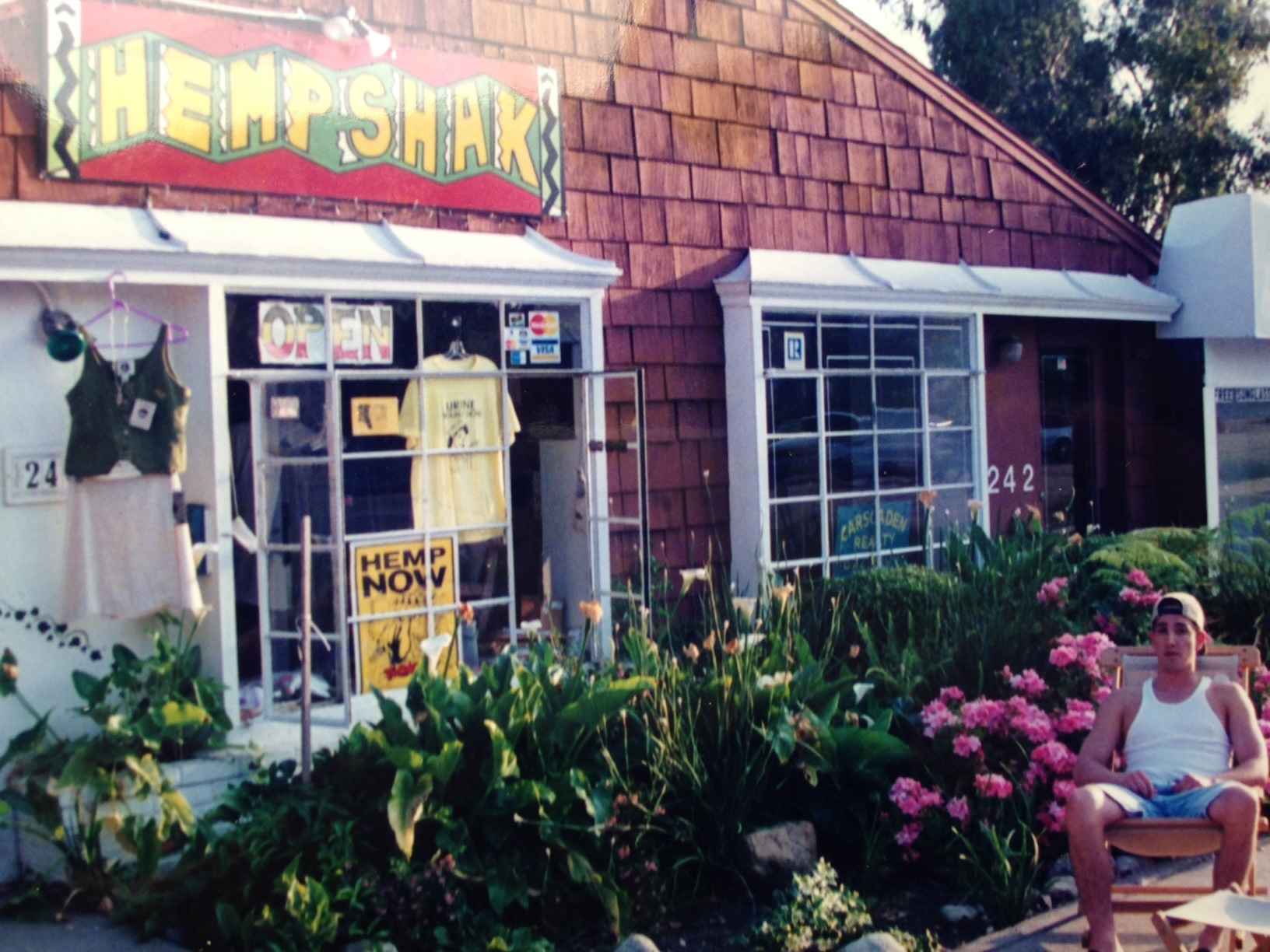 As a non-profit organization, HumanKind's mission is to provide fair wages and sustainable employment for skilled artisans around the world. They work with a wide range of artisan groups from about 40 different countries who handcraft apparel, accessories, home goods, and gifts of all kinds. Each item in the shop is made by an artisan who is able to provide for his or her family.
982 Monterey Street (between Morro and Osos), 805-594-1220
Just outside of downtown, the Co-op is is your community owned market-place (where anyone can shop) offering fresh, local and organic every day. Their mission is to provide members with products and information that empower health and wellbeing. They support the community through buying from local suppliers and farmers and by promoting organic and non-GMO standards. SLO Natural Foods is owned by members and governed by a volunteer Board of Directors. 
2494 Victoria Ave. (near Broad and Caudill), 805-544-7928

Other eco-conscious businesses and organizations of SLO
Bright Future Solar Energy is owned and operated by a group of local, skilled engineers who call the Central Coast their home. Since Bright Future is not a national brand, they are able to treat their customers with a higher level of care and respect. Without the overhead of hundreds of employees, they can also provide the highest quality solar energy systems at a fraction of the cost of other major national brands. Serving California households from Santa Barbara to the San Francisco Bay area.
ECOSLO is a local, non-profit organization that educates, advocates, and works to protect and enhance the natural environment and human well-being of San Luis Obispo County. They have acted as a champion of environmental causes in SLO County since 1968, from preserving open spaces to organizing community events and educating the public.
Since 2005, Green Goods has been providing healthy building solutions for residential and commercial construction, especially flooring, counter tops and cabinetry. Their goal is to provide products and services that enable clients to live healthy lives and create sustainable and green environments. Sustainability moves beyond your own home and business and addresses how the businesses that create these products operate and how materials are transported. Sustainability means being intentional in your buying choices, including where you choose to buy your materials.
Probably the most well respected environmental attorney in SLO County, Babak Naficy has spent the last 20 years protecting endangered species, upholding California water regulations and defending the region's pristine environment from unchecked growth and irresponsible construction. His office has worked in collaboration with numerous non-profit groups in the county and around the state, including ECOSLO, the Sierra Club and Concerned Citizens for Clean Air.
The Santa Lucia Chapter is an organization with over 2,000 people and serving the entire San Luis Obispo County. The Chapter relies on member donations and grants to support its programs. They include marine protection, land management, and development of renewable energy. This is done through education and legislative advocacy.
Further reading
Also be sure to check out these other popular articles: