The world of bamboo research is a lot like a balloon, where the air inside is what we know, and the outer surface is what we don't know. The more I read and write about this epic grass, and the more my knowledge expands, the more questions just keep increasing exponentially. (Sorry, Einstein, for trampling all over your timeless analogy.) So when I recently learned that the founder of America's first bamboo bath tissue company grew up in the same neighborhood as me — in Laguna Hills, California — I just had to know more.
Based in San Diego, Nimbus was formed in 2012 and became the first company in America to produce a bamboo bath tissue. The sustainably driven company also makes bamboo straws and a line of reusable wipes made from renewable eucalyptus shrubs. Pioneers in a burgeoning eco-conscious industry, Nimbus stands at the forefront of a push to grow and produce more bamboo products on US soil.
America's first bamboo bath tissue
Bamboo toilet paper may not connote the same degree of status and prestige as an electric sports car. But when it comes to saving the planet, it's the small, everyday actions taken by millions (or billions) that are going to make the real difference. Bamboo bath tissue is part of a bottom-up movement to increase consumer awareness and protect our vanishing forests before our planet's future gets flushed away.
In 2012, Nimbus took the bold and brilliant step of using the miracle grass bamboo to address the encroaching crisis of deforestation associated with papermaking. According to Futurism, toilet paper alone is responsible for about 15% of total deforestation worldwide.
If you've spent any time here with Bambu Batu, you know that bamboo is useful for hundreds of practical products besides panda food. You probably also know that bamboo is many times more sustainable than ordinary logging. Exact numbers and values are difficult to quantify, but as a grass, bamboo plants survive when individual culms are harvested, and new culms reach their full height in a single growing season.
So why did it take so long for people to start making bath tissue from bamboo? Maybe it has something to do with cultural attitudes about toilet paper and traditional perceptions of bamboo. Hard to say, really. But following Nimbus' great leap for mankind, the trend caught on like wildfire. And unlike wildfire, it's been a real boon for the forests.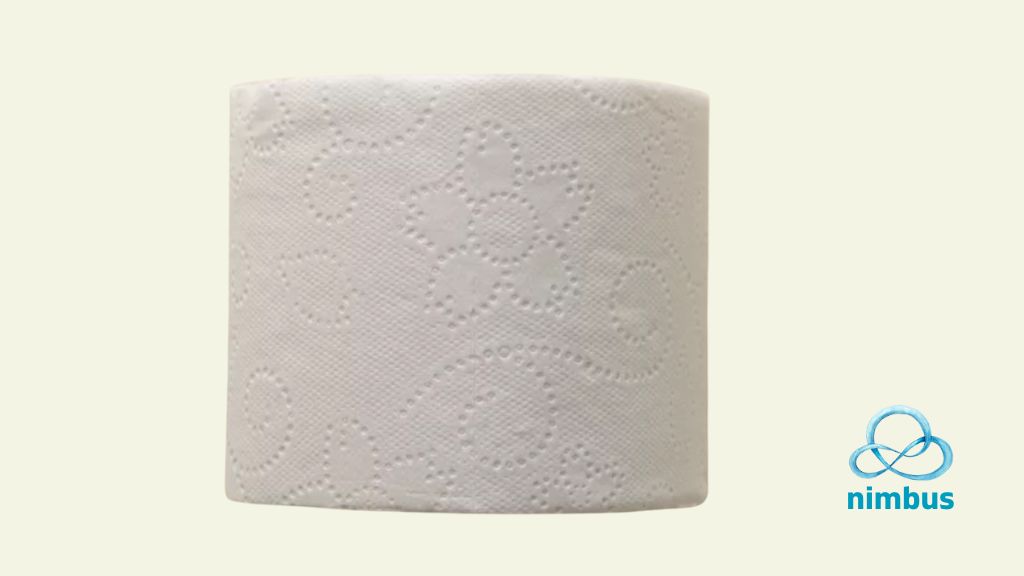 In 2022, Nimbus rolled out its latest innovation, the first plastic-free 12-pack of bamboo toilet paper on the market. The two-ply bath tissue is a hybrid consisting of one ply bamboo and one ply recycled fibers. The packaging is all paper, entirely without plastic, and the toilet paper is completely free of dyes, chemicals, or fragrances.
The toilet paper is available for home delivery from the Nimbus website.
The story behind Nimbus
Like the story of humanity, the story of Nimbus traces back to the Orangutans. But seriously, Mark Samuels went to northern Sumatra in 2012 to film a documentary called "The Last Orangutans". Samuels won an award for the Best Environmental Film at the Miami Short Film Festival, but the experience left a more profound impact on the young filmmaker's psyche.
Exposed to the realities of deforestation in the tropics of Sumatra, where paper making and coconut oil farming have driven orangutans near to the point of extinction, Mark could not return to business as usual. Sorting his recycling and carrying a cloth grocery bag were no longer enough. It was time to take drastic action.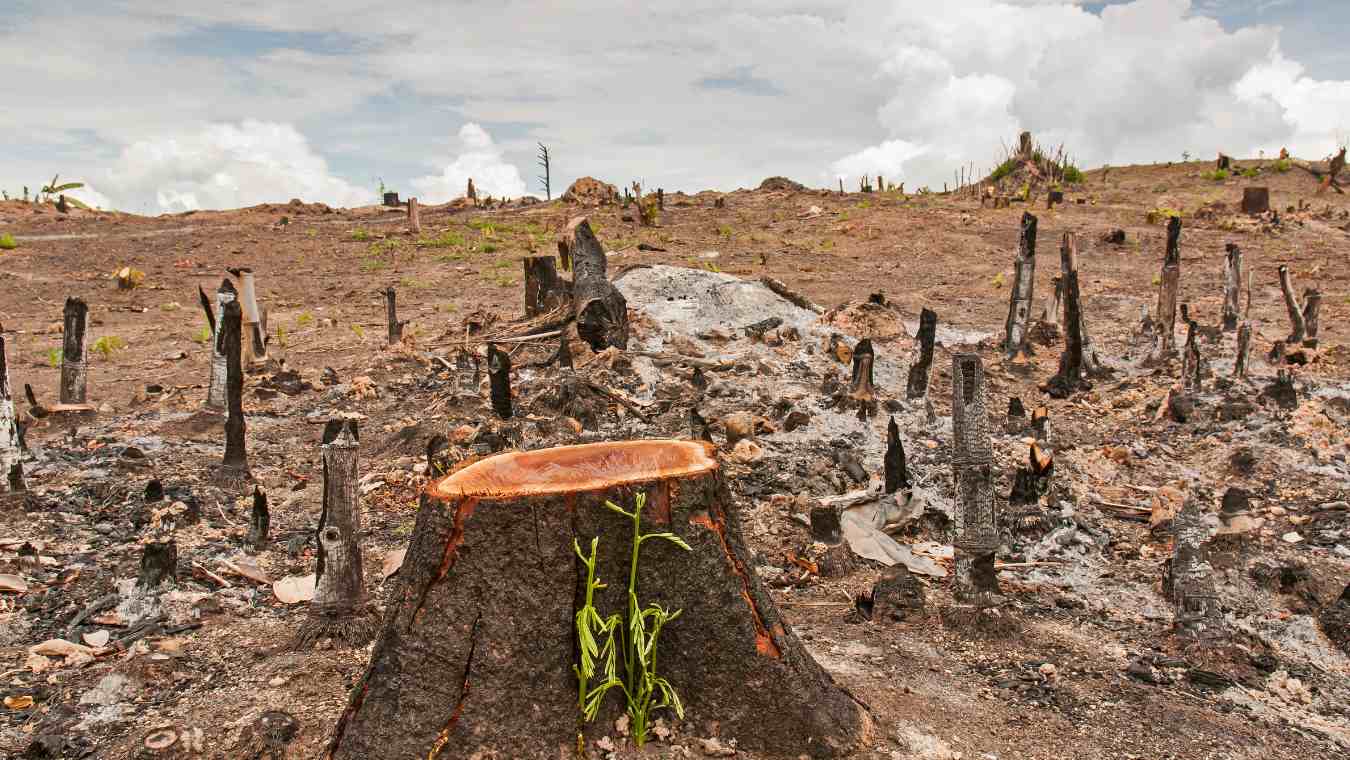 And so Nimbus was born. The name refers to a luminous cloud, or possibly a superior model of flying broom. The company's logo invokes the image of the puffy cloud, a symbol of fresh air and clean skies. But the magical connection with Harry Potter may resonate more deeply with some consumers, including those of us who feel like it might take a supernatural phenomenon to save our planet from climate catastrophe.
Nimbus launched its flagship bath tissue product in 2013, made from 100% certified bamboo fiber. Supply chain disruptions, beginning in 2020, forced the company (like all of us) to adapt. That's when they pivoted to making a hybrid toilet paper, using 50% bamboo and 50% recycled fibers. And it's still made in the USA.
I missed out on their debut product, but I can attest to the quality of the hybrid bamboo tissue. Mark sent me a 12-pack of Nimbus bath tissue earlier this month, and I told him I wouldn't write about his T.P. unless it met or exceeded my high standards for bamboo products. As you can see, the hybrid bamboo bath tissue prevailed. My whole family is now using it with glowing satisfaction. Whether blowing our noses or wiping our bottoms, the bamboo tissue is soft and effective.
Reusable wipes with sustainable eucalyptus
In addition to mixing up its bamboo bath tissue with a hybrid blend, Nimbus also expanded its line of eco-friendly home care products with some chemical-free, reusable wipes. The company's commitment to sustainability shines through once again, though these hygienic towels contain no bamboo. Instead, Nimbus uses an innovative, durable, renewable viscose fabric made from eucalyptus shrubs.
In California, we have all kinds of eucalyptus tree varieties, imported long ago from Down Under. And their prodigious leaves contain a toxic oil that lays waste to virtually any other form of plant competition. So I'm all in favor of finding a practical use for these invasive leaf-droppers. (I stop short of endorsing a clearcutting campaign.) But, it turns out, these biodegradable wash rags are made from a shrubby variety of eucalyptus with which I was completely unfamiliar.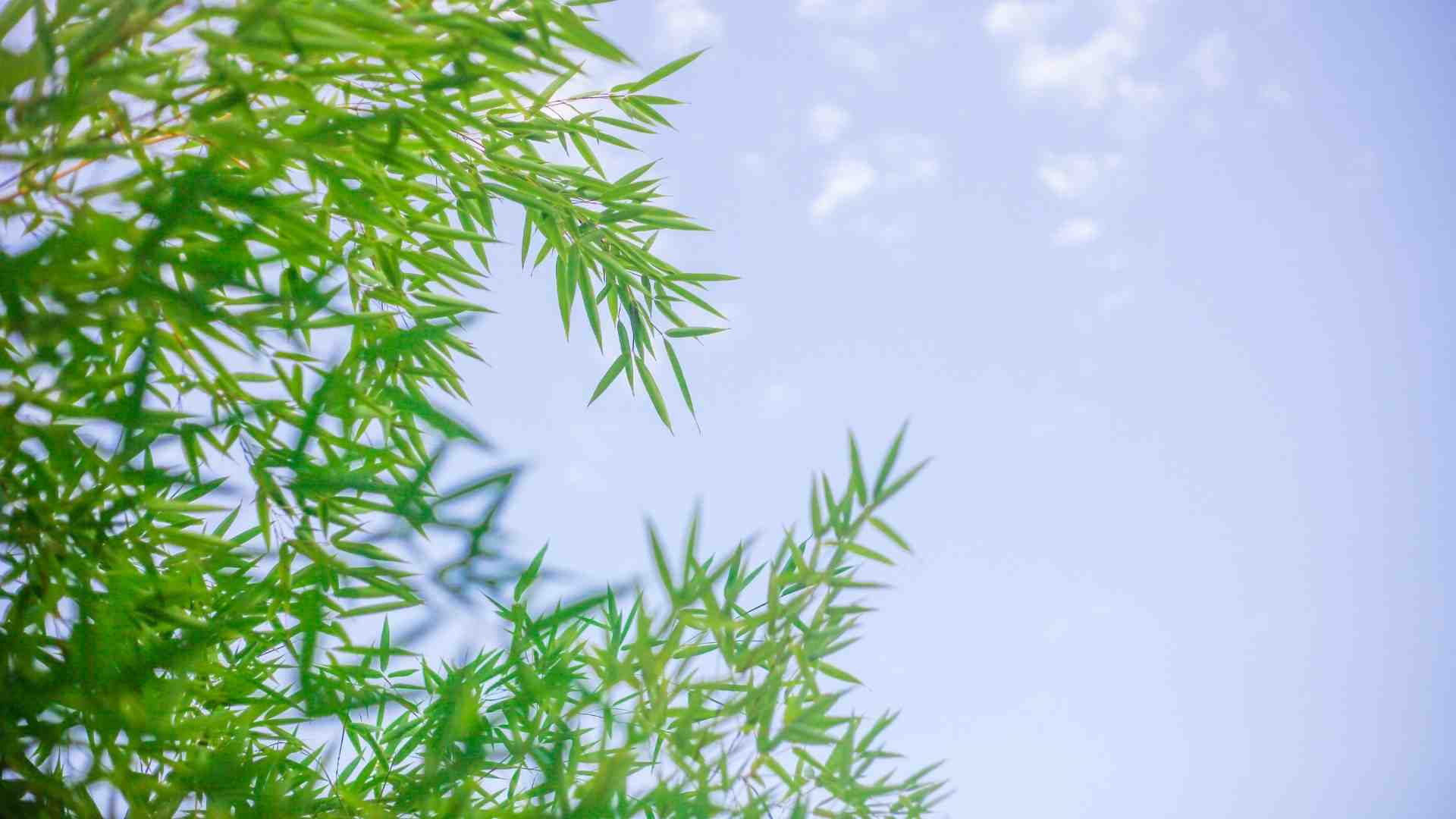 These shrubs are native to the inhospitable terrain of Western Australia and the Tasmanian highlands. Similar to bamboo, the plants grow very quickly. And when cut down, they actually grow back from the stumps, so long as they aren't uprooted. This makes eucalyptus more renewable and sustainable than most other trees and shrubs. They can also tolerate hostile growing conditions. These unusually resilient plants require little to no irrigation or pesticides.
I thought I was sort of an expert in alternative and sustainable textiles, so I was rather ashamed to admit that I'd never heard of eucalyptus fabric. But I was delighted to receive an assortment of samples, and I've been extremely pleased with them.
An honest review: The true test of Nimbus products
One thing I can't stand are disposable products. That includes plastic utensils, throw-away wipes, and single-use paper towels. I make an exception for bathroom tissue, but it has to be tree-free. All of which makes me a huge proponent of bamboo. But I've recently developed a newfound affinity for eucalyptus.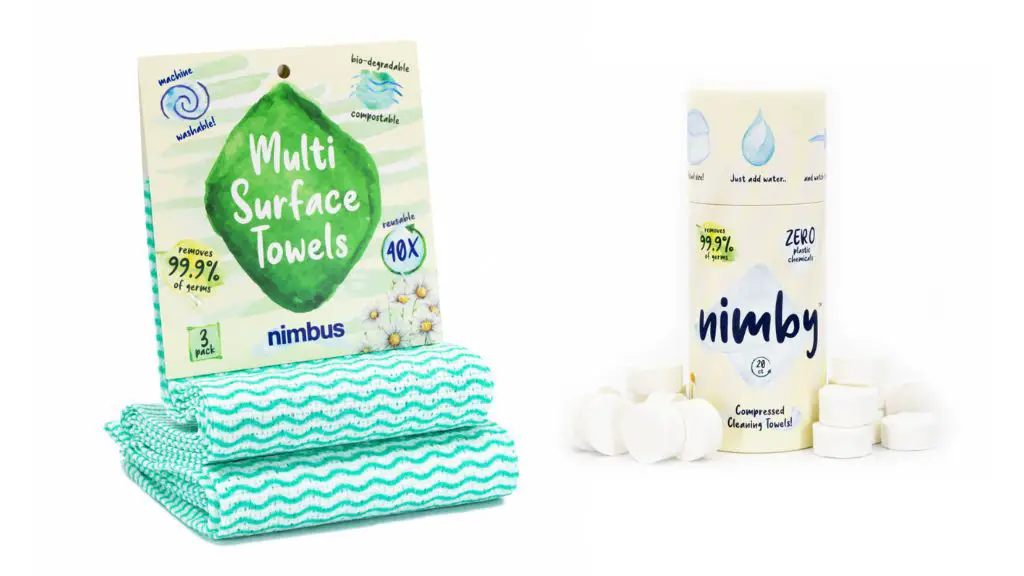 Nimbus offers two re-usable towel products, a multisurface towel and an expanding cleaning towel called the Nimby, both made entirely of eucalyptus fabric.
The compressed towels come 20 in a tube, and they start out the size of a large cough drop. Add a bit of water and they instantly expand into something like a paper towel, but far more durable. These are perfect for travel or just cleaning spills around the house. Although they look like paper towels, you can rinse them and reuse them multiple times. And after 5 or 10 uses, you can toss them in the compost.
The multisurface towel is a major step up in size and quality. It looks and feels like a conventional cleaning rag, but renewable and compostable. These towels come in a 3-pack. They can be used repeatedly and thrown in the washing machine up to 40 times.
I've been using one all over the house. I cleaned the bathroom mirror, I washed the patio glass doors, and even the car windows. Yes, my wife is loving me right now. And this is just the beginning.
You don't need to be accident-prone or even have young kids to make these reusable towels an indispensable item. And there's no need to compromise on quality or convenience to justify using such a sustainable washcloth. Heavy duty, but also super soft and absorbent, these eucalyptus rags feel good in the hand. And furthermore, you can shop for them easily at Rite Aid locations around the country.
Sustain your commitments
If you're as passionate about renewable resources and sustainable living as we are, you'll want to support companies like Nimbus. Please take a look at some of these related articles to learn more.