Planting and harvesting bamboo is not only good for the environment, but it can also bring great benefits to the community that supports its cultivation. Peruse our website and you can find examples of this from all around the world.
In Malawi, they plant bamboo to absorb standing water and reduce Malaria. In France and Vietnam, they are finding novel ways to harness bamboo's properties of phytoremediation. And in Indonesia, they've built an entire school out of locally harvested bamboo. But a slightly shorter journey to an equally stunning destination might bring you to a bamboo community in gorgeous Hawaii.
Founded in 2003, the Whispering Winds Bamboo Cooperative is a biodynamic and sustainable bamboo nursery on the beautiful Hawaiian island of Maui. Certified organic by Stellar Certification Services, the company is home to a number of bamboo species as well as tropical hardwood. They offer a range of tropical and timber bamboo, including Java black bamboo in a variety of sizes. And they regularly host events in conjunction with the American Bamboo Society.
NOTE: This article first appeared in March 2013, most recently updated in January 2023.
A bamboo nursery
Like any respectable bamboo nursery, Whispering Winds is teeming with majestic grasses, offering a spectacular selection of hedging bamboos, specimen plants, and landscape vegetation for the garden.
But unlike most bamboo nurseries in the US, Whispering Winds is able to carry an exotic array of tropical bamboos, including many that would never thrive on the mainland. The real bamboo enthusiasts will be thrilled to admire the multiple groves of black bamboo, including Timor black (Bambusa lako), Java black (Gigantochloa atroviolacea), and Dendrocalamus asper 'Hitam'. They also boast an excellent selection of unusual Bambusa species.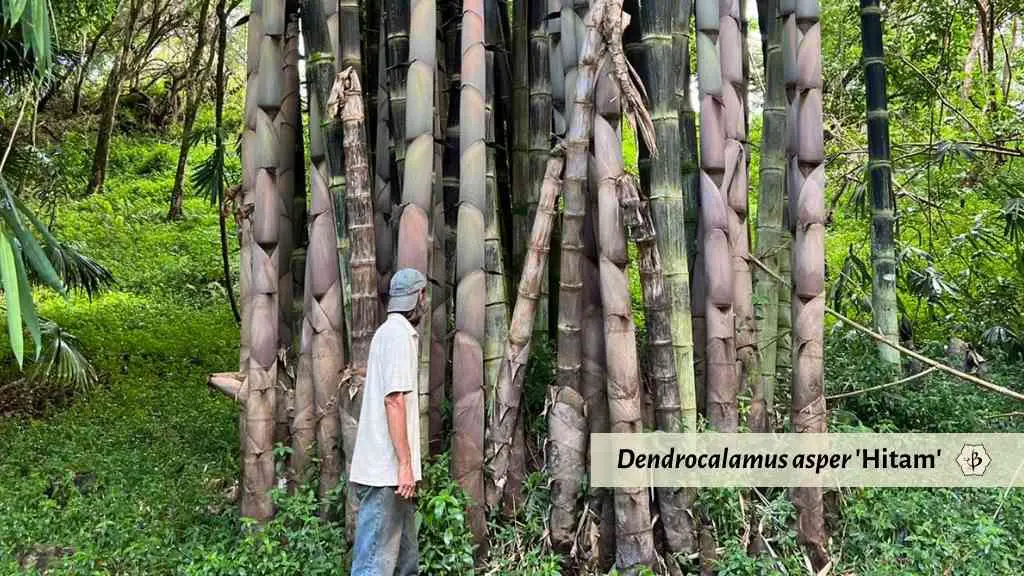 Nowhere else in the United States can you grow bamboo like this, some of them capable of exceeding 100 feet in height. So if you're in Hawaii, and you've got a garden, then what are you waiting for? As true tropicals, all of Whispering WInds' bamboo is clumping. So you don't even have to worry about spreading across your lawn.
More than a bamboo nursery
Everything they do at Whispering Winds is infused with Aloha. And they do a lot more than just grow and propagate bamboo. They have fully embraced the bamboo lifestyle here. Visitors can purchase all manner of bamboo construction kits to build sheds, shade structures, carports, caddies, and even housing for beehives. Bamboo building workshops are a common event here, too, as well as other activities organized in cooperation with the local chapter of the American Bamboo Society.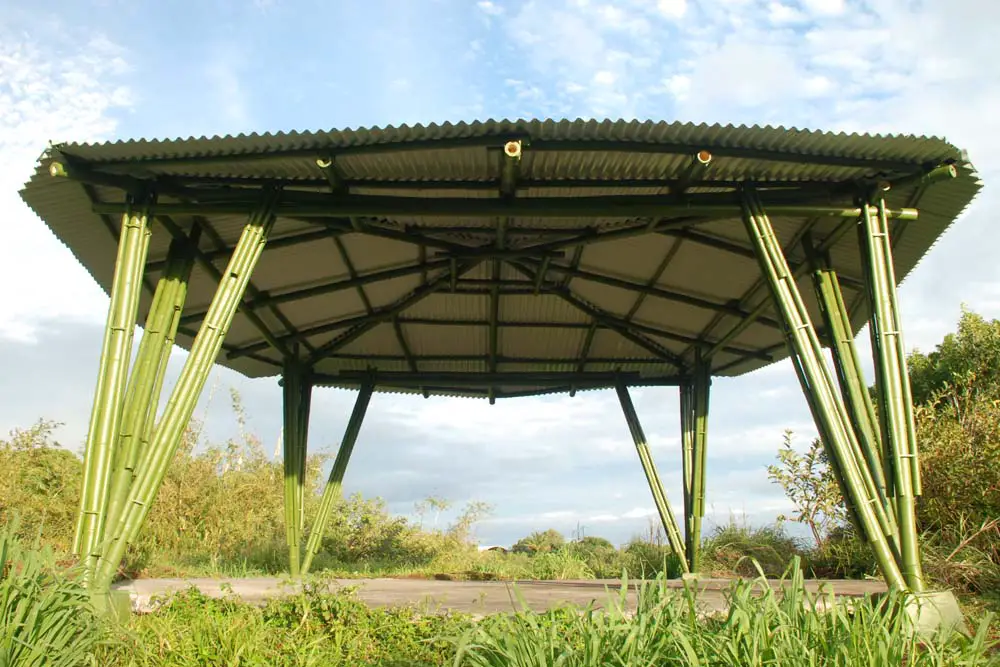 As a result of the Ola Honua mission, the employees at Whispering Winds Bamboo Cooperative purchased the business from the original owners, turning it into a cooperative. Apprenticeships are offered on-site, and the employees are all dedicated to replanting and restoring native flora on the plantation. With the notions of community engagement and social responsibility in mind, Whispering Winds provides its workers with fair wages as well as affordable housing for the people of Kipahulu.
Adopt a Bamboo
Nimbus of San Diego, in a collaboration with the Whispering Winds Nursery, now offers bamboo enthusiasts the chance to adopt their own tropical bamboo clump for just $5.00. When you adopt, you'll receive a digital certificate with the name of the bamboo species, the amount of carbon it sequesters, and the geotagged location.
Not unlike Bambu Batu, Nimbus is on a crusade to bring more bamboo to America and the world. And they've found that Hawaii has some of the best bamboo-growing conditions in all the land.
Visit the Nimbus website to learn more and adopt a bamboo plant of your own.
Spread the Aloha
If you enjoy reading about bamboo and visiting it up close and personal, you'll definitely want to check out some of these other related articles.